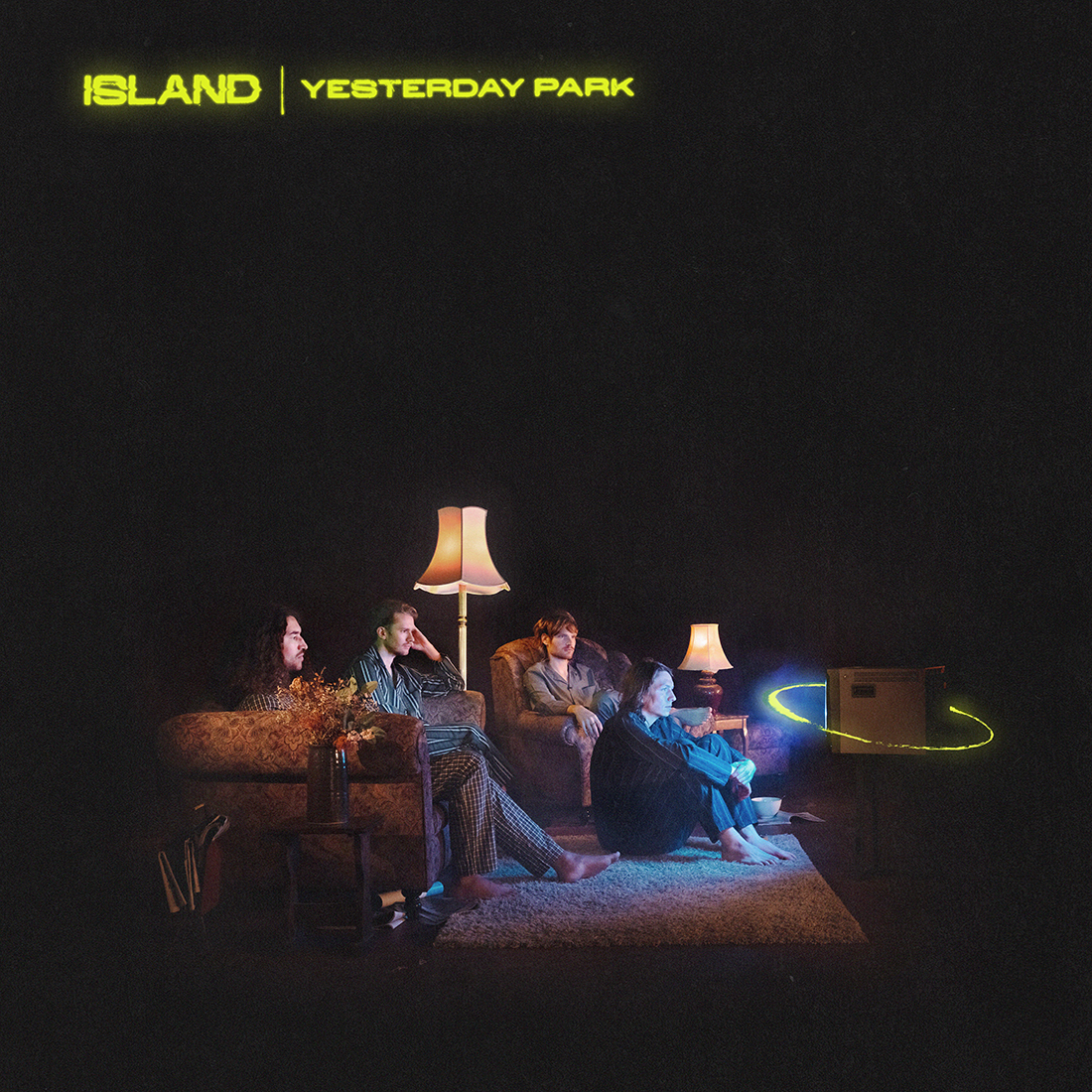 Upon the 2018 release of Feels Like Air, London quartet ISLAND earned instant plaudits for the debut and their emotional live sets. One of many confident young alt-rock acts to emerge from 2010's Britain, their follow-up record would serve as a testament to their longevity.
Yesterday Park – released Friday 25 June 2021 – almost feels like two different albums, and groups. ISLAND are recognizable in their creative pop guitar stylings, lyrics, and ability to craft a radio rock hit effortlessly. The album's opening triad of songs dazzles and delights. "Octopus," also the first single, is built on shimmering, ambient guitars, a driving drum pulse, and Rollo Doherty's catchy, rhythmic vocals. Its style and wistful themes lay the scene perfectly. The album segues neatly into "Everyone's the Same," a stoner rock anthem anchored by fuzzed-out guitars and Doherty's gruff tenor.
"Do You Remember the Times" may be remembered as the group's pinnacle effort. It is a yearning, nostalgic sundowner with cool minor key hooks and a chorus to bring festival audiences to life. It demands to be played while driving up the coast, top-down, stereo blaring – an elegy to the hopefulness and whimsy of youth.
Regrettably, as the album plays on it sheds its character. The latter half of the record skews ballad-heavy, dreamy and atmospheric, never again displaying the poise of its opening salvo. Songs suffer a sense of sameness, seldom generating momentum, and feel generally overproduced. One wonders if self-producing, as ISLAND did with their debut album, may have given these tracks the teeth they needed, the extra minute of runtime "Everyone's the Same" deserved, or elicited a more emotional, driven performance from their vocalist.
ISLAND has a lot riding in their favour. With reverberant guitars, a dynamic frontman, confident live performances, and genuine hit-writing abilities, they remind of Young the Giant or alt-J at their best.
Yesterday Park is a good album, delivered by a far greater band. It's clean and listenable in places where it could be provocative and cascading. We can only keep seeking out their performances, spinning the hits, and waiting for this quadra to release the record we all know they're capable of.