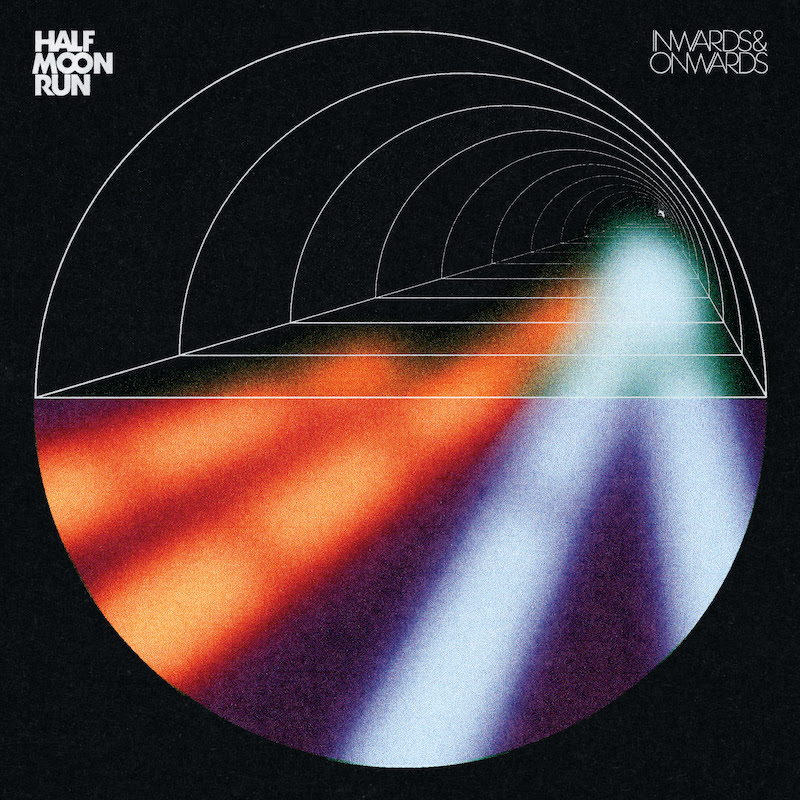 Half Moon Run as a band has forever been a puzzle to describe. Tracks on previous albums range between synth-heavy rockers, alt-country ballads, or fingerstyle guitar folk tunes – they even have a contemporary classical piano interlude on their second album. Perhaps the only common thread is that they all "sound like a Half Moon Run song."
If nothing else, their latest release, Inwards & Onwards (set to release on June 18th), stands as the Montreal trio's most sonically and stylistically cohesive effort. The songwriting is on full display here – HMR's complex arrangements and textures stripped down to acoustic guitars and delicate vocal harmonies. 
They've always had great songs; they've just never been this ascetic. 
From the opening notes of Inwards & Onwards, you feel like you're listening to a Crosby, Still, Nash album written for a modern audience. The EP opens with "How Come My Body" which builds on mesmerizing acoustic chord work and glimmering vocals, working towards a crescendo that peaks with "It's True" three tracks later. By then, the band is full steam ahead with effects-laden synths and resonating tom rolls, never once losing sight of its minor key motifs and malaise. It winds down, appropriately, with a tableau of a shuttered, vacant downtown street and a call to fortitude, even if difficult.
Considering the overarching solemnity to these six tracks, Inwards & Onwards remains a listenable, engaging, even likable record. All the HMR trademarks are here for fans of the band, while it also serves as a potent introduction for newcomers. All things considered, it is their most intimate work.
Upon first listen, the record was reminiscent of The Velvet Underground's self-titled third album. To cut a story short: a fuzzed-out psychedelic band had their amps and gear stolen at a gig, so they went into the studio and recorded an album of acoustic ballads. Also their best. 
The pandemic compelled touring bands into the studio, likely with limited gear, personnel, timetables, and material. HMR's adaptation to necessity and sufficiency yielded one of their tightest works, in both runtime and content. If 2020 has taught us anything it's that we ought to embrace every silver lining we can.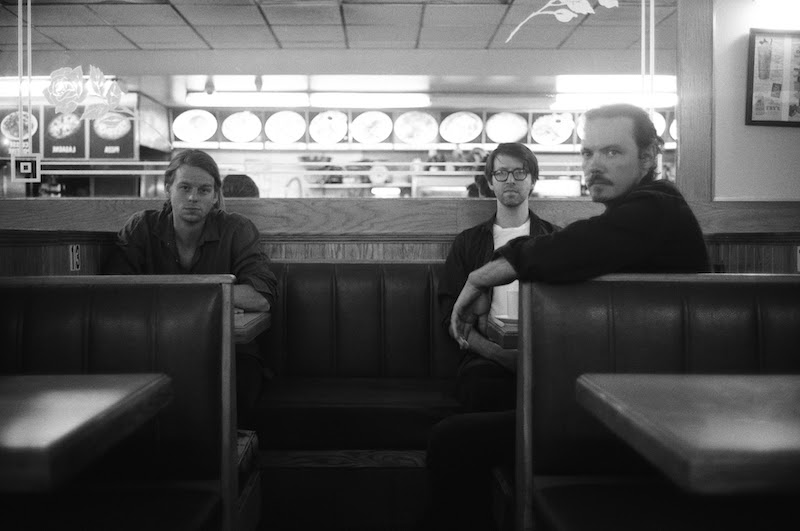 Photo Credit: Alexis Sevenier