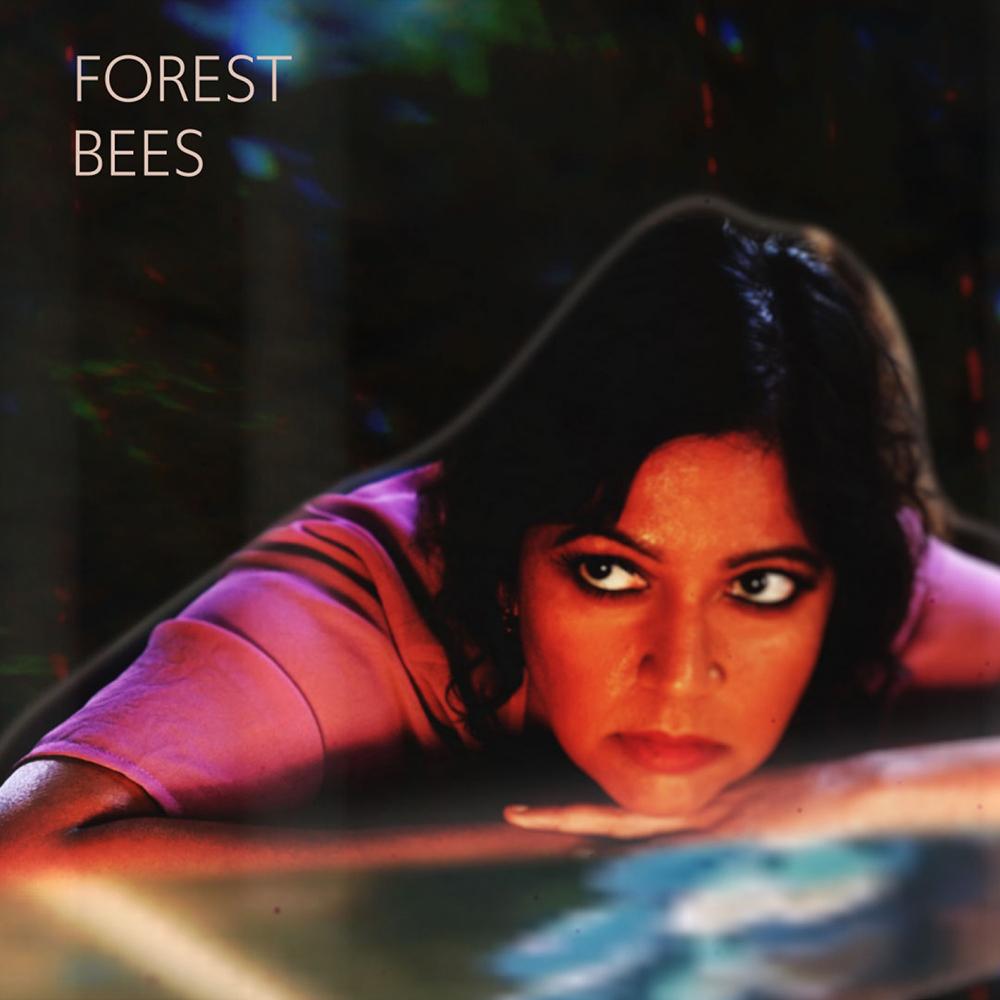 By Kiana Pontrelli
You may know Sheetal Singh from her time as a bassist in the San Francisco-based band The Stratford 4. The shoegaze band hit their stride in the early 2000s, but after their demise, Singh left the music scene.
After a brief band reunion in 2015, she decided she wanted to expand creatively and try making music as a solo artist, so she mastered the tools to do so. The result is a 10-track album under the name Forest Bees. She still holds the influence from her former band's genre of shoegaze and airy dream pop. But rather than relying on fuzzy guitars, she's using her own voice and electronic beats.
The self-titled album stands as a collection of broody and dark tracks that hold powerful energy. They are layered with both dreamy and harsh sounds. Many of the tracks blend together sonically, but each message is separate and poignant. She hits on common themes of loneliness and anxiety but these also stand unique as they are explained through motherhood, race, and advancing technology.
She opens the album with a track titled "Alexa." The song is atmospheric and ethereal and it opens the gates to her world— the first sound we hear is ringing of bells reminiscent of the warning of a train coming. We've met her before but now we are introduced to something that is entirely herself.
"Alone Together" follows, with an eerily relevant title to the current state of the world, even if the song was written before the start of the global pandemic. Halfway through the track, Singh layers clips of sounds from ordinary life — chatter, laughing, greetings. She sings about loneliness over the clear presence of others.
The most striking track on the album is "Off Color." "Hey girl," she begins, starting the song as a conversation to her daughter. She then discusses the realities of being a brown woman in a white world. She balances speaking the truth — explicitly detailing the anxieties people of color are forced to bestow — with instilling words of confidence to her daughter. "We might be off-color, but I'm feeling alright," sings the chorus.
Her album isn't only interesting to listen to, it's important to hear. Whether this is because you're tuning into lyrics that represent a life like your own or to learn about a life that is entirely different. You won't find your angst-filled teen years in this album, as you might in those of The Stratford 4. But you will find something new, smart, and just as melancholy. Unlike her previous musical work, with Forest Bees, she speaks for herself.