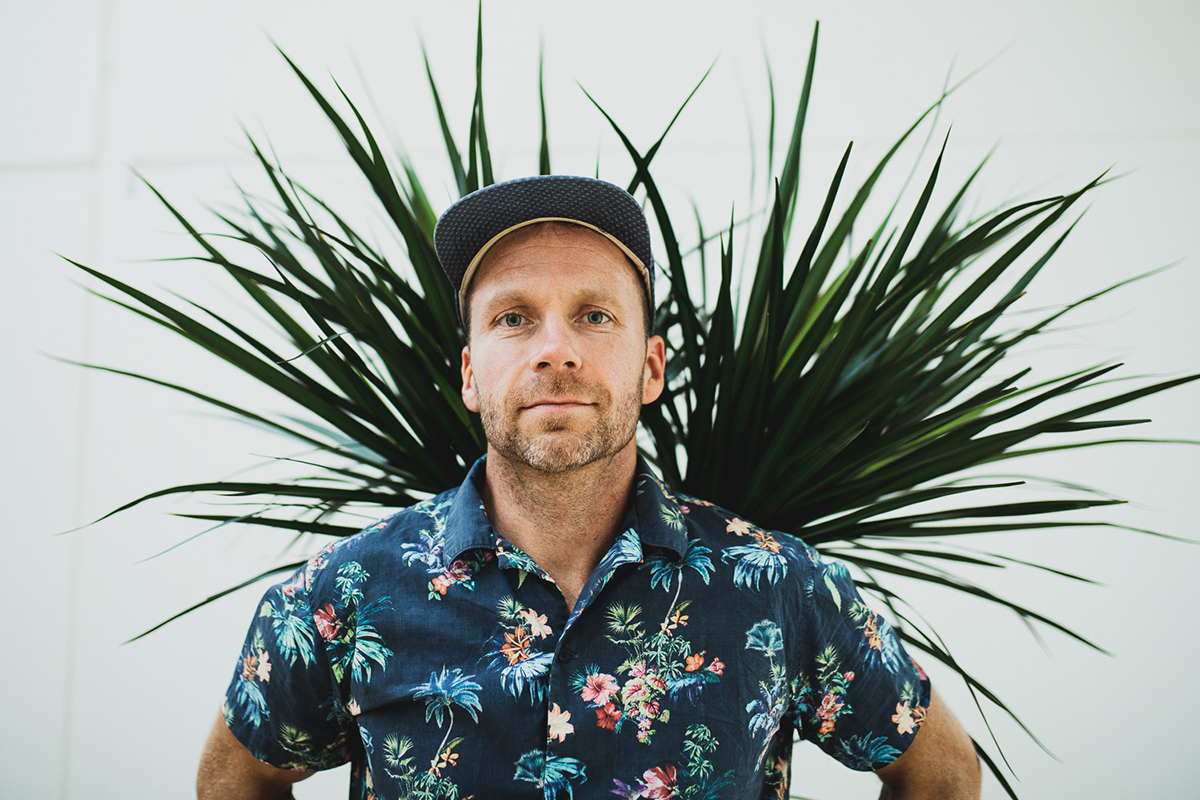 Mike Mago carries a strong portfolio when it comes to electronic music. His breakthrough collaboration with Dragonette "Outlines" in 2014 earned over 25 million streams on Spotify making him a two-time platinum producer in the Netherlands. Since that release, every follow up since then, solo, remix, or collaboration has been propelling Mago along the dance music industry highway into Europe's hottest clubs and festivals.
At the age of 17, a big hip-hop fan and record collector at the time, Mike began spinning at a local pub for a generous earning of 20 Euro per set. Joining forces with alike DJ friends Mike and his crew begun to organize parties paling hip-hop and funk, he shared with EDM Sauce a while back. These parties eventually evolved into electronic music events called a "Boemklatsch parties (referring to the kick and the snare)" and fought for the attention of music promoters who opened doors to local music festivals. The success of these parties gave root to the BMKLTSCH RCRDS (pronounced "Boom clutch") music label which was meant to house the works of his DJ friends, and as Mago grew into an artist himself BMKLTSCH blossomed into a home for his own work.
Mike Mago's newest single "Recognise," dropped on May 29th, is an upbeat dance track powerful bass, glitchy keys, and melodic vocals by Tim Powell. In a way, this song is a teaser for an upcoming mini-album which will dive into a genre exploration "influenced by the artists" Mago listens to in his "spare" time.
Kateryna Topol: You've been throwing parties since you were 17, are you self-taught when it comes to DJing and music production?
Mike Mago: Self-taught indeed. I started throwing parties because I thought I knew how to do it, as I went to a lot myself. I started DJing with vinyl learning it from friends and truly putting in loads of hours at night playing in my room. When it comes to producing I checked loads of YouTube clips and always connected with others about their music and mine.
KT: Are you still working with any of those DJs you rolled with back in the day of the Boemklatsch parties?
MM: One of the guys from Mightyfools (now under the name Keizer Jelle) just stopped working at my label BMKLTSCH RCRDS. Mightyfools were one of the first acts I signed on that label. RogerSeventytwo, with whom I have a different project called Mike Rogers, is also from that era. Besides that, not so many, to be honest.
KT: That's still pretty cool that you stay in touch with some of them! Your new track "Recognise" is fire, just kind of transported me to a club during ADE, a much-needed feeling at this time. What's the story behind this track?
MM: I made it with Tim Powell during a session. It was a great session as it was our first together and we really clicked.
KT: I read on OneEDM that you have been working on new music in quarantine, can you talk a little more about that?
MM: I have a new single coming soon with Jodie Abacus which is also signed to Astralwerks. I have some cool things coming up, but it's still a secret muahahaha 🙂
KT: Haha, ok fair. How has it been producing from home, or is that your normal?
MM: I have been going to my studio every day since I have that studio for myself. So I didn't need to stay at home luckily. My studio is a true man cave, not clean, a mess, and not enough light.
KT: A kind of creative environment I suppose. You just performed virtually at Blockeley Music Festival, how is it to play to a virtual audience? (upsides, downsides etc).
MM: It's a cool thing to do as it's new, but it truly does not beat the real thing. I think everyone jumped on the digital shows, but are slowly losing interest.
KT: Yes, there definitely have been a lot of those. Looking back at past live shows like ADE, you tend to hustle during that festival quite a bit – what has your experience been like over the years?
MM: It has been great! ADE is in my DNA as I used to go there from the start of my career. First as an audience member, then as very annoying noob of a promoter, and now as a DJ and label owner.
KT: Awesome! Well, hopefully we get to see there again soon!
Photo credit: Maeve Stam