This year marked the 40th anniversary of Canadian Music Week. After two years of near-silence the festival, much like the rest of the festivities around the city, came back with a bang. For six days multiple venues from East to West and across opened their doors showcasing up-and-coming local talent. It would be impossible to see them all but from what we have seen here are the highlights.
A weekday evening at the Rivoli introduced us to Cameron Philip and Dallas. Philip took the stage first playing to a fairly crowded room, his style of rap carries a nod to the spoken word and takes advantage of technology quite a bit. Certain parts of songs felt like conversations with Siri, in that storytelling kind of way. Philip worked through his most popular songs, including "Control" which scored over a million plays on Spotify, and shared a rather intimate story about his senior cat at the end, which definitely got the attention of the audience. Note, his t-shirt says "The future is male contraception" in case it is hard to read the last line.
Dallas, on the other hand, is dancefloor-ready melodic pop. Some of Dallas' tracks are quite electronic, "Outerspace" for example, has the potential for becoming a summer anthem. Here latest release "R.I.P," on the other hand, takes me back to that mid-2000s girl power indie undertones. Dallas brought an interesting range to CMW and we are looking forward to what she comes up with next. 
Jared Anthony performed an alternative pop-rock showcase at The Wheatsheaf. His musical style is a blend of pop, rock, alternative, and even some melodic hip hop. This range of influences created a showcase similar to Dallas, ranging from indie rock forward songs like "Old Ways" and "Over My Head" to tracks like "Photograph" and "Change" that fall in line with a recognizable Toronto hip hop sound.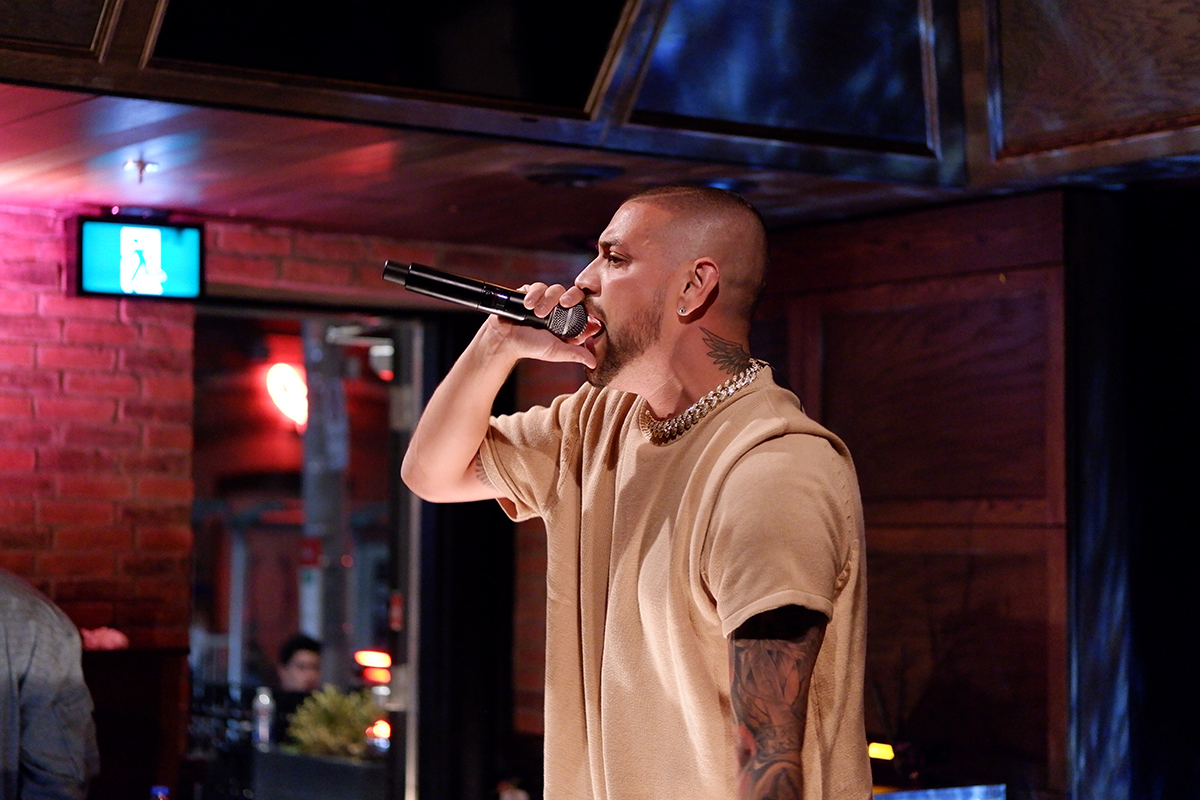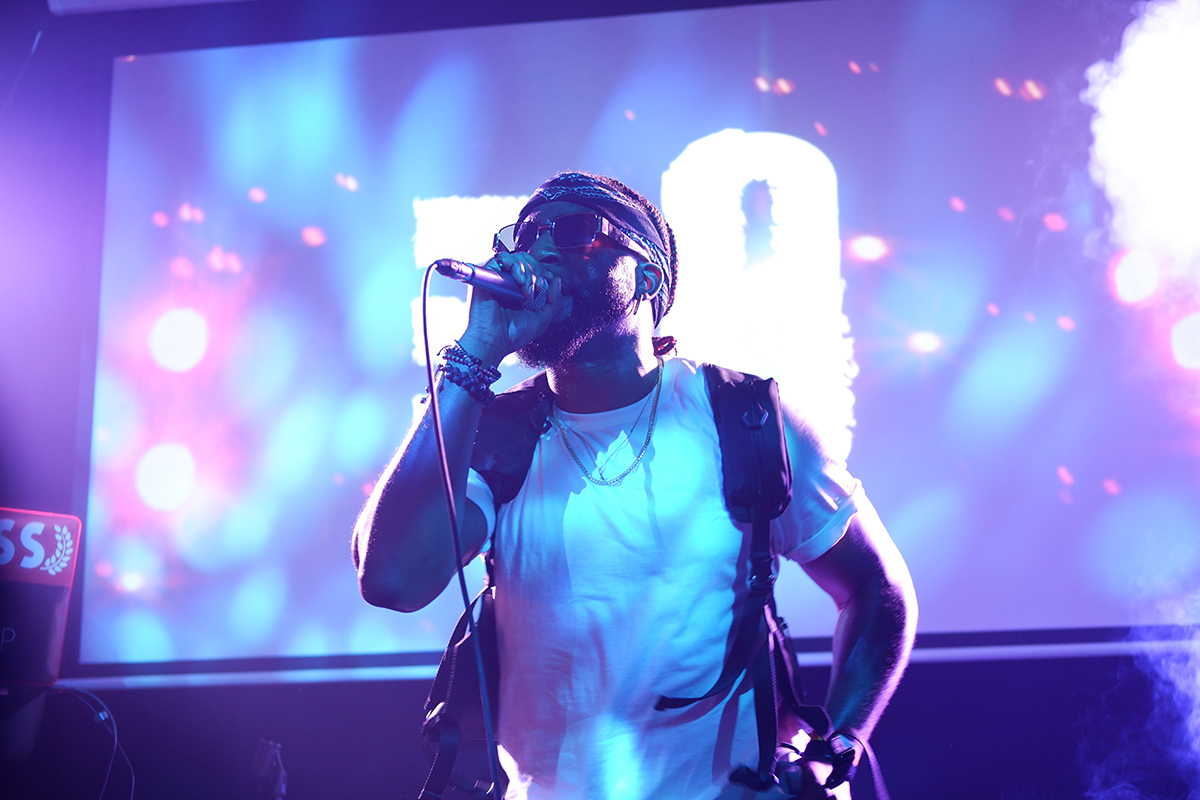 Deeper into the week Bar Cathedral was packed for EverythingOShauN, accompanied by DJ XP. Born to immigrant parents of Nigerian and Jamaican descent EverythingOShauN embraces his roots and blends those influences with the Toronto sound. The two of them had continual banter throughout the set, setting up songs with short stories and discussions. The crowd was popping and were very engaged for "ALA BEKE" by the artist's request, chanting along with the track.
Pop queen Domanique Grant was the poster child for this year's CMW so expectations were high but she definitely stole the show. EverythingOShauN's performance was followed by a brief break emptying out the dance floor but a couple of tracks in Grant, accompanied by a drummer and a string instrument (baroque pochette?) got people back up and moving. Everyone is happy to be out, IRL. Grant maybe be new but she already has impressive accolades (collaborations with Grammy Award artists, Buzzfeed's Top 20 Artists To Watch, etc) what makes her stand out, aside from the teal hair, of course, is passion and authenticity. She was nervous but eventually, the crowd energy powered her up. Grant shared personal stories about her family ("723") and relationships ("Undressing") before playing the songs and even got a couple of people to dance with her for "Airbrush".