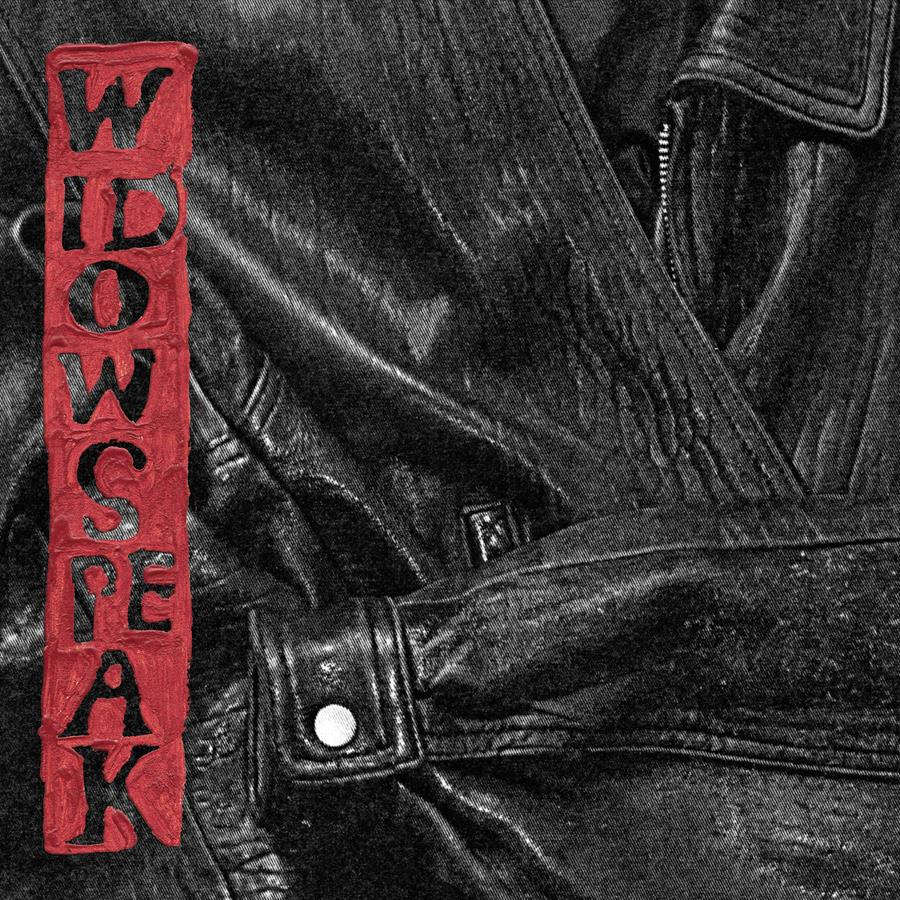 While Widowspeak have been mixing and matching various genres and styles in the past. From dreamy Americana and soulful country to psychedelia and indie rock, their knack for invoking a real emotional undertow in their songs has remained constant. On The Jacket (out on March 11 via Captured Tracks), Widowspeak consistently transport you to their own wondrous dimension on nearly every song. Molly Hamilton guides each song with warm, heartfelt vocals tinged with beautiful longing, while lead guitarist Robert Earl Thomas fills in the spaces with chords, riffs, and tones that fit the mood perfectly each time while also adding worthwhile intrigue. The Jacket sees Widowspeak add to their palette with forays into balladry pop, cowboy country, and cosmic stompers to make a compelling record that grabs you from the first song and doesn't let go.
Widowspeak waste no time setting the scene and pulling the listener in on the album opener "While You Wait". A mellotron and flute-filled few seconds of introduction precedes Thomas' twangy string picking that shimmers into Hamilton's gorgeous, Hope Sandoval-esque vocals. There are vibes of a warmer, more modernly lush 'Astral Weeks' in the feel of the music, and Hamilton's hushed voice makes you want to listen as closely as possible as if she is revealing some sort of deep secret or hidden piece of wisdom. While the lyrics seem to be hinting at the nonstop, always grinding nature of modern life ("while you wait/ we'll have it done today") the music itself sounds more steeped in nature, like something that makes you want to close your eyes and imagine being out at night under a full sky.
"Everything is Simple"  has the feel of a country-western stomper, and sees Thomas showcase his guitar work by blowing things open with a crunchy, bluegrassy guitar riff that provides a great edge to the airy vocals of Hamilton, who shows her lyrical prowess for making simple turns of phrase ("everything is simple/ till it's not") sound mysterious and meaningful. "Salt", yet another standout from the first half of the record, picks up the pace with galloping, dance-oriented drums punctuated by an Echo and The Bunnymen guitar bounce that, in keeping with Thomas' guitar work throughout the record, does just enough to stand on its own while not entirely dominating the soundscape and leaving room for Hamilton's vocals to float on air. "I'm happy for you/ because I said I'd be happy for you" sings Hamilton, perhaps a bit tongue in cheek. 
The second half of the record is just as fun and alluring as the first, with the album title inspired "The Jacket" opening with a metallic riff and rhythm that sounds like Chairs Missing era Wire, as gruff and cavalier chords and string bends give the song perhaps the truest outlaw country feel of any song on the album. A minimalist synth (which Widowspeak makes use of in subtle ways in many of the songs) carries the tune into euphoric oblivion in a way similar to something out of The Brian Jonestown Massacre catalog. "Unwind" is perhaps the most indie rock song on the album, with a 90s hip hop beat vibe that slides underneath a tumbling grand piano and Hamilton's mesmerizing and hypnotic vocals. It's got the feel of a smooth ballad, as Hamilton takes center stage and powers it through with compelling earnestness. 
On the tail end of the album, "The Drive" invokes images and feelings of being on the open road, and nails home that unique ability that Widowspeak have to consistently create imagery that takes the listener out of whatever situation they may be in and place them firmly in the universe of the song. Pop western guitars that sound like something off of Waxahatchee's 2020 release Saint Cloud intertwine with Hamilton's voice, which sounds a bit like Big Thief's Adrienne Lenker on this particular track, creating momentum and feel that is uniquely Widowspeak's. Thematically, Hamilton is perhaps again pointing out the grind mindset culture of modern American society, as she sings about not possessing the drive (as in the intention or dedication) to accomplish what you want to accomplish. Hamilton has a great ability to subtly jump from verse to chorus without needing to give the classic "look everyone, it's the chorus now!" treatment that a lot of other artists need to do in order to get their point across. Her lyrical talent and warm yet edgy voice allow her to plant earworms into the listener at a moments notice and before you know it you're singing along to a chorus that seems like it snuck up on you; "The Drive" sees Hamilton do this perfectly. "Forget It" is maybe the most overt love song on the record, and it juxtaposes the clear-eyed sadness and whimsically content nature of the narrator like any great love song does. It also presents the most compelling outright guitar solo of the record, as Thomas finally steps into the spotlight and delivers a memorable passage of guitar work that puts a bow on things. 
Widowspeak have done such a great job on The Jacket of letting everything fall into place and breathe. Robert Earl Thomas's guitar work is never overbearing, but rather always seems to do just enough to stand out, an almost "less is more" strategy that works to a tee and suits Molly Hamilton's voice perfectly. Hamilton's performance throughout the record is really something; you get the sense that you're dealing with a pure, uniquely talented lyricist and songwriter, which she has firmly established herself to be a decade and now 6 albums deep into Widowspeak. On The Jacket, they've made perhaps their best work yet.