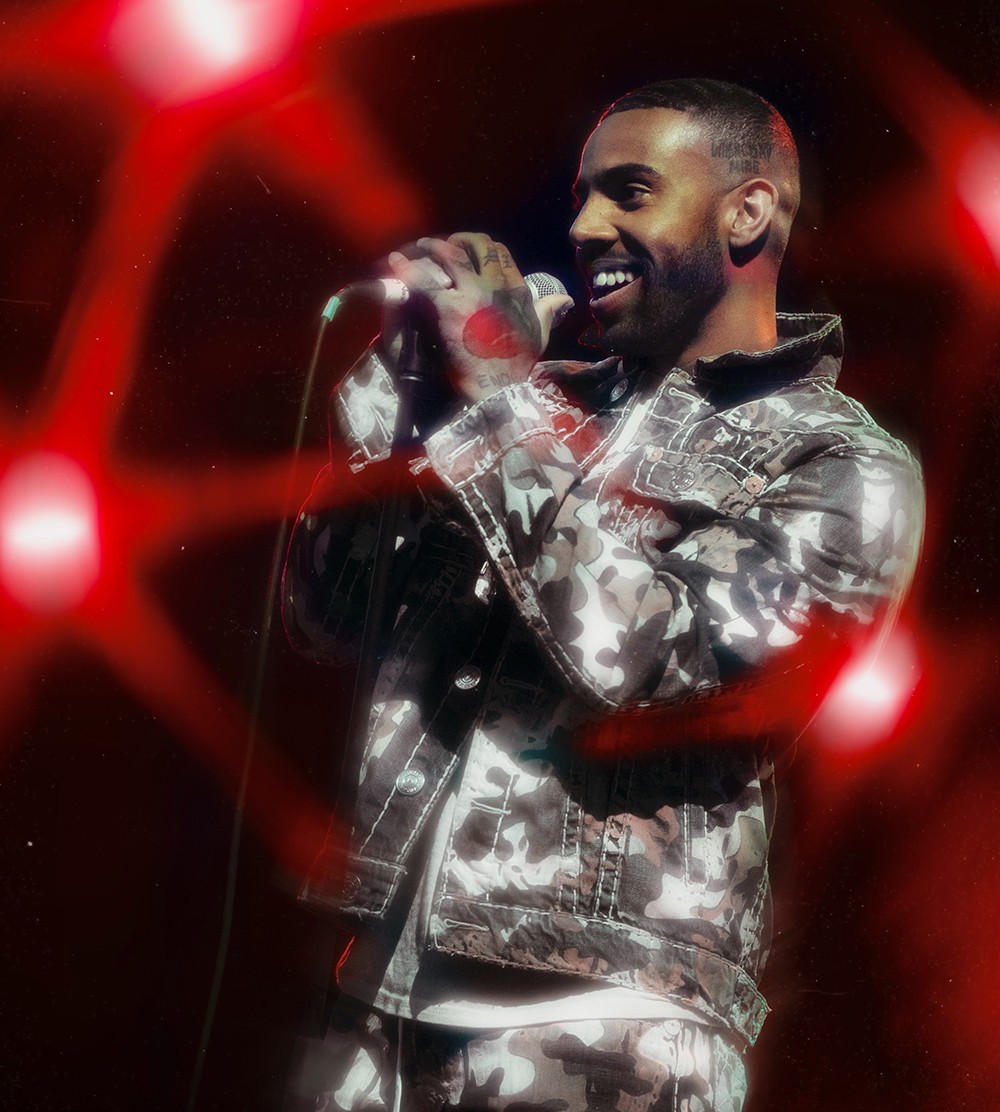 words by Olivia Jones
It's rare that an artist has the ability to electrify a crowd and simultaneously educate on mass incarceration and real victims of the criminal justice system, but Vic Mensa does it seamlessly.  On July 8, activists and artists Vic and Aja Monet teamed up to put on an exhilarating show for BRIC Celebrate Brooklyn.
Poet Aja Monet started it off with a captivating reading of a selection of her poems. Accompanied by dreamy background music and backup vocals, she brings a new understanding of what poetry can be. Her poems bridged the gap between emotional and uplifting, and her set was the perfect complement to Vic's more high-energy performance. The friendship between the two performers was clear, as Vic was visible watching Aja from backstage while she performed, before coming to join her for a duet.
Soon enough Vic took the stage with Dj Verner on guitar and Peter CottonTale as the DJ.  The energy intensified quickly, as he pumped up the crowd with old and new songs. Putting on a wild show while staying true to the causes he is passionate about, he paid a heartfelt tribute to Jayland Walker, a young Black man who was recently killed by police, before performing the iconic and emotional "16 Shots," which was based on the tragic story of Laquan McDonald, a Black teenager who was also killed by police in 2014.
Vic Mensa later took time between songs to discuss his involvement in the decarceration of King Moosa and the granting of the clemency of Julius Jones, who was formerly on death row despite compelling evidence of his innocence, which resulted in his execution being halted. These serious topics were included in a way that resonated with the audience without interfering with the energy of the crowd because Vic has an impressive ability to connect with fans on a personal level. He jumped into the audience multiple times and promoted 93 Boyz, the first Black-owned cannabis brand in Chicago, which he founded. Through the performance, Aja was upfront vibing and supporting him, as he had done for her.
Vic's unique love and appreciation for his fans were clear after the show ended as well – he was front and center signing shirts, taking photos, and having genuine conversations with the fans. 
It was a show that made devoted fans and new listeners alike reflect on societal issues, while allowing them to get lost in the music at the same time.