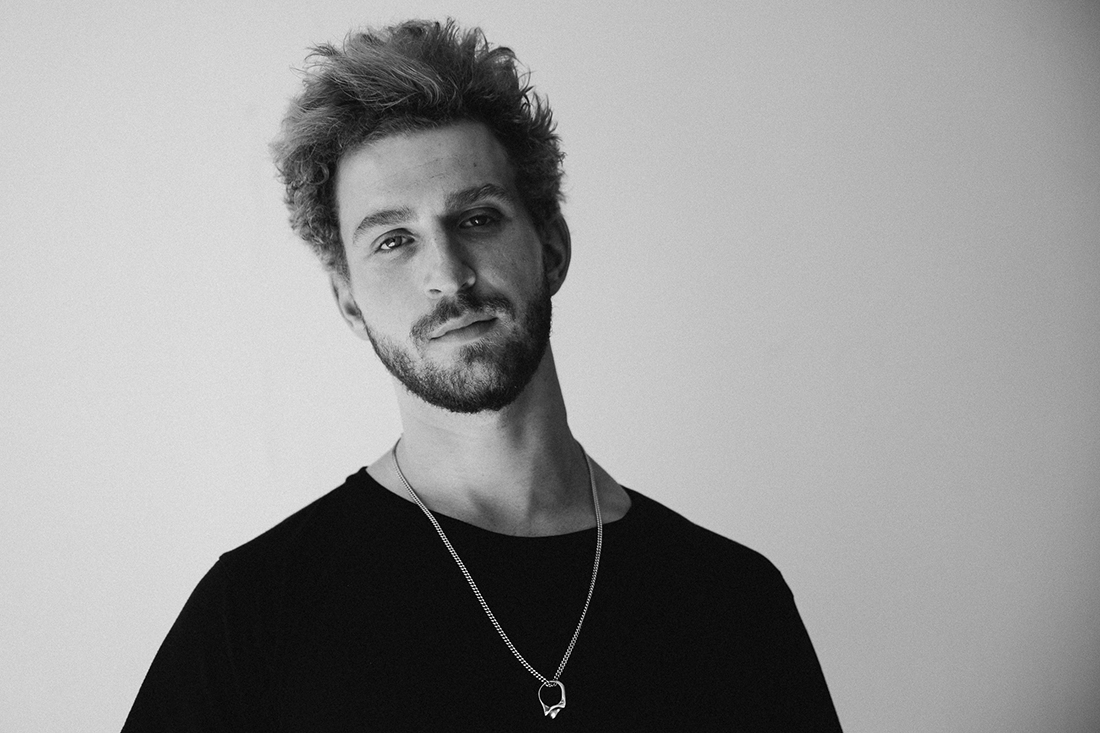 Native New Yorker, singer, producer, and multi-instrumentalist Two Feet's plans are currently at a stand-still, like the majority of the music industry around the world. But social isolation has never stopped an artist from working on their craft, in many cases, it even fuels it, as the past few weeks have done for Two Feet. 
Meeting us from a temporary home in New Jersey, Two Feet and I chatted over Zoom, a social channel that seems to have become the (temporary) new normal. Like many people he has been escaping the New York pandemic, moving from one AirBnB to another with his dog and a make-shift recording studio, taking in the outer-city nature and focusing on his craft.
Music has always been a part of Two Feet's life. Growing up he was drawn to all music, playing whatever he could find on repeat. His father is an unintentional music collector and in that very similar, unintentional manner has been teaching his son musical foundation since an early age:
"He didn't mean to but as a kid, he might have subconsciously sort of trained me to become a producer," Two Feet shared, "We would listen to records and he'd ask 'What is that sound?' and I'd be like, 'That's the bass' and he'd be like, 'Yeah, what's that?' so I was picking up sounds out of productions early on."
At the age of 18, Two Feet left school and begun to focus solely on music, playing piano, guitar, writing lyrics, and "neglecting" his social life to become the best musician he could be. For two and a half years he made music out of a small apartment in Harlem, occasionally collaborating with bass players and drummers but the noise eventually began to frighten the neighbours: "Cops were showing up at my door, everyone was complaining and I was threatened with eviction. So, I turned to synths that I could just turn down real low and hear in a different way. I started putting synths and electronic drums into my music because I had to and then that's how my sound formed," he shared with GQ earlier this month. The core foundation of Two Feet's production, however, is a drumbeat:
"I mix a drumbeat that I really like and then I kind of build on top of that drumbeat; I start to build a melody over it and then I add chords for interesting production around it. I think the most important thing to have is a really good beat, really good top melody, whether it be with your voice, a guitar, or another instrument, and then if those two things are really good then the rest of the song kind of fills out naturally."
A child of the internet Two Feet was one of the lucky musicians who the Internet gave back to: in 2016 he shared an original song, "Go Fuck Yourself" on Soundcloud late at night and in the most simple terms, woke up the next day famous. This virility expedited Two Feet's career but his talent as a writer and performer is what got "I Feel Like I'm Drowning" airtime on the radio, something that he considers one of his proudest accomplishments so far.
Today Two Feet is signed to Republic Records, the same label that represents Ariana Grande, Drake, and Glass Animals (another great accomplishment I might add), and on March 13th he dropped a new full-length record called Pink. To no surprise, the album was an immediate success among music critics and song-by-song promptly made it to the music fans' "Sexytime" playlists. Set against pronounced bass lines and vivid synths Pink is a sensual story and a reflection on Two Feet's intimately private experiences:
"It is definitely a personal story, I guess I was trying to compartmentalize parts of my life in the past couple years, and the best way for me to do that is through music, you know, so some of the songs are really nostalgic. A lot of it is about the passing of time or like what happened in the past, title track 'Pink' is certainly about that" he pointed out.
"And I think that I'm falling
I'm tripping and I'm crawling
It feels like rather often
The years do come to pass
And I keep getting older
My mind is getting colder
The things that all once mattered
I know for sure won't last"
For Two Feet music is a therapeutic outlet: "I don't know where I would be without having that outlet, you know what I mean…I think everyone has their own outlet, in a different way. But [music] is really essential to my existence, I would go crazy if I couldn't make music. I need it. I definitely need it." This emotional transparency carries beyond the music itself, on the day the album came out he shared an Instagram post introducing the record with a statement: "With the way the world is going right now, I hope listening to it gives you some peace, or makes you cry, or makes you feel sexy, or makes you happy, or briefly brings you to a different world. As long as you feel SOMETHING I'm good with that. I worked hard on the tracklist. This isn't an album of singles, it's a 'thing-in-itself.' Please listen in order. Front to back."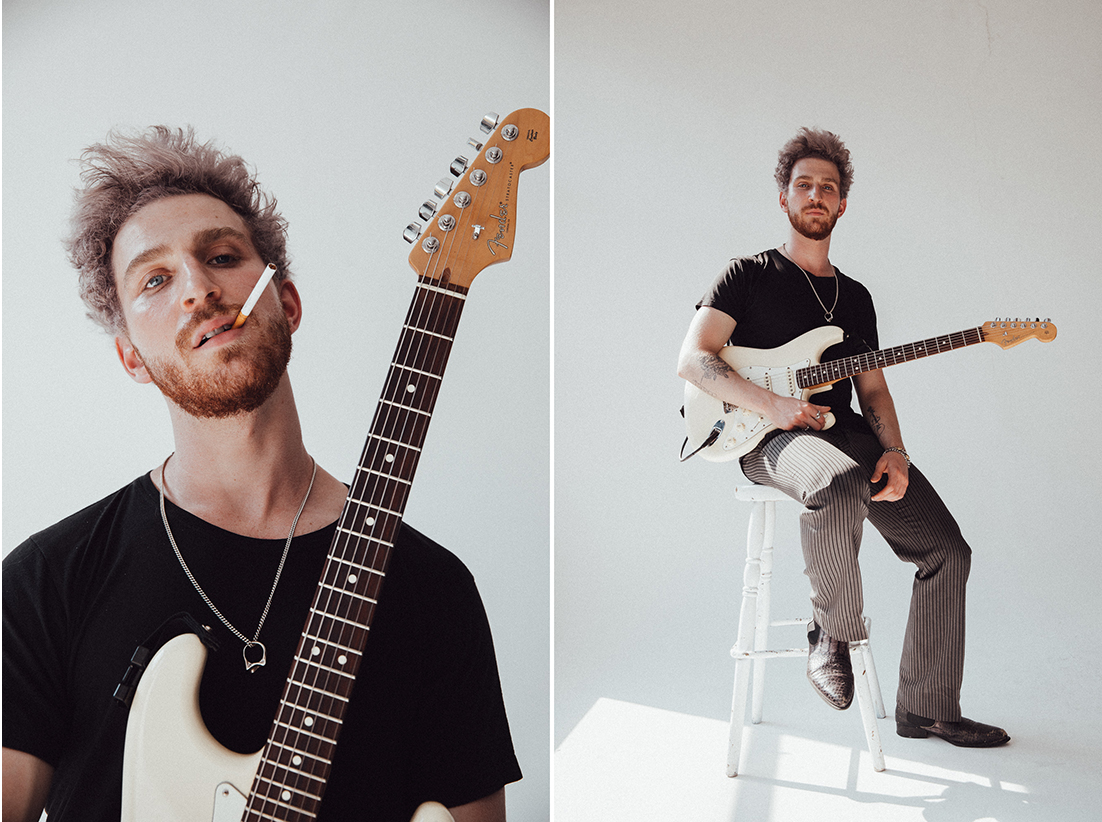 To promote the new record Two Feet has been getting ready to tour but as most of the world he too is now grounded and the tour is postponed. "There's nothing I can do. It's really unfortunate for me for several reasons: A lot of my promotion comes from my live shows, so live shows are super worked out and very elaborate," he explained. The live performances for him are a transfer of energy which he nourishes by maintaining an open dialogue through everything he does publicly, but performing live, in particular, is a great opportunity to open up and share, "It's the craziest high ever, playing in front of people," he once told Louder than War.
As a musician who shines brightest through live performances, Two Feet has two "totally different" audiences: "There's the audience that lives online and then there's a touring audience," he clarifies, "And our touring audience is as loyal as rock band audiences… so [live shows are] the best way to promote, it brings your fans out … and it's kind of a huge blow to me professionally, that we have to reschedule the album, but it's happening to everybody and we want to keep you safe. We want to keep my crew safe. It's the only option. But it's a huge bummer because my crew, they live on the road and they're really out of luck right now." We later returned to this topic when reflecting on the current state and things he cares about. As a call to his fans and other artists, he pointed out that there are platforms that help these working crews and platforms that can help you give back from your own successes. The live tour, whenever it resumes, is aligned with Plus1.org and a $1 from each ticket sale will be donated to the SRNA (Siegel Rare Neuroimmune Association). "You sell 50,000 tickets, it's $50,000 for an organization and I think it's something that every artist in the position where they can give a little back should definitely do."
An upside of social isolation is the room that it creates for creativity. With all this time on his hands, Two Feet has begun working on his next album and is almost halfway through it. "I'm pretty excited about that. I honestly think I might be able to get it out there this year," he admits hopefully. One of the goals for the next release is to be even more open with his lyrics, which he retrospectively wishes he had done with Pink. The remote studio set up is very DIY which feels pretty normal: "It feels kind of how it use to be … you know, I'm used to being on the road anyway so in that respect it's kind of similar … outside of the comfort of my home." I wondered what equipment the brought with him on the road and as he turned his phone around to show this make-shift studio, set in front of a sunny window, he admitted it was much like the early days of true bedroom production: just a mixer, Stratocaster, an Apollo 11, laptop with Ableton software, and most importantly – the guitar.
The advent of technology allows us all to stay connected while maintaining distance so during this break from touring Two Feet has been taking advantage of live streaming platforms like Instagram, offering the audience to even pick the tracks he performs ahead of time. Looking into the near future, his immediate goals are to complete the next record and promote Pink on the road as soon as it is safe to do so. The bigger picture, however, is wider and much more ambitious: an amped-up live performance with dancers and a bigger live band is on the wish-list; a collaboration with an established rock band like The Strokes or Arctic Monkeys is one of the more ambitious goals but working with up-and-coming musicians like himself or perhaps writing music for film is seemingly more within reach, and these days, everything is possible.
All images by Johannes Lovund. Courtesy of the artist