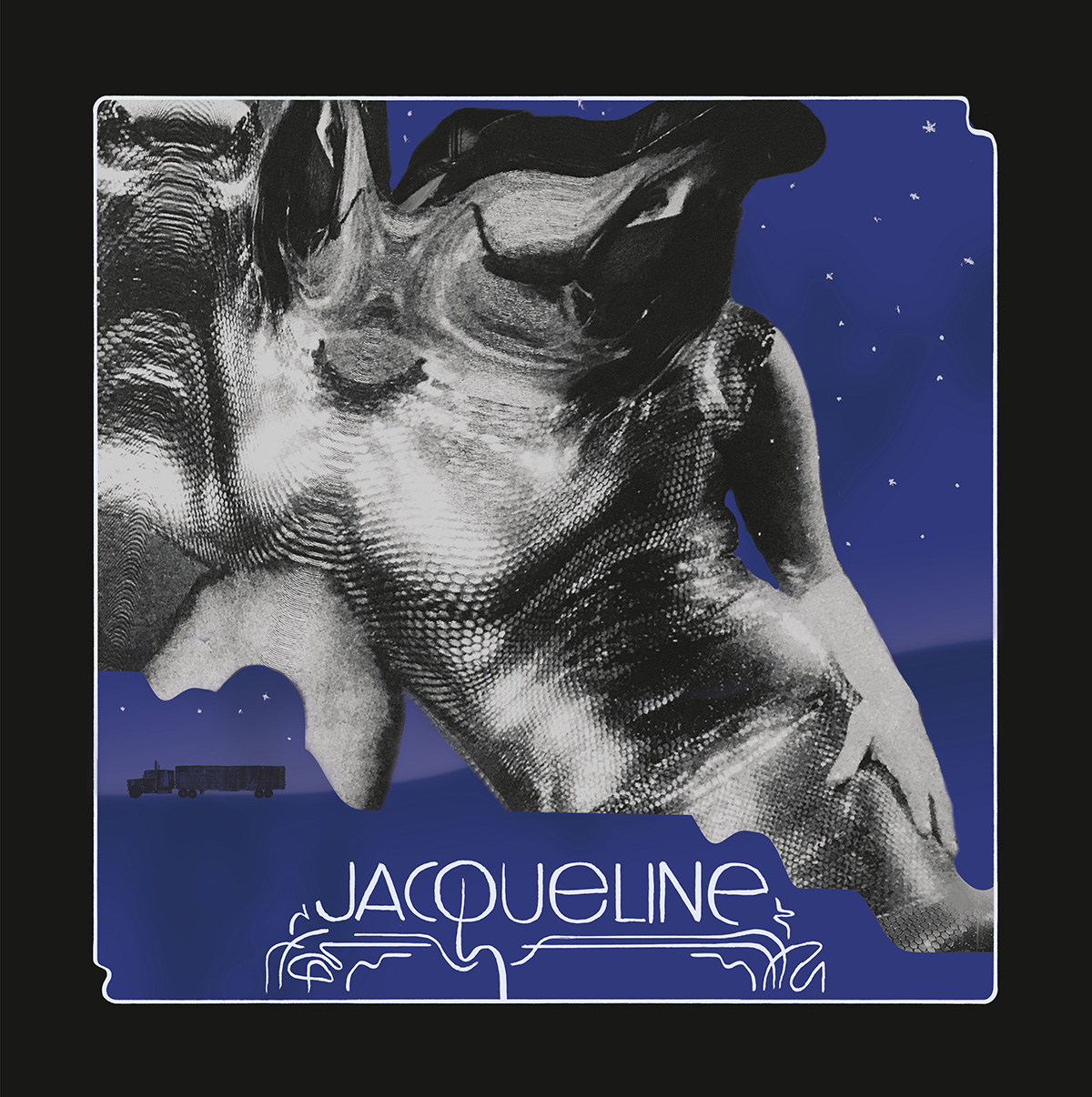 Haley Fohr has been releasing really exciting and impressive material for a while now. She's managed to cultivate quite different and distinct styles and moods in her work as both Circuit Des Yeux and Jackie Lynn.  As Circuit Des Yeux, Fohr has released some gems in recent years, like 2017's superb Reaching For Indigo (listen, for example, to the melancholic, hauntingly beautiful folk of "Black Fly" from that record). On her latest record as Jackie Lynn, Fohr and her band provide tunes that rattle and hum, and moods that shift and turn color like a chameleon. Fohr's thunderous, haunting voice still creeps in the depths of every song. The music still evokes tremendous emotion.
Many of Fohr's songs shift sonically during the time they begin and the time they end. It's genuinely exciting when songwriters write like this. At a time when algorithms and formulas dominate a lot of pop music, it's refreshing to hear songwriters who are willing to put out tracks that have several dimensions. If you ran Haley Fohr's music through a computer program and asked it to spout out a genre, I don't think it could. Such is the manner in which Fohr's music shifts and warps. 
"Dream St." has shades of the lounge-y exotica and electro-pop of Arthur Lyman at the onset before the track is blissfully overwhelmed by gorgeous synths and strings towards the end. It's tough not to play this one over and over. "Diamond Glue", a standout from the tail end of the record, is a futuristic synth track that incorporates Nile Rodgers-esque disco guitar rhythms. It's probably the track most likely to get people rushing to the dance floor or turning up to maximum volume in the car. 
Fohr's deep, wistful baritone sounds a bit like that of an opera singer. It's like a Gregorian chant composed of only one person. It's powerful in subtle ways, and can feel all-encompassing. It's what drives the opener, "Casino Queen," a track that has similarities to John Maus's "The Combine" in terms of its sleek, almost sinister combination of spooky synth and driving drum machines. Jacqueline as a whole is like a concept record, with each track being a story of the fictional character Jackie Lynn and her nightly escapades. "Casino Queen" sounds like the character of Jackie Lynn leaning into her desires and becoming a force to be reckoned with on the dance floor.
"Sugar Water" is perhaps the most straightforward (if you can say that about Fohr's music) rock n' roll track on the record. Its got countryland electric guitars that bring the energy around Fohr's voice, which again carries the song through its richness of depth. It's another standout from the record, one that will creep into the back of your head and stay there for days. 
There's something unique about these artists from Drag City. Whether it be David Berman, Will Oldham, Royal Trux, or someone else from their stellar roster of artists over the years, the label has continued to define the genre and has refused to be put into a box. The result has been a lot of very exciting music, and a lot of artists that may not be the biggest, but whose fans are intensely loyal. Drag City artists tend to find a true place in the hearts of their listeners. The music of Haley Fohr is no different, and her output has contributed and continues to contribute to the outstanding legacy of Drag City. Her return as Jackie Lynn is another notch in her belt as a uniquely gifted songwriter who stands out on a record label known for spewing out uniquely gifted songwriters.
Image by Evan Jenkins