It has been some time since Toronto hosted a DJ battle but the wait is over, this November Red Bull Turn It Up will take over Studio AM on November 18th for a one-night-only, one-of-a-kind event.
Red Bull Turn It Up is an interactive DJ competition with the audience serving as judges. Tracks selection is inspired by various themes and DJ terms go head-to-head in three battles to win over the crowd with the most entertaining and creative mixes in the moment.
This will be the first time the event is held in Canada showcasing some of the best talent from the city. There are four Toronto-based teams: Deh'Ya, Release, Spin the Block, and Traxx & Feels and each team represents a different genre of music.
Deh'ya explores Caribbean culture through the lens of second-generation immigrants of the West Indies, aiming to celebrate their culture through sound, movement, and fashion. Representing Scarborough, Release's DJing duo incorporate their special chemistry and synchronicity into their sets often feeling as though they can read each other's minds. Spin the Block brings their diverse taste in music promising the crowd a harmonious set that journeys through multiple genres. Traxx & Feels is a collective commitment to celebrating the 2SLGBTQIA+ community, connection, and enjoyment who run tracks from around the globe including Amapiano, hip hop & R&B, UKG, and global club edits.
Tickets and more information at redbull.ca/turnitup.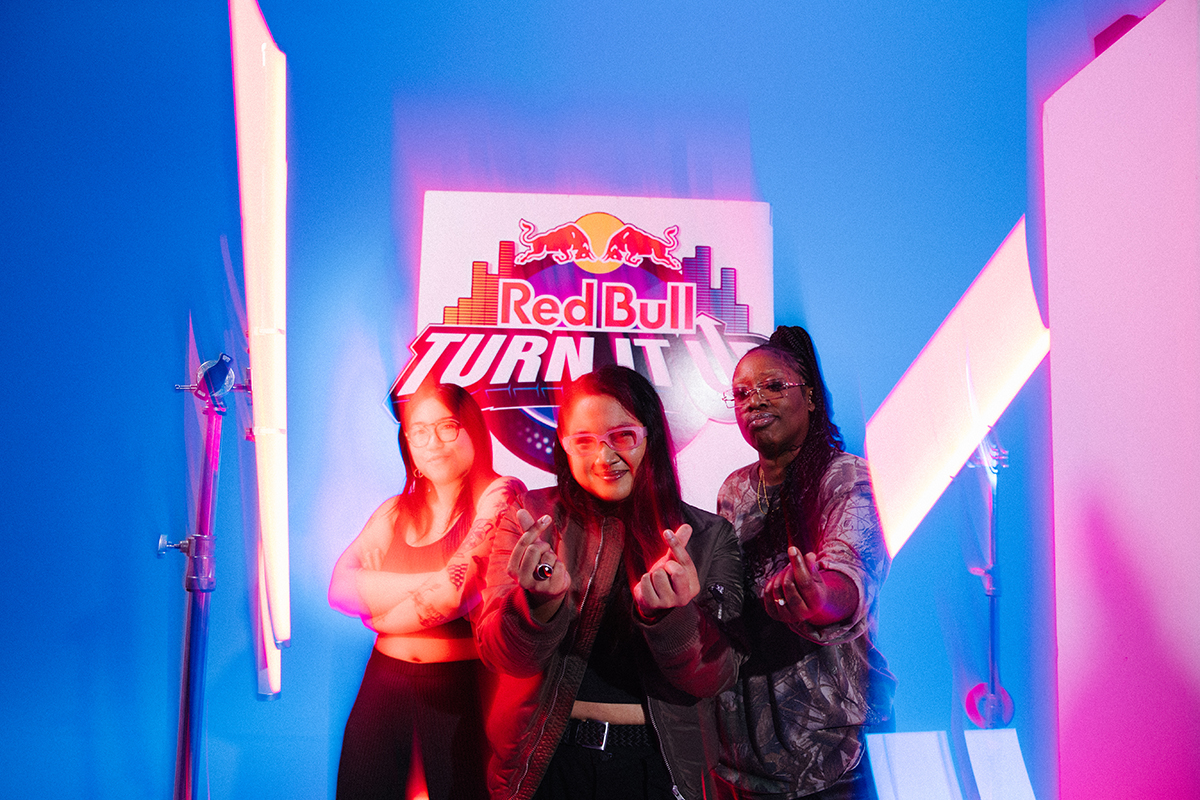 All images by Neil Watson for Red Bull Canada