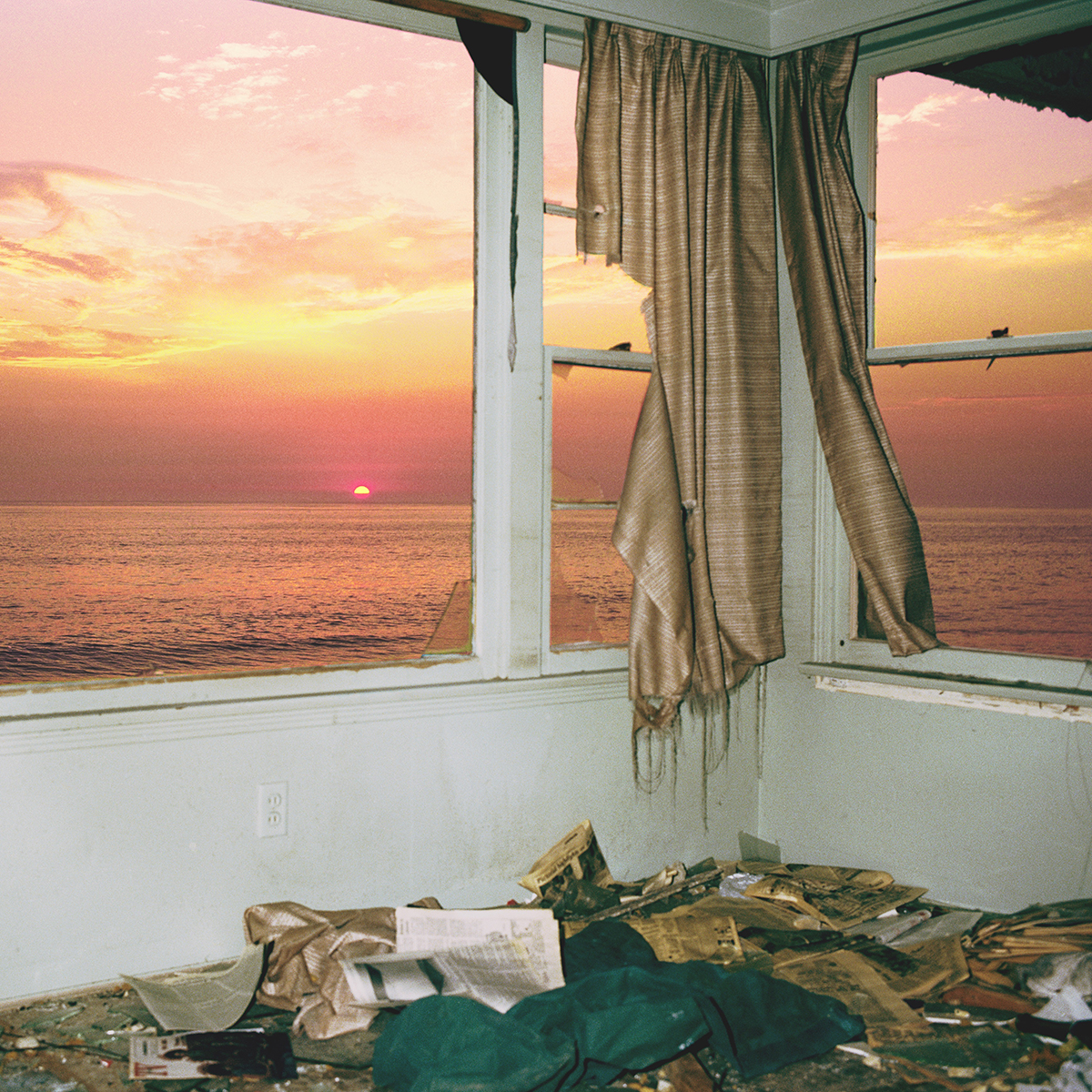 While getting ready to listen to Zuma 85, the new record from artful West Coast garage/surf/psych/folk rockers Allah-Las, I held somewhat of a preconceived notion of what to possibly expect. An album recorded by the beach in California (Panoramic House studios in Stinson Beach, to be exact)…that's gotta mean a heavy dose of beach-inspired surf rock, I'd guess? The locale's going to certainly sneak into the tunes, right? But alas, right from the opening chords of glammy stomper "The Stuff," Zuma 85 shook me and declared what most cool and exciting records usually declare: get out of here with those preconceived notions. 
Allah-Las don't waste any time getting their hooks into you, positioning one of the album's standout tracks as the opener. "The Stuff' comes equipped with a livewire punch, boasting an immediate dose of cowbell to get the party started. Lou Reed-sounding vocals add a punky glam flair to things (guitars follow suit), and one would be forgiven for feeling some New York CBGBs type of vibes. It's got a really nice shreddy guitar outro to boot. It's a gem and a great tone-setter for the rest of the record. "Jelly" is a slower tempo'd chillout ode to the grace and wit of the jellyfish and nature at large. Our narrator's grooving out on nature, watching time pass, doting on the would-be glory of aquatic assistance ("Jelly can you teach me to be a little wiser/Jelly can you comfort me?"). A dose of lush, washed-out guitars further the track's playful, comedown-ish feel. It's an immediate contrast to the uptempo nature of the song that preceded it.
"Right On Time" is a shuffling number served well by a sort of monotone, almost talk-singing vocal that recalls Brian Jonestowne Massacre's Anton Newcombe. It reminded me of a more futuristic "The Passenger" by Iggy Pop in terms of its propulsive intent.
"GG BB" reintroduces some cowbell and keeps the jaunty, mid-tempo pace that Allah-Las utilizes often throughout the record. "Hadal Zone" is a changeup, one of two instrumental songs on the record (the other being "Zuma 85"). It's got a drone-y and deliberate build-up, slow and brooding, with plucked guitars accentuating an ethereal and lush soundscape. There are some funky sounds too, like what sounds like a distant police siren; Allah-las litter the record with these weird, psychedelic touches. "Zuma 85" is driving into the sunset at dusk while feeling like a badass tune. Thick, smoky guitar lines add a notion of mystery and risk that serves the track's desperado feel to a tee.
"Pattern" kicks off the second half of the record and lands as a definite highlight and harbinger of things to come. It may have the most outright 'country' sounding guitar licks on the record. "La Rue" is the standout of the entire bunch for me. Extremely groovy with a sweet piano flourish, it shows again how willing Allah-Las are to showcase their expansive palette. Catchy, immediate, and with a fantastic hook ("we could be far away/no time to recover/here comes another day/one way or another") that, lyrically, seems to be indicative of some of the themes in the writing, like the notion of closing certain chapters in order to move forward. On tracks like "The Fall', the narrator sounds like someone who has seemed a lot, is probably a bit tired, but is moving on nonetheless ("was it worth it at all/makes me feel so small"). "Dust" and "Smog Cutter" share a desperado vibe, with the latter having a bit of a Black Sabbath, industrial feel in the guitars and production.
Allah-Las infuses the album with exciting dashes of balladry, anthemic hooks, and proggy/electronic flourishes to keep things interesting and propelling forward. Nothing feels forced, nothing put there just for the sake of it. There's a lifeblood of intent and cohesion running through the record. It's an exciting step forward for the band and a memorable addition to their already impressive discography.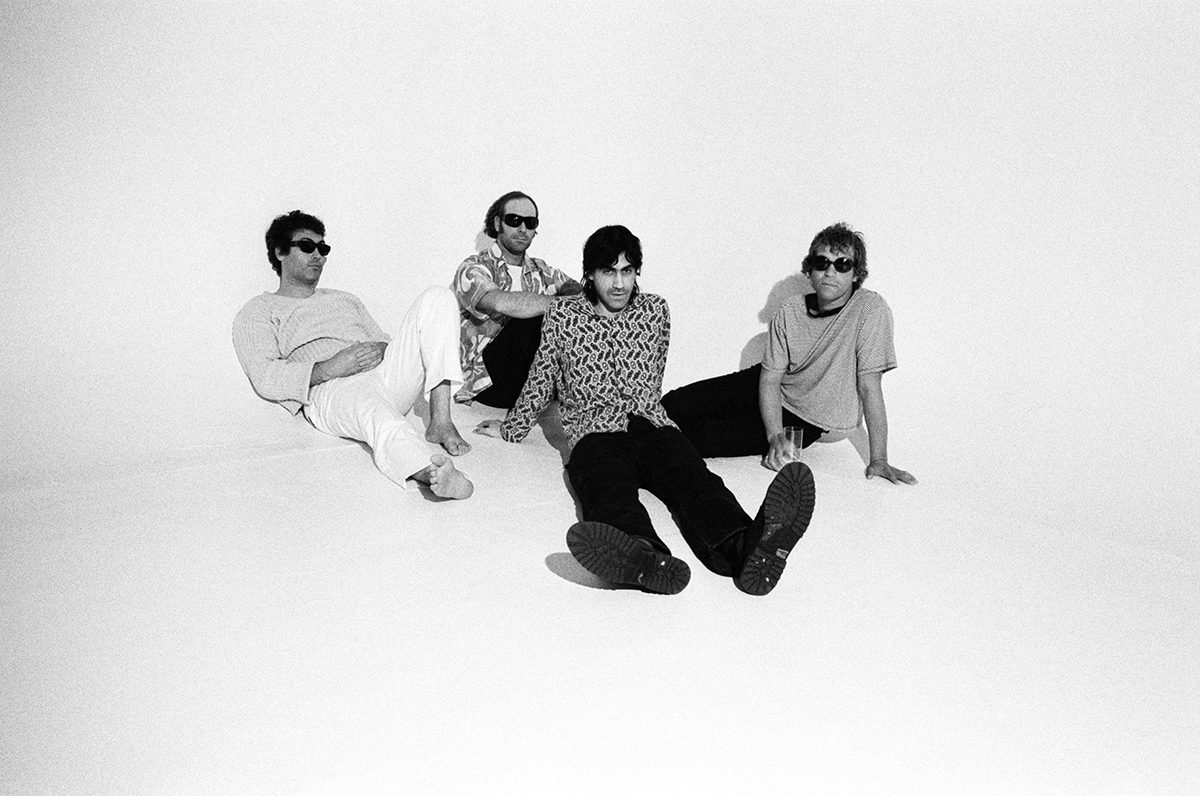 North American tour dates:
10/23 – Crescent Room – Phoenix, AZ
10/24 – Launchpad – Albuquerque, NM
10/26 – Ferris Wheelers Backyard – Dallas, TX
10/31 – Metro Music Hall – Salt Lake City, UT
11/1 – Treefort Music Hall, Boise, ID
11/2 – Revolution Hall – Portland, OR
11/3 – Freakout – Seattle, WA
11/4 – Volcanic Theatre Pub – Bend, OR
11/6 – Goldfield Trading Post – Sacramento, CA
11/7 – Phoenix Theater – Petaluma, CA
11/8 – SLO Brew – San Luis Obispo, CA
11/15 – Lodge Room – Los Angeles, CA
11/16 – Lodge Room – Los Angeles, CA
11/18 – August Hall – San Francisco, CA