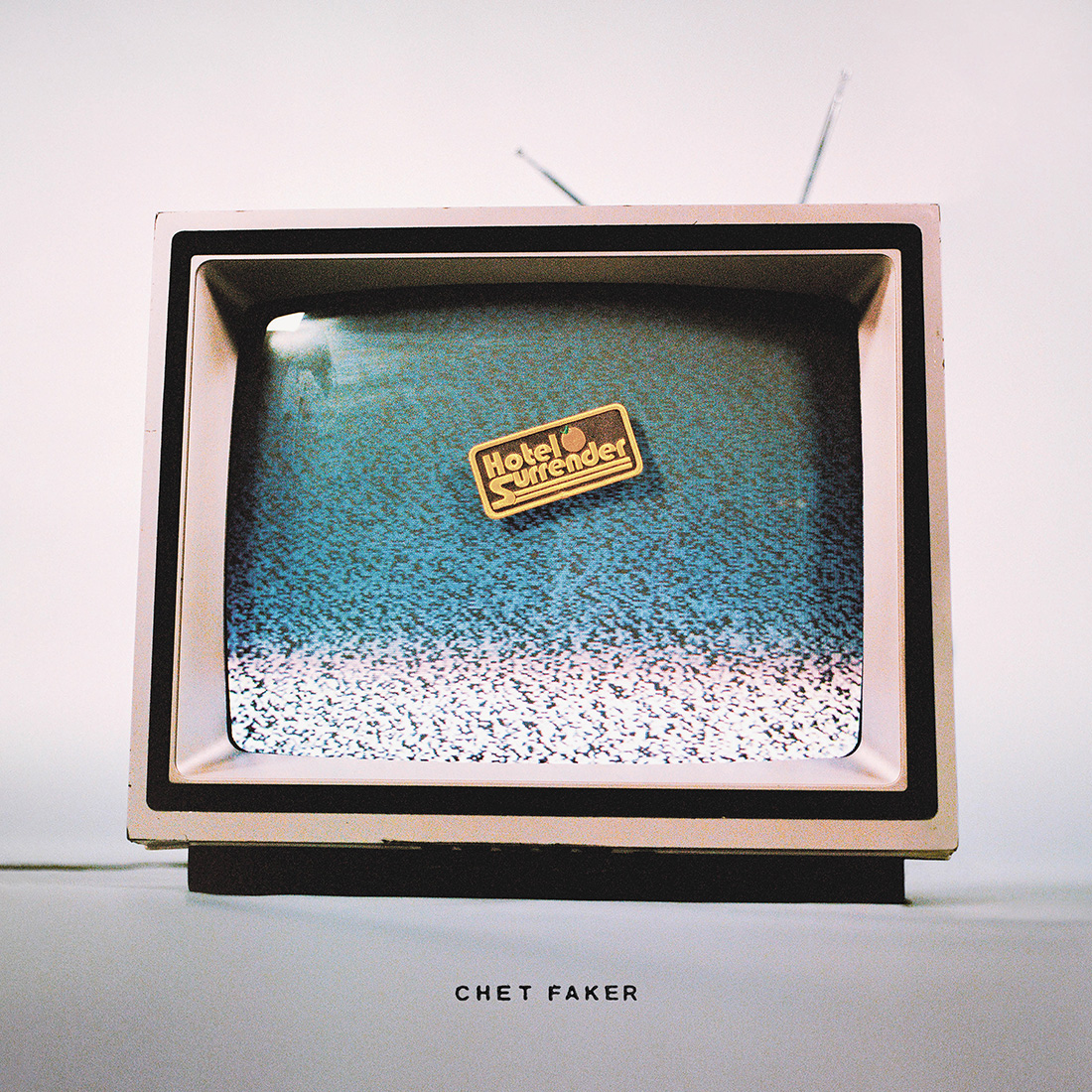 Melbourne-raised artist Nick Murphy aka Chet Faker is back with his LP Hotel Surrender. His first project since 2015, Chet Faker is reestablishing his sound with the fat bass lines and sweet melodies that made him known around the world. The 10-track LP was written, recorded, and produced by Murphy himself with mixing done by Dave Fridmann. Though Chet finished most of the songs during March 2020, he saw the process of completing the project take on a deeper meaning while trying to find happiness during the pandemic. Now with his groovy album set to release and the world ready to jam out, Chet Faker is gearing up to start touring at events such as Austin City Limits 2021 and Primavera Sound 2022 with more on the way.
Hotel Surrender opens with the fantastic track, "Oh Me Oh My." The introductory track starts off with lovely strings arrangement and bass with Chet calmly speaks for a minute about the power of music, "Music does something. Most don't know what it does; just accept it, as the sky is blue." However, he says for other people, especially for himself, it does something to them within their souls that make individuals needing to act out this powerful energy. Once the drums kick in, Chet Faker's swagger steps in completely with the line, "Get out the way, I'm coming through. Pardon me, I feel for you! 'Cause what I say is what I do." A wonderful track with enough funk to back up the catchy chorus in his high pitch delivery, "Oh me oh my. I'll sleep when I die." 
The following track is "Low." Here Chet explores the feelings one has within when things are going through it but doesn't mean you give up and must keep pushing through. He also questions what's the purpose of all this, but also states his opinions shouldn't be taken too seriously. "Look whatever I'm good. Doesn't mean I'm perfect. Still, I got to find purpose, in whatever I've done." The drum pattern carries the songs as Chet's voice echoes as he chats the chorus, "Just because I feel low right now, it doesn't mean all that I've got is running out." It has such a spacey tune mixed with claps that vibrate your soul that you can help but cruise with the vibe as you walk down the street. 
The jam to light up your next session is "Get High." Starting off with jazzy keyboard playing, Chet Faker once again has the confidence to strut in and demand the listener's attention once she speaks, "I wanna get high. I wanna take a break from myself. I wanna live life. I wanna know all about health." He continues to drop nuggets that are relatable to any stoner let alone any human being. All while these lines are back up behind such funky instrumentation. Chet also showcasing his range from delivering the lyrics with bass in his voice yet wonderfully delivers the anthem in a higher frequency, "Get high!"
"Whatever Tomorrow" lets Chet drop his guard and get in touch on his more vulnerable side. The song starts off strong with Chet slowing the pace. He also shows strength in his vocal presence allowing himself to deliver his soft-spoken words with more While it's a nice song that you can zone out, the one gripe is the ending of the song lasts too long. While the track's instrumentation is fading out Chet continues to plead the chorus, "Whatever tomorrow, whatever that means. Whatever tomorrow, forever for me." Appreciating the emotion poured into it, the problem is those are the majority of the lyrics of the entire song so the message is dragged on near the end. It would've been more impactful had the ending been trimmed. While it doesn't ruin the song, it does overstay its welcome a bit. However, there is a remix version titled "Whatever Tomorrow (Soulwax Remix)" available on YouTube that completely transforms the songs into a fun, industrial electronic song that is more lively to vibe with. Highly recommend listening to that version in case the regular version isn't your style.
"Feel Good" is one of the best tracks on the album and certainly something you should be bumping in your speakers this summer. It's a funky jam that makes you want to dance to the beat. And while you're at it, check out the music video for it too. It's fun watching Chet Faker rollerblade down as desert road like to his Chet Faker himself perfectly sums up the song making me a fan even more, "The song is called 'Feel Good.' The song is about feeling good. The video is me feeling good. Anymore talking is just gonna kill the vibe."
The wait was worth it. Chet Faker returns to form on Hotel Surrender. He does an excellent job of balancing fun, lighthearted tunes that make you dance followed by ballads that bring forth thought-provoking questions of self-reflection. Chet Faker wants to make you get down with his jams but once you pay close attention to the words, there's a lot of depth with his songs. That is something powerful that not everyone can pull off. 
Photo Credit: Willy Lukaitis