Frigid January temperatures couldn't keep fans away from the sold-out Suki Waterhouse and Blondshell concert.
Inside, lighting up The Axis Club in blues, pinks, and purples, English model-actress-singer Suki Waterhouse transformed the stage into her very own world — albeit with hundreds of people watching.
Currently, on her Coolest Place in the World Tour the London-based performer, accompanied by her explosive band of drums, bass, and a guitar, spent the majority of the set playing songs from her 2022 EPs, Milk Teeth and I Can't Let Go.
Wearing a sweet smile, Waterhouse's material nevertheless oozed melodrama in varying shades, particularly on tracks including "Moves", "The Devil I Know," and "Neon Signs". Yet, even during her most melancholic numbers, she glided and bounced with hands gracefully waving above her head, teasing the audience with a certain starry-eyed glamour.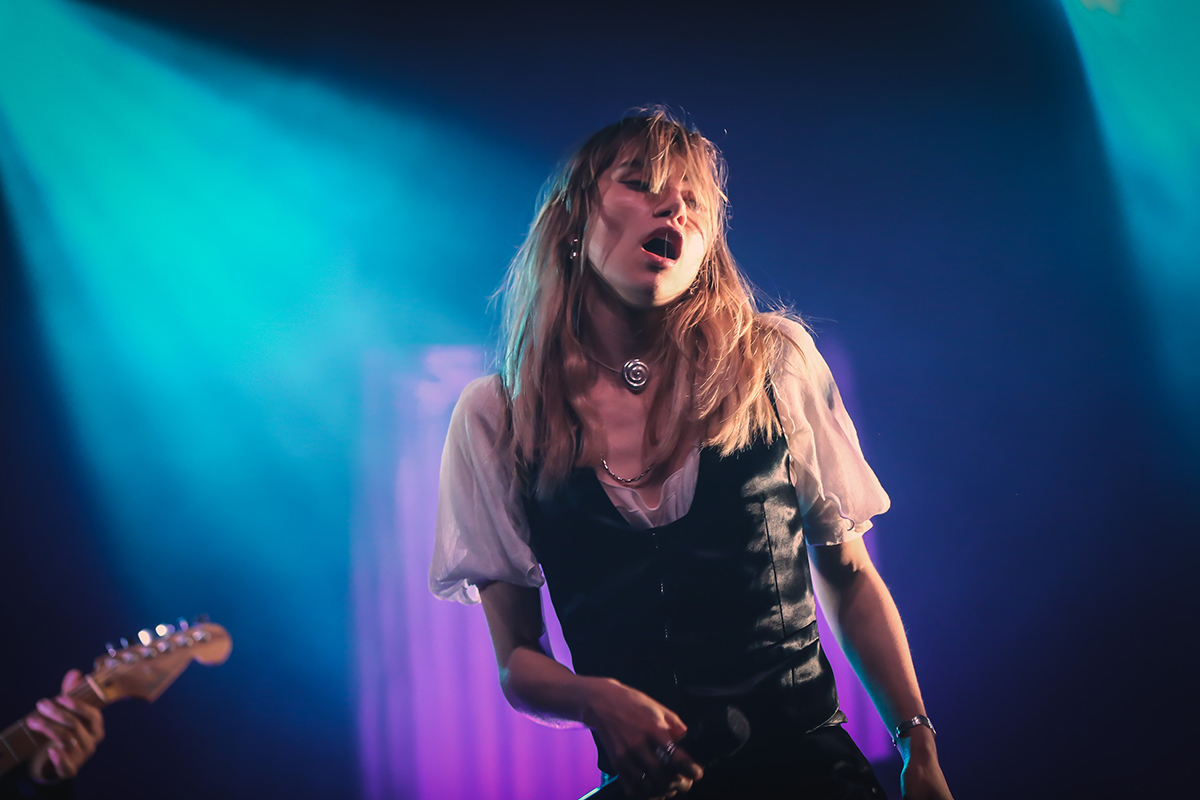 Earlier on, as the night's hyped opening act, Blondshell (Sabrina Teitelbaum) exemplified why she's primed to take on the indie rock world. Having only released a handful of singles, with a soon-to-be-released debut forthcoming, the 20-something brought a powerful and transformative performance to the Toronto audience.
With bleached curls overflowing and a Guns and Roses tee torn and frayed, her presence was reminiscent of the cool girl in high school.  Looks aside, songs such as "Olympus" offered up a glimpse of a Gen Z-er navigating sex and sobriety under the guise of catchy alt-pop music.
In the end, it was a show that proved Suki Waterhouse and Blondshell have the charisma to connect with audiences through their music and striking stage personalities. A winning combination and a bright future ahead for both shining artists.