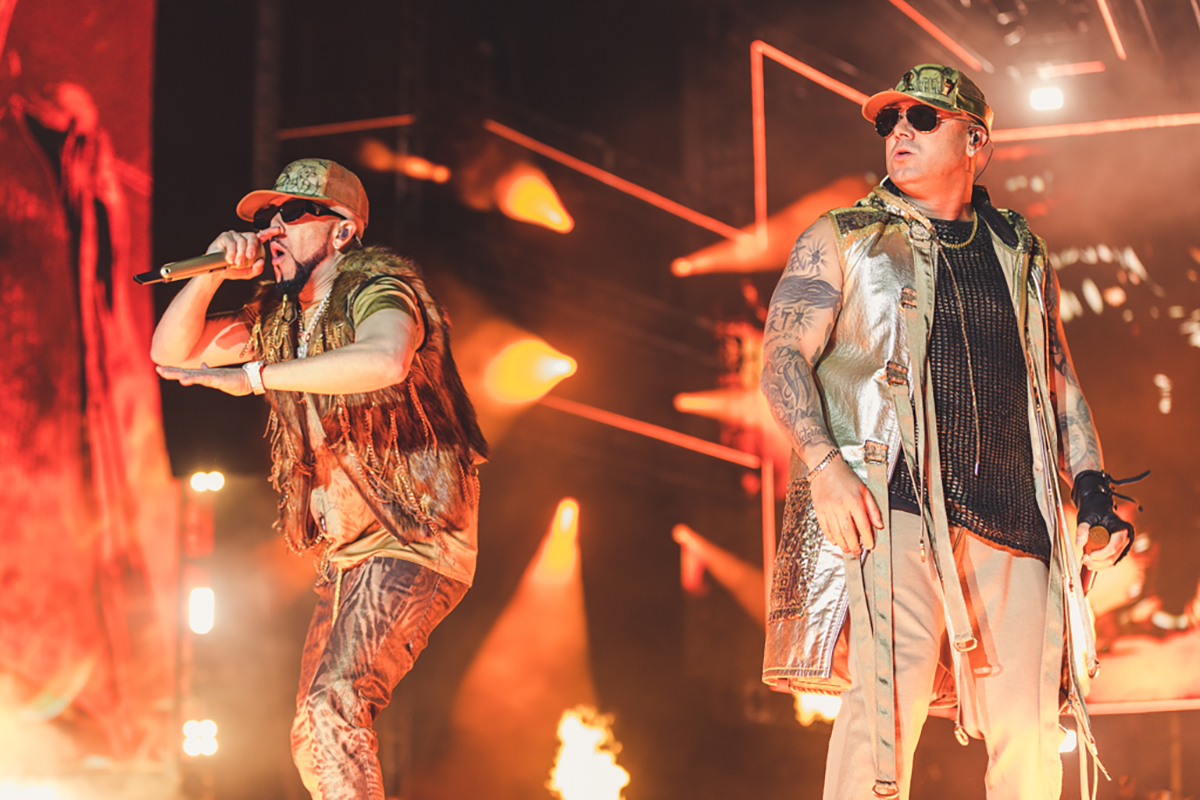 photos by Manny Diaz
With spring now in the rearview mirror and summer heat coming in, the Chicago music festival season is upon us. Debuting last year to critically acclaimed, Sueños Music Festival has become the official kickoff of festival season in the Windy City. Many wonder how the event organizers were going to top last year's sensational experience. Fortunately, they were able to crush it with more interactive features and yet another fantastic lineup.
Right off the bat, fans were excited to see the plethora of artists announced on the lineup. Having a solid mix of music genres across the many different Latino cultures gives everyone a moment to shine. From Reggaeton, Corridos, Pop etc., it was a great way to get a taste of each.
Unfortunately getting inside the event wasn't as smooth as many hoped it would be. Many attendees arrived late and were stuck in entry lineups but once you were things were all smooth sailing. Unless of course, you were trying to get food or drinks, which is a pretty typical issue when it comes to music festivals. Walking through the festival grounds you quickly noticed many fun popups to take photos in, relax or dance your heart away in the safety of the "Girls Only" dance area. There was even a giant Ferris wheel that gave fans a nice view of Downtown and Lake Michigan, especially at sunset.
With beautiful weather being on our side 2 years in a row, we embraced the sun and lakefront breeze to gather for Mexican superstar Junior H. The young Corridos Tumbados singer had the crowd in a frenzy right away. Bangers like "Mente Positiva" and "Como Jordan" made us all sing till our cups were empty. Junior H did run into audio issues with his mic cutting out but was able to play it off by being honest with the crowd.
Another high-profile singer that ran into audio issues was reggaeton legend Ivy Queen. She was visibly upset during her set by the distraction but was able to recover. She overcame the obstacle by putting on a great show like the illustrious artist she is. Ivy Queen hit us with the throwbacks like "Quiero Bailar" and "La Vida Es Así" making me reminisce all those junior high dances.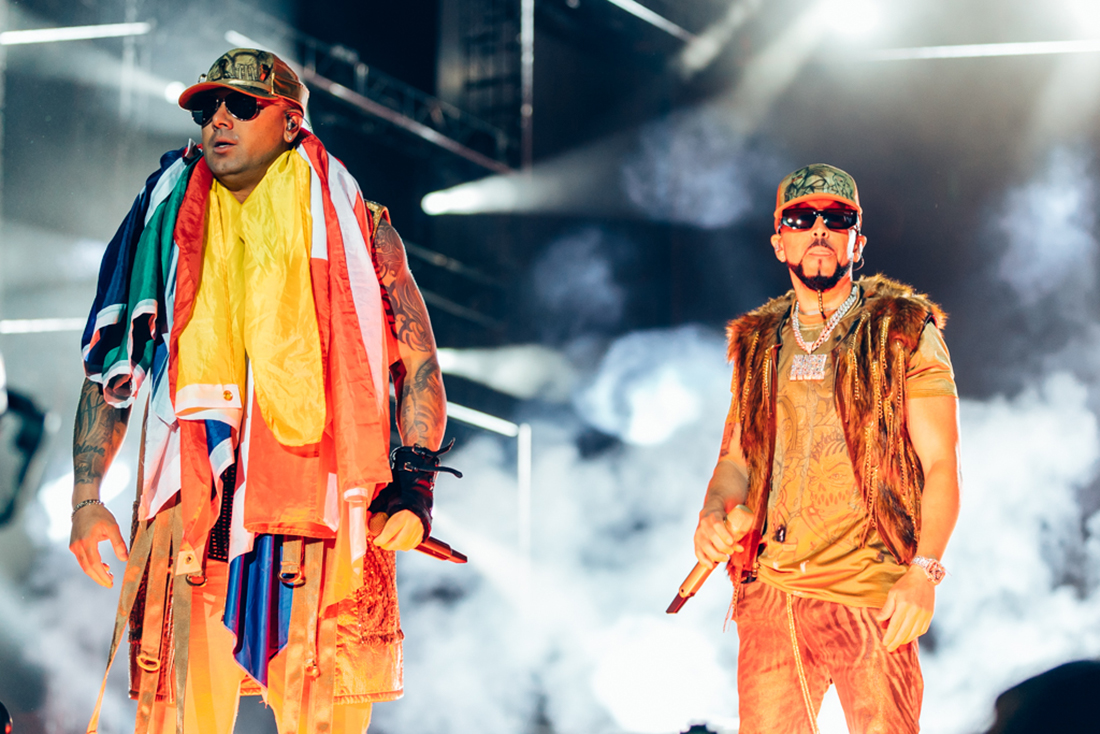 Another artist that had the same nostalgic feel were Wisin Y Yandel – the duo has been rocking shows for over 20 years! In late 2022, the pair announced that 2023 would be their last time touring together. While they haven't specified when exactly their last performance will be, it was a must-see featured act on Sueños lineup. Their impressive catalog has plenty of iconic club tunes like "Rakata," "Me Estás Tentando," and "Mirala Bien".
Myke Towers is another artist that returned for another year of Sueños. He was featured in the seminal promotional video with former Mayor Lori Litefoot. Myke Towers came onstage decked out in Bulls leather jacket with backup dancers dressed in gold, all fitting the championship theme. He did songs off his Easy Money Baby and Lyke Myke albums as well as his verse on Fied's "Jordan IV" adding to the Chicago Bulls love. Speaking of Feid, he was one of the new faces the crowd was excited to see. Throughout the day you saw hundreds of attendees wearing green to match the signature color of the Columbian singer. Green aesthetics covered the stage including a green monster truck. He got the crowd hyped right away with "Castigo" followed by "Otra Vez".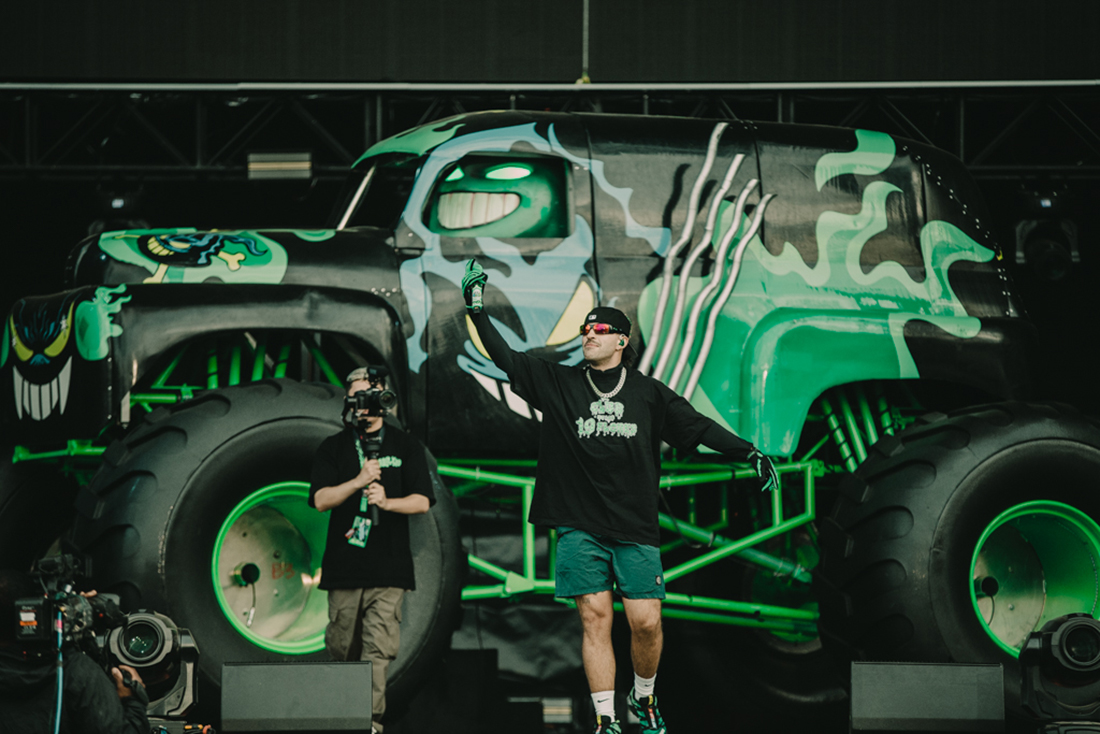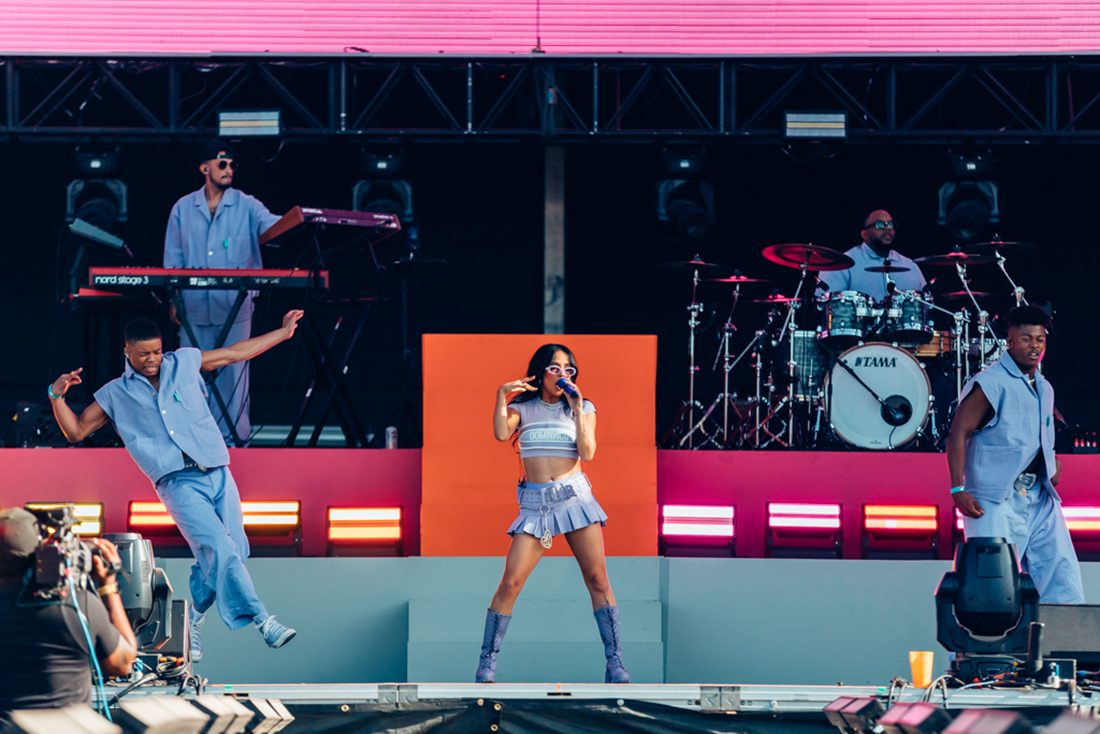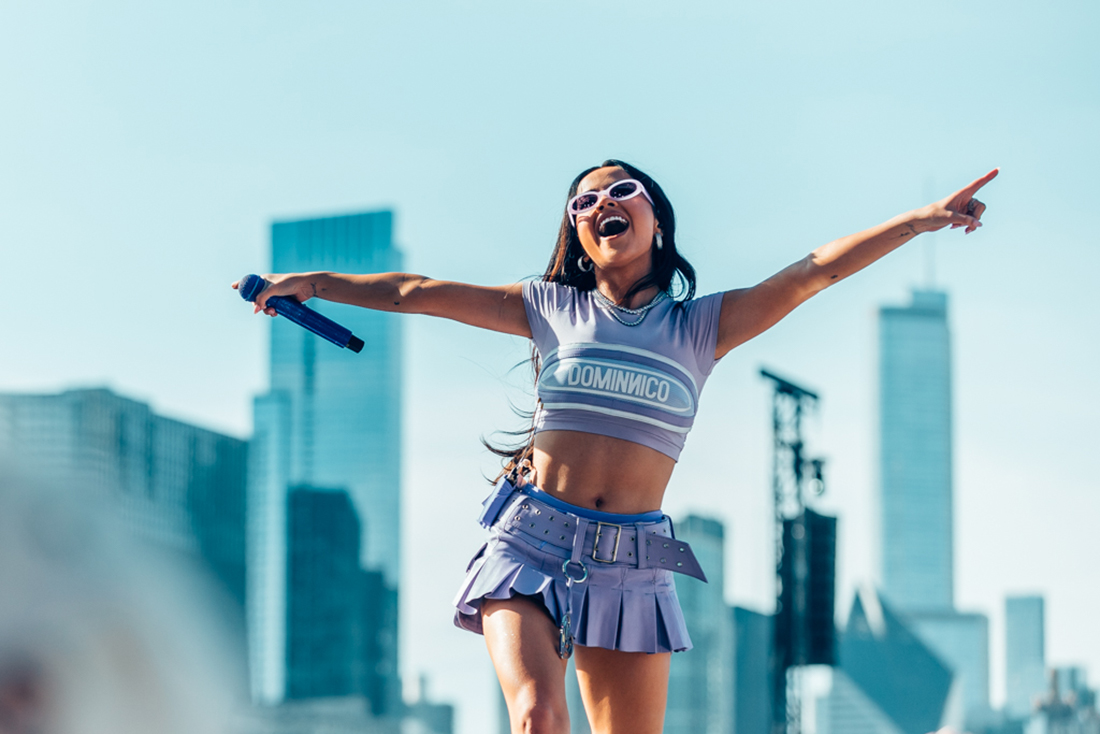 However, the loudest crowd reaction erupted for Becky G. It Felt like the president was in town with how intense security got. For 20 minutes the DJ hyped the crowd up as we swarmed the stage waiting in anticipation for her arrival. When she did arrive, the crowd exploded in thunderous applause. Wearing a matching light purple shirt and skirt, she opened up her set with "Mayores". The crowd was ecstatic by everything, hanging on to each word she sang from "Mamii" to "Sin Pijamas". The pop star created hysteria by the time she performed "Baile Con Mi Ex" yet we were civil enough to keep it fun and dance to it.
Sueños Music Festival is quickly becoming the summer kickoff party to attend in late May. For 2 years in a row, the festival team has knocked it out of the park. While there were a few hiccups that still need to be figured out, this event is showing its determination to continue to grow. It's a great way to experience the variety of Latino culture has to offer in a diverse city like Chicago in one weekend. From great food to have more interactive features to of course some of Latin America's biggest stars. Most importantly it brings a sense of unity amongst Latinos, everyone is welcome to join.