It's safe to say that if you are in the music industry, or like music, you know what SoundCloud is. As a music-focused organization SoundCloud thinks about its community outside of the office walls and works to empower the "world's audio creators with the best tools, services, and resources to build and grow their careers." Last week, Toronto got to see first hand what that really means and needless to say, Toronto was impressed.
SoundCloud Creator Forum, in collaboration with The Remix Project, took over a vacant storefront in Toronto's West End for three days packed with workshops and panels led by industry experts. Attendees spent time learning DJ skills from Chippy Nonstop, shared their sound with fellow creators, and set in on engaging panel discussions focused on building a career in and out of Canada. Among the artists participating in the panel were Just John and Adrian X, 8 Til Faint management, Jessie Reyez' manager Mauricio Ruiz, among many others.
Once the chairs were cleared out the two solid days of learning came to an end with a wild party. The doors to the first half of the evening programming opened at 7 pm but the lineup of wishful guests stretched down the street for most of the night, hoping to see their local fellow artists, promote their music, and mingle with the industry insiders.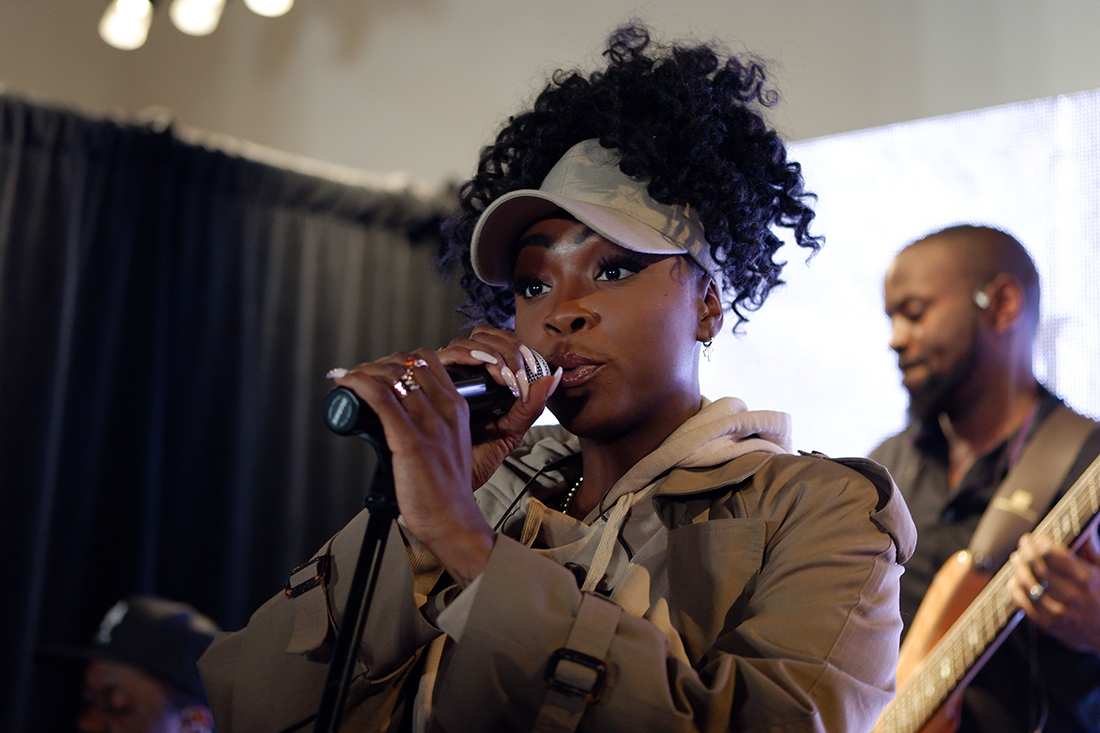 The evening's lineup featured Jayd Ink, Amaal Nuux, TOBi, and a headline performance by Anders. Jayd Ink, a Toronto-born R&B singer-songwriter, was first up. Jayd has been releasing music since 2013 and is known for her well written lyrical stories packaged into silky R&B tracks. Jayd has a wonderfully calm stage presence, completely unaffected by the packed crowd, she worked her way through a variety of her original tracks like "So many ways" and "Privately."  Next up was Amaal Nuux, Somali-Canadian R&B artist, one of ten children raised in a conservative Muslim household, she was a late bloomer when it comes to music but today Amaal is signed to Universal Music Canada/Public Records (think: The Weeknd, Shawn Mendes, etc). Amaal has an engaged and established following, some of them were here to sing along.
After a brief break, hosted by DJ Rosegold, TOBi took the stage. The Nigerian-Canadian rapper and singer is frequently spotted at various events around the city. TOBi has a unique voice and a hard-to-miss look topped with a signature fedora. In his own words, TOBi is "a child of African American music, Yoruba culture, Western education, and Eastern philosophy," he told Ones to Watch. The man is also very at home on stage, at one point the room got so loud TOBi stopped all music and raised his arm in the air, demanding quiet and respect from the room before proceeding into "Ride" (originally produced with Clayjay).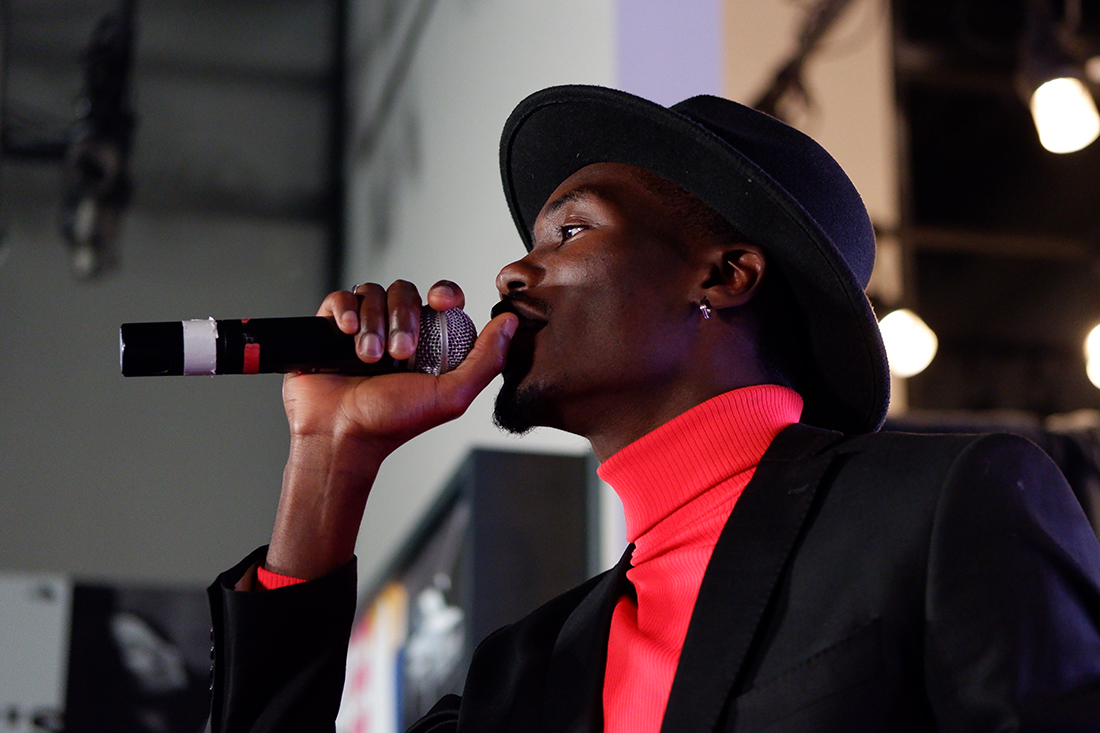 Closing out the night was Anders and at this point the room was hot, briefly out of beer, and packed to the brim. With tracks like "Bad Habits" and "Bad Guy" Anders created a cult following around his music. Back in 2018, Noisey called him an artist who is "secretly ahead of Toronto's R&B world" but I would argue that Anders is a Toronto signature sound. Influenced by the likes of Drake, coming up at the same time as Majid Jordan, Anders is at home, making the music for the Six. This was the crowd at their most comfortable and most wild, cheering, singing along, throwing their hands up in the air, trying to sneak into the green room to shrug shoulders with the performers.
After 11 pm the room turned over for a late-night set with Undisposable taking the city into the morning light.
Having never attended a SoundCloud showcase I wasn't sure what to expect but what I got was undoubtedly a pleasant surprise. What was truly special, however, is seeing the local music community come together in one room for a night of messy shenanigans, supporting and learning from one another.