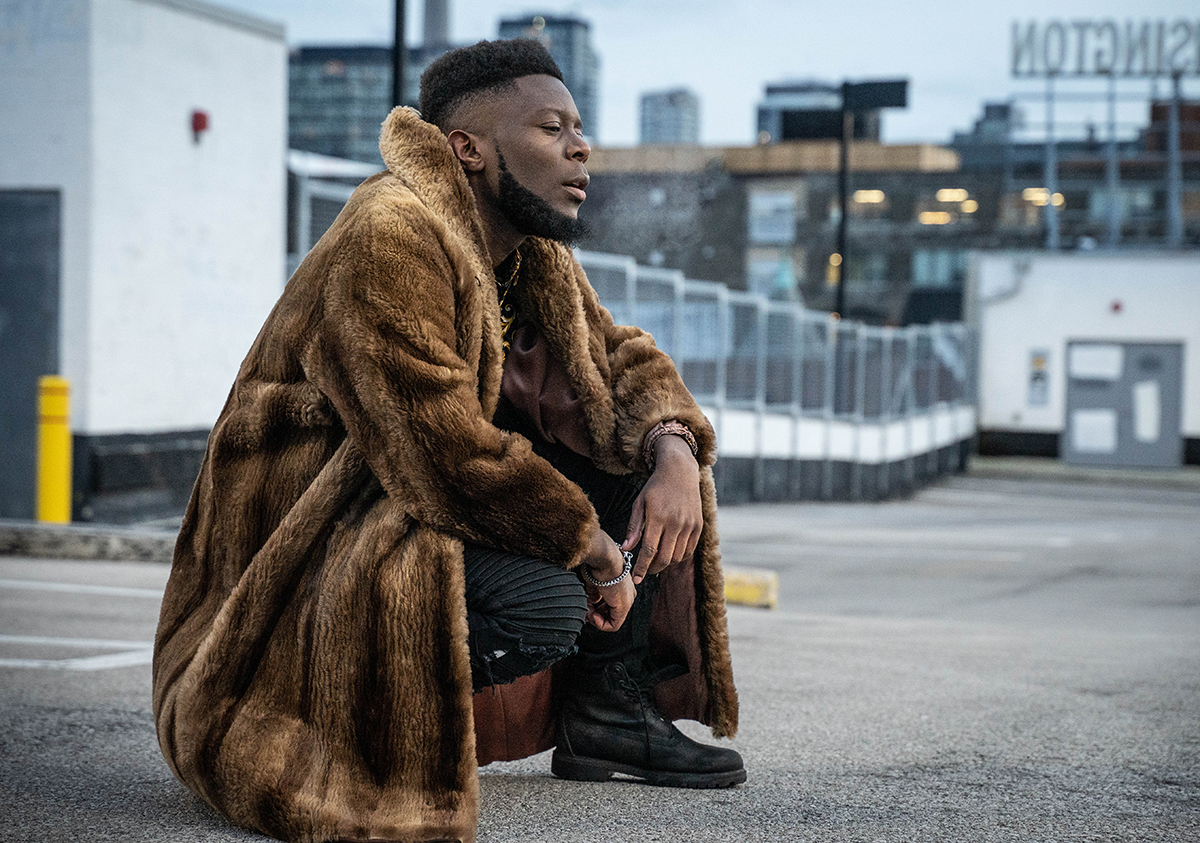 "I love music. I'm not going anywhere."
The fact that Lexxicon loves music was obvious from the start. I mean, all musicians love music, in their own way, but Lexxicon is one of those people who lives and breathes music – "it might be an obsession," he pondered over his salad when reflecting on how much time he spends doing music-related things daily.
Lexxicon, a Toronto-based dancehall/hip-hop artist, walks his own lane merging sounds of the Caribbean with R&B harmonies and UK grime power rhymes. Today Toronto is his home, but Lexxicon's roots are in Jamaica. Since leaving the 'home of the all right,' he lived in Birmingham, UK and New York City. Growing up in such different places had an influence on his likes and these influences are naturally noticeable in the music. His vision is to push the boundaries of hip-hop by blurring genre lines and adding his Jamaican flavor into the mix.
As a child, Lexxicon wasn't "into any of that music stuff," he once shared with Art Pays Me, but he found his artistic footing in church and high school musical theatre. A few years ago he had a lightning moment and the concept of becoming an artist became as real as it can get. He took a songwriting workshop at Ryerson University, dove into the songwriting literature, joined the city's talent incubators, R.I.S.E Edutainment and UrbanArts – B.M.M., and volunteered with the likes of Sandbox Studios, Manifesto, and FACTOR Canada. The first EP dropped in 2017, the first full record, Bashment Reggaeton, dropped in 2019, and this January, Lexxicon self-released his latest work of art: Bashment Trap House.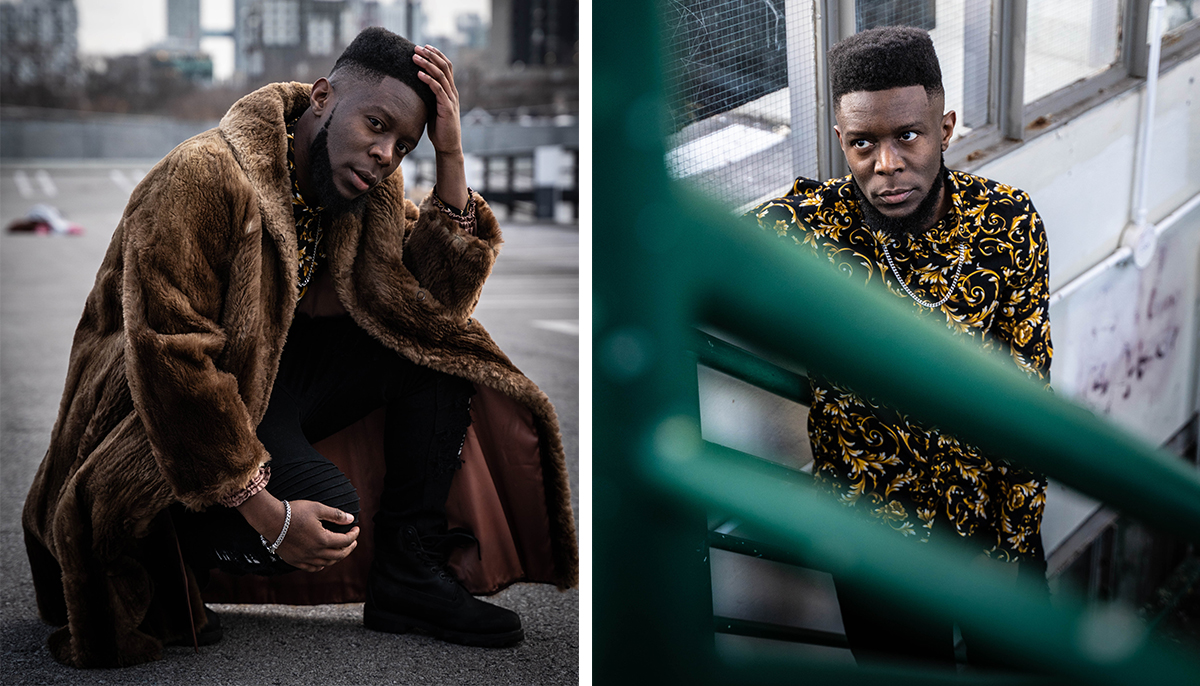 Just about a month post-release date Lexxicon shared that he feels good about the album. Like most creative people there was some initial hesitation early on but Bashment Trap House, to quote Exclaim!, is one of the most "anticipated Canadian albums of 2020." The album shows different sides of the artist that were not as obvious before, and lyrically there is a little something for everyone. It starts really powerful with "Di Don Don" a fairly grimy track, and ends with the hard-hitting "Booyaka Booyaka." The songs in the middle hit a few sad notes, particularly around "Lonely" and "I Pray," but the journey is carefully curated by the artist: "I always arrange the tracklist very specifically. It was supposed to be real close," he draws an invisible line with his hand: up, down, and back up, commenting that he wanted to get serious in the middle and end with a "boom," on a high note. All songs, however, give a consistent nod to the underrated dancehall genre.
Lexxicon does have favorite's on the record: "I'd say my top three are "Di Don Don," "Lonely," and the last one, "Booyaka Booyaka" 'cause I can get hyped to that one. But I also love "Superstar,"" he laughed.
Naturally, the first music video is for the first track on the album, "Di Don Don," and today we are going to premiere that official music video!
Filmed by Chris Prince in Toronto's Kensington Market, with the scoping view on the city skyline, "this music video is one where [Lexxicon] felt the most powerful, confident, and in control," he shared. "It's a reflection of the confidence that I've only recently developed in my artistic journey… I wanted to have something with a bit of an edge, something that said I'm serious and I'm not playing any games. I want people to know I'm here and I'm just getting started." Check it out: 
One of the most popular tracks on the record is "Lonely," a very personal song about Lexxicon's struggle with Crohn's disease. The time he "felt extremely alone was the inspiration for this song," he admitted, "I just hope putting my feelings to music can help someone going through a similar situation." I asked him if he ever feels vulnerable or exposed, sharing such personal experiences: "Not when I'm performing but before I put it out yes … after I finished writing and was like, Oh, I guess we're actually gonna do this." These vulnerable moments make him more relatable because people can identify with the feelings or have similar health issues: "Oh! Oh true, it's not just me," he drew back in his seat imitating his reaction to that kind of feedback.
Bashment Trap House took 10 months to make and overlapped with the previous album. The most challenging aspect of this record was finding a dancehall producer in the city that primarily makes hip-hop and R&B. After an extensive search, Lexxicon found a dancehall producer from Edmonton at a Beat Battle event and sealed that deal by the end of the week. The record production process is a collaborative effort between engineers, producers, and featured artists, all working under Lexxicon's creative direction. His ongoing involvement in the Caribbean community and obsessive passion for music carves a winding network of friends and collaborators he keeps careful tabs on, always thinking about who would the right fit for a particular feature. The artists featured on this record were not necessarily a good fit for Bashment Reggaeton, for example, but are a perfect fit for Bashment Trap House now.
In conversation it became very obvious that Lexxicon has a clear creative vision for his music and will not stop until the sound feels just right. He has a list of potential collaborators, a wishlist of global features (Sean Paul, Haviah Mighty, Spice, Vibes Cartel…), and a shortlist of music labels. His hustler approach is in many ways an outcome of the local music industry because when it comes to genres he plays, it's pretty non-inclusive in terms of support:
"The artists definitely exist and I've been seeing more and more of them over the years, but we don't necessarily have the support from whether it be booking agents or publicists, or even the labels – all the people that make everything work actually encouraging this kind of music with actual support," he continued, "whether that's opportunities or financial support, even with some of the grants I feel like if my sound is slightly different, I have more chances of getting some of them." But the global sound of dancehall as a genre is incredibly under-appreciated and under-supported: "I feel like sometimes [they] don't treat it seriously as if it's a serious or viable genre, like Toronto has such a huge Caribbean market! Something needs to change."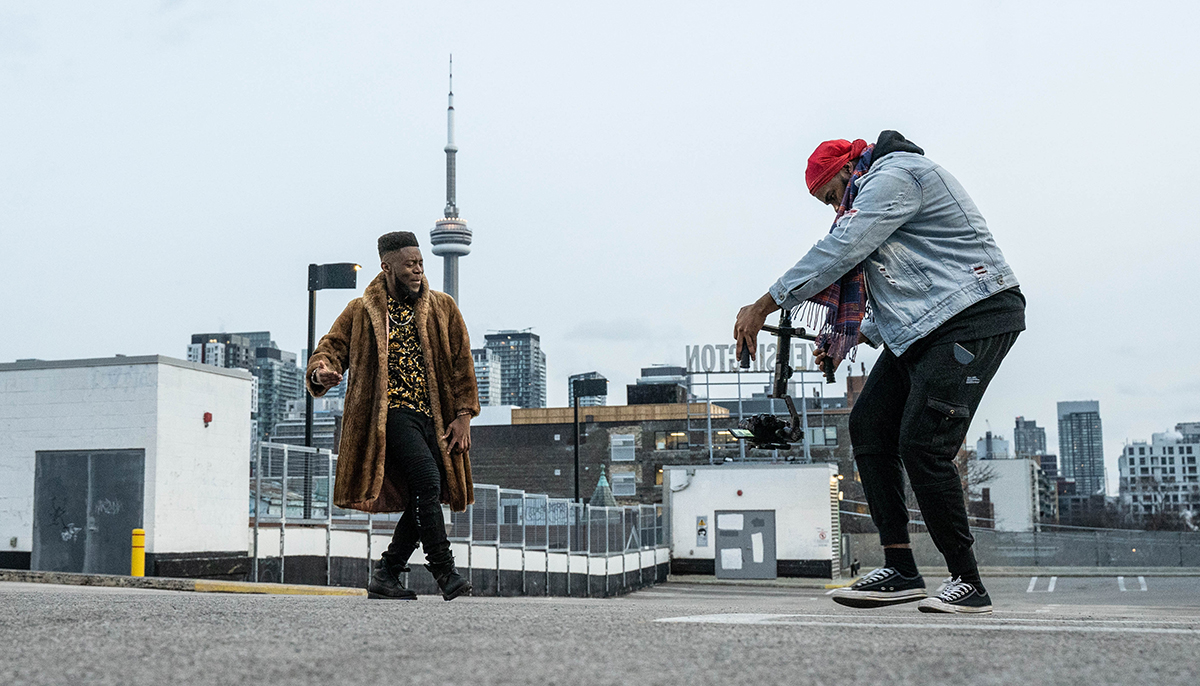 Lexxicon is on a mission to not only solidify himself as a strong artist but help build the foundation for the Caribbean music in the city by offering artists a place in AfroWaveTO – a showcase he founded that advocates for dancehall, afrobeats, and reggaeton representation in the local music scene. The goal is to create opportunities, get funding, and grow into an organization that can foster these under-represented genres:
"Whether that's including a live performance workshop or educational workshop on music industry stuff. I feel like those artists don't necessarily know a lot of the actual nitty-gritty stuff. For a lot of them they're just starting out and may not understand the different elements of a live performance. And of course, no one's going to teach them anything. So having that bridge is important in order to help those artists develop further, so it's easier for the other people [later] to accept that it's okay to take a chance on [these genres]."
AfroWave fills a gap in the city's music landscape and that's becoming increasingly visible by an overwhelming amount of submissions he gets: "I still haven't even gone through the initial list that I had, much less the submissions and the new people," he admits. The showcases are carefully planned and diligently organized, ensuring all artists know what time they go on and what's required of them, "I don't like doing things that are not organized," he laughed, "I just don't."
This is the year Lexxicon plans to push himself by releasing two records, the next one is inspired by new wave Sean Paul and is already in the early works. He hopes that the city learns to embrace dancehall on a bigger scale: "it's going to happen," he emphasized, "you should be a part of the good side of history because it's coming whether you like it or not," he chuckled. And for all of those trying to come up Lexxicon has one thought: "if you don't start then you don't finish," he laughed requesting the quote, clarifying that there really is no time like right now to start building your creative foundation.
Photo credit: Golden b0y