Somos DreamGlow was a momentous event for the city. With performances from Tokimonsta and Big Gigantic, the city was sure to turn out by the hundreds. In their own words, "SOMOS DREAMGLOW is the big, bright, beautiful festival that celebrates the brilliance of Albuquerque, and brings us all together for a big night of music, art, and community".
Somos Albuquerque, a phrase that not only reflects the culture of the city but signifies the profound unity of its people, a deep-seated tradition of coming together. As an all-ages event, it seemed like the entire city came out to celebrate. From face paint and rhinestone tattoos to Hawaiian shirts and leis, the people certainly turned out dressed for the occasion. 
It has been two years since the last Somos event and after such a tumultuous hiatus, the city was ready for a night of music, dance, and release. Nestled behind the Anderson Abruzzo Albuquerque International Balloon Museum, a crowd gathers before a stage in anticipation. Two hot-air balloons stationed on the fringe, brightening the grassy festival grounds with each sporadic blast. Hannah Wants, one of the openers, plays to a swelling mass of limbs and pool floaties. Deep tropical house emanates through the pavilion – wishing for cooler days. It's a warm May afternoon and the growing crowd purrs with excitement.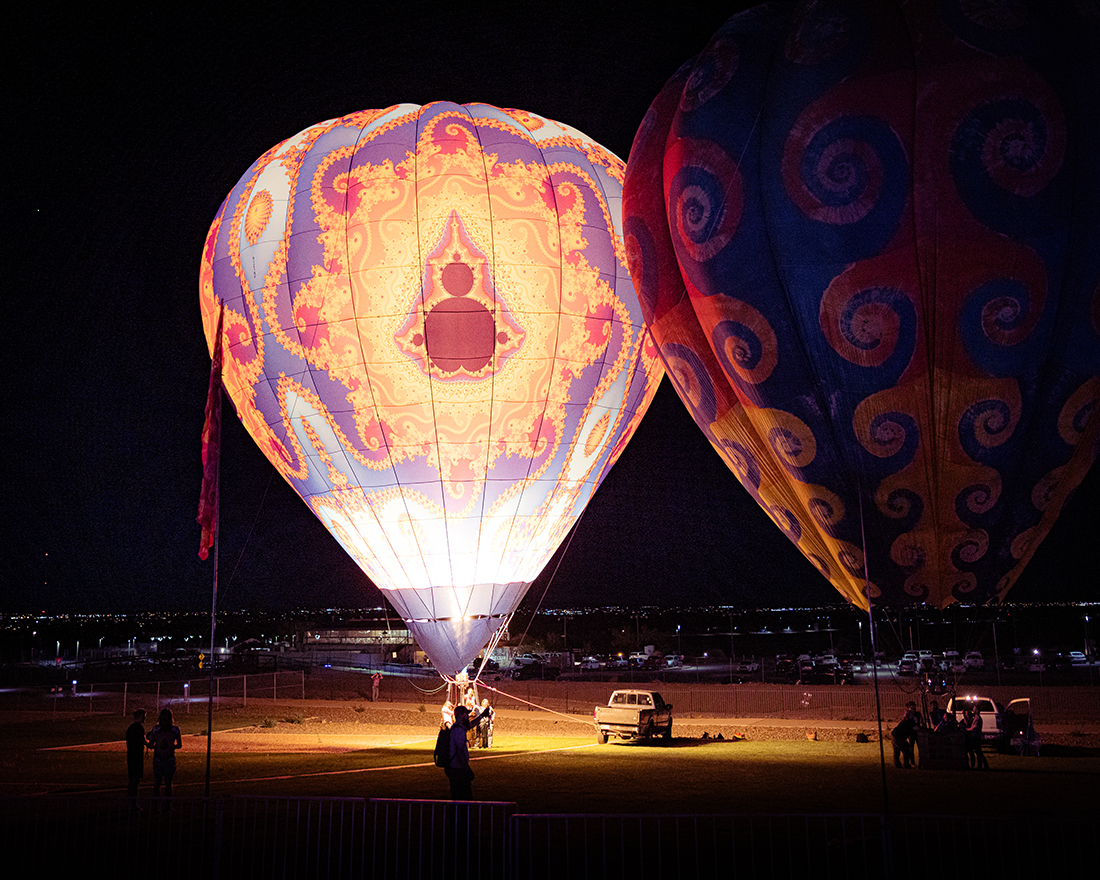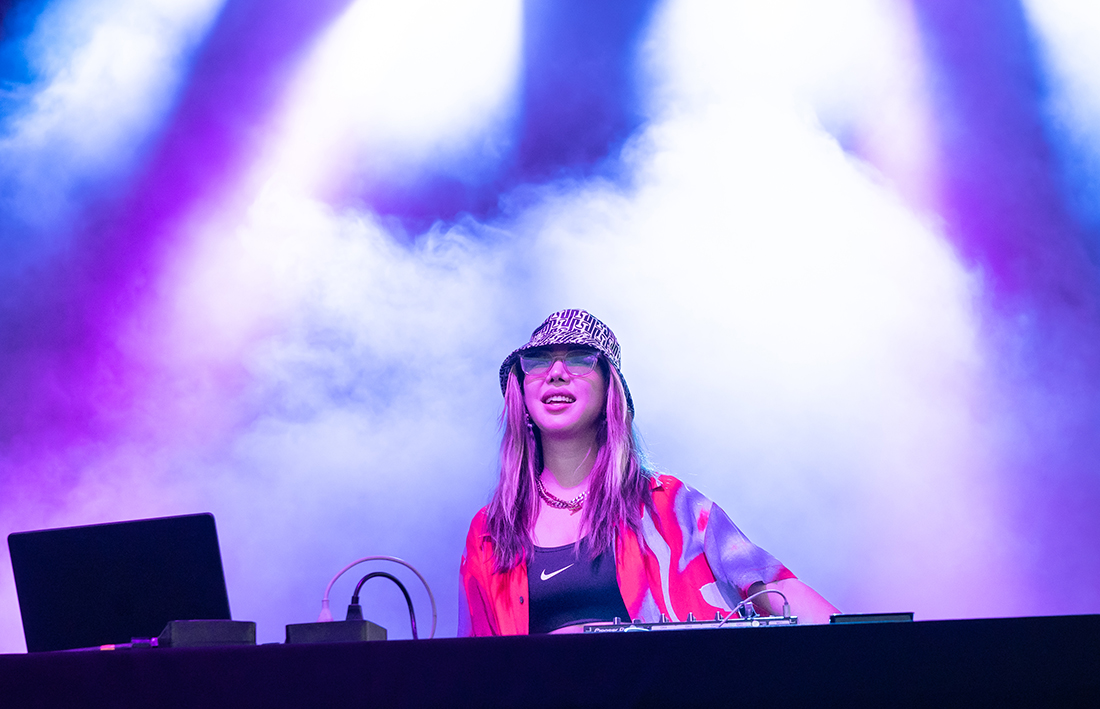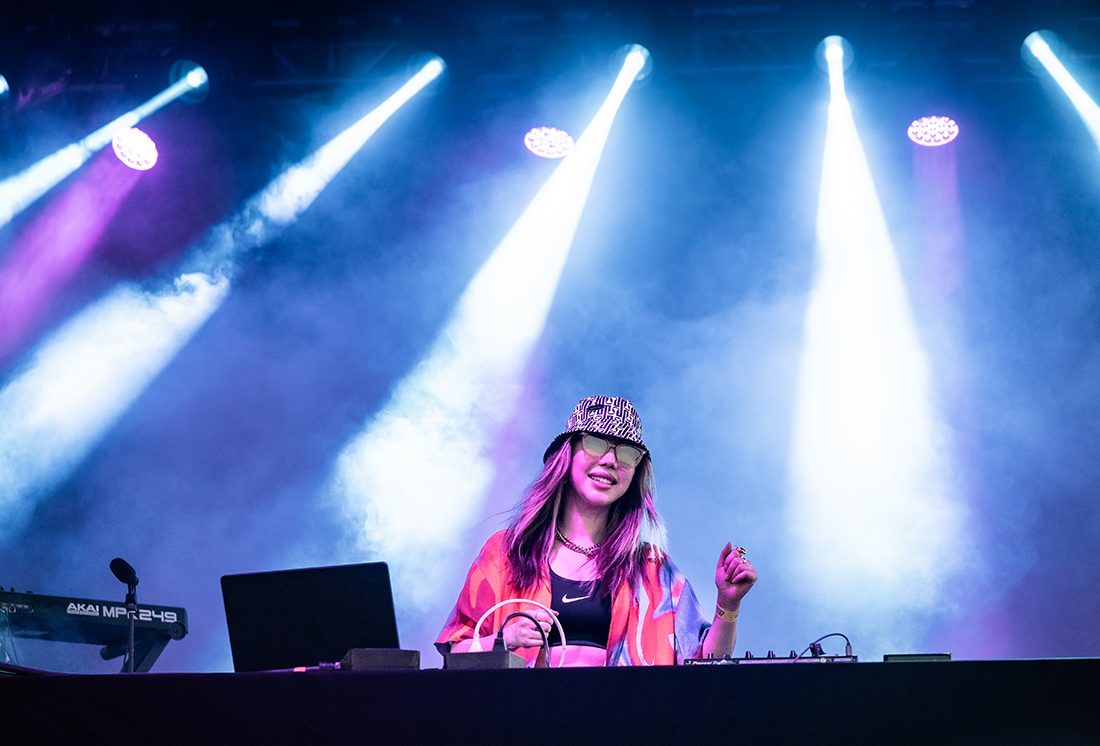 Tokimonsta's set came with much anticipation. More attendees trickle in as her set kicks off and sends the crowd into a frenzy. Her new track, "loved by U," was electric, catalyzing a dynamic response from the concertgoers. As the sun began to set over an unforgettable performance, Toki expressed her love for the state and its people. Stepping down into the pit, posing for pictures with attendees, and chatting with her beloved fans, the intimacy was unparalleled to most. With much reluctance, the crowd bid farewell to "our queen," chanted by many goers as the last song came to a conclusion. 
Big Gigantic was pivotal. The bass was thunderous, and the saxophone was angelic yet assertive. Transparent beachballs float atop the throng, flying into the air with each swift sipe of an arm. "Good times roll", thrusts the listeners into mania. The glitchy aesthetic of Griz seamlessly sprinkled throughout, the verve was palpable. As their set neared an end, they took a moment to thank the patrons, reminding us how important it is to stay united.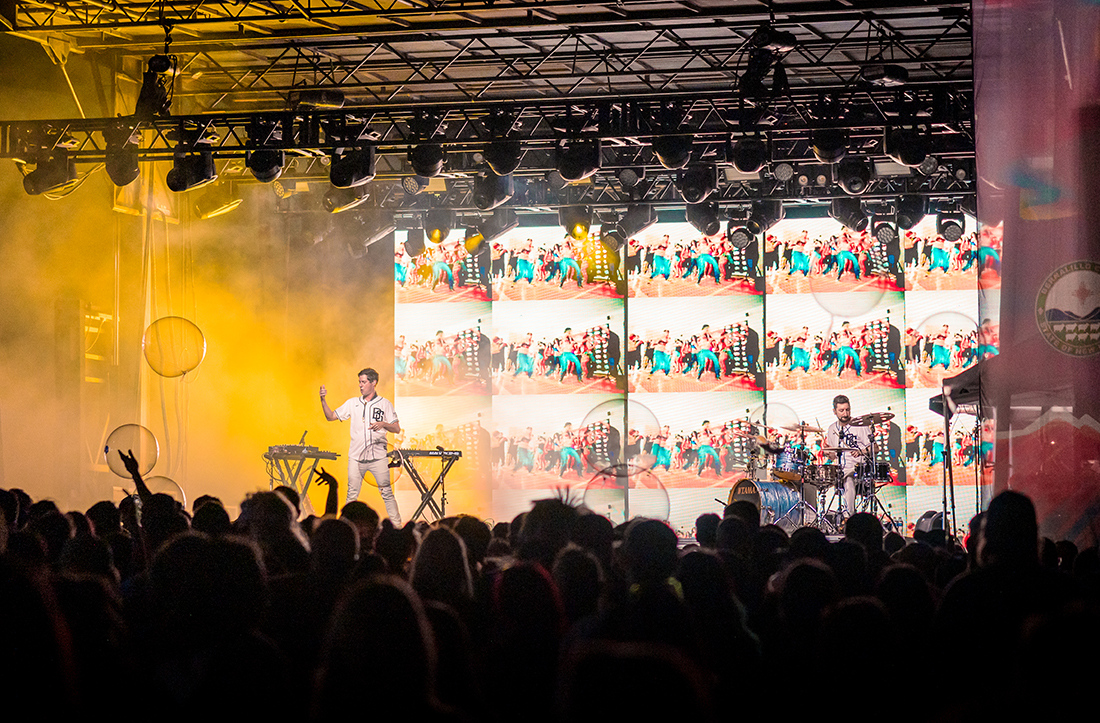 Dreamglow marked the end of an epic ten-day celebration of Art, expression, and the city of Albuquerque. SOMOS Albuquerque served as a crucial opportunity to celebrate not only the city, but those who make it what we know and love today. Truly a night made of memories, till next year.