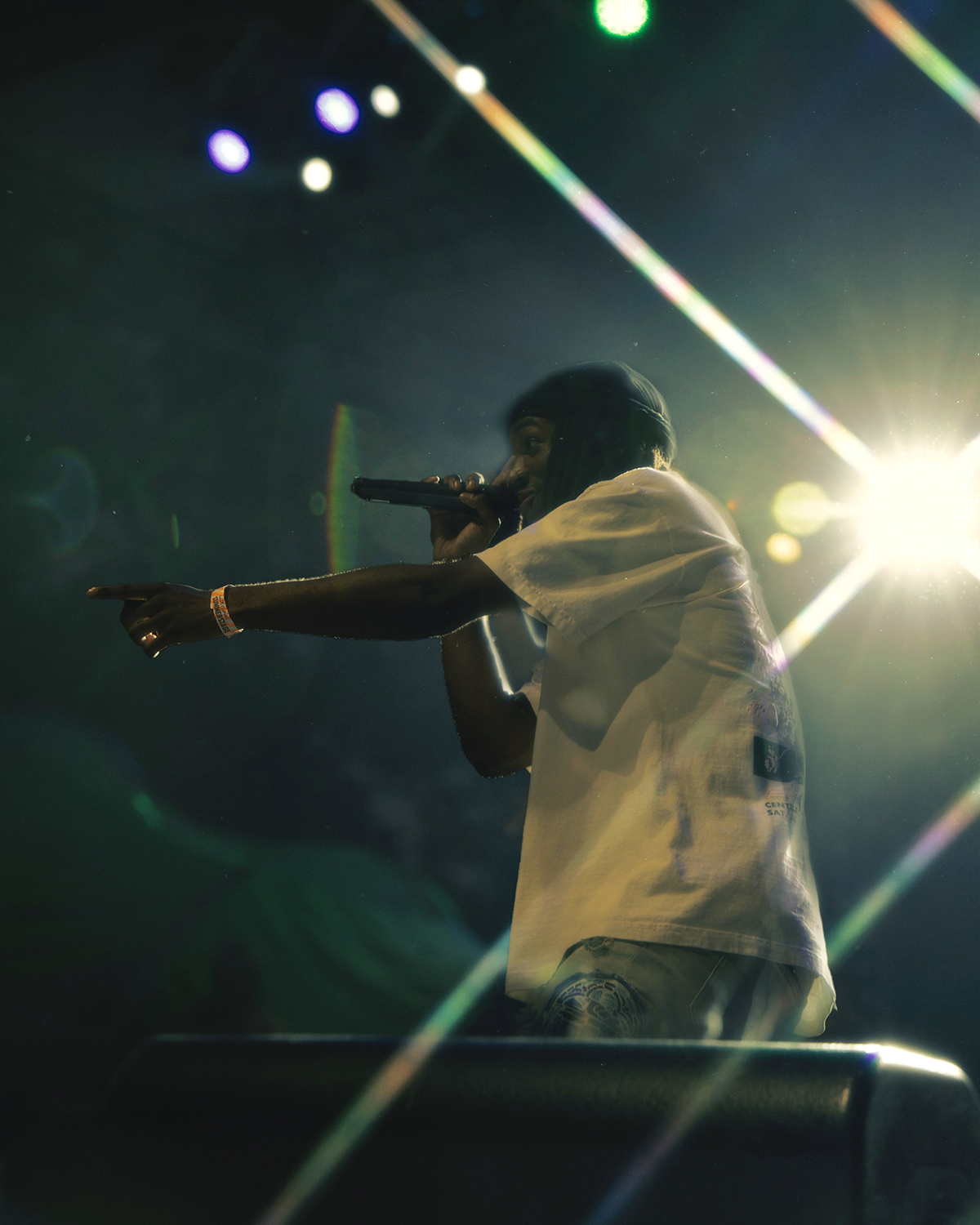 photos by Mateo Wilches
"This shit is free!!"
It's easy to understand why Saba said it over and over throughout the night. It really is hard to believe that such an incredible show in such an expensive city is free of charge—but that's SummerStage.
theMIND kicked off the night with a bang playing upbeat songs that had the crowd going from the start. His set was followed by Eryn Allen Kane, who brought super personable energy and dazzling vocals. 
Saba (real name Tahj Malik Chandler) headlined the show, starting off the set with "Stoney". His energy was uplifting and fun, but his lyrics are impactful. Saba made sure to shout out the Chicago natives in the crowd, of which there was an impressive amount. He also kept it real and took time to acknowledge that he felt amazing being on stage, but strange because he has lost so many people that he wished could be in attendance. He also divulged to the crowd that performing with a drummer was something pretty new for him, but it worked seamlessly.
Saba is a genius when it comes to visuals, much like his music, they were lowkey but captivating. A video of an empty kitchen or a deserted sidewalk doesn't sound like much, but the lighting and the mood created a sense of slightly altered reality, and it was the perfect background for his performance. 
The biggest twist of the night was when Saba performed "Still" from his most recent album, Few Good Things, which was released in February this year. The crowd went wild when he was joined on stage by Smino in the flesh to perform his verse. Saba and Smino are two-thirds of Ghetto Sage – a group that they formed with Chicago native, NoName. 
The trio was incredibly cohesive, creating the perfect balance of the upbeat and relaxing, lighthearted and emotional atmosphere. It was a perfect July night in Central Park, and yes, it was free!