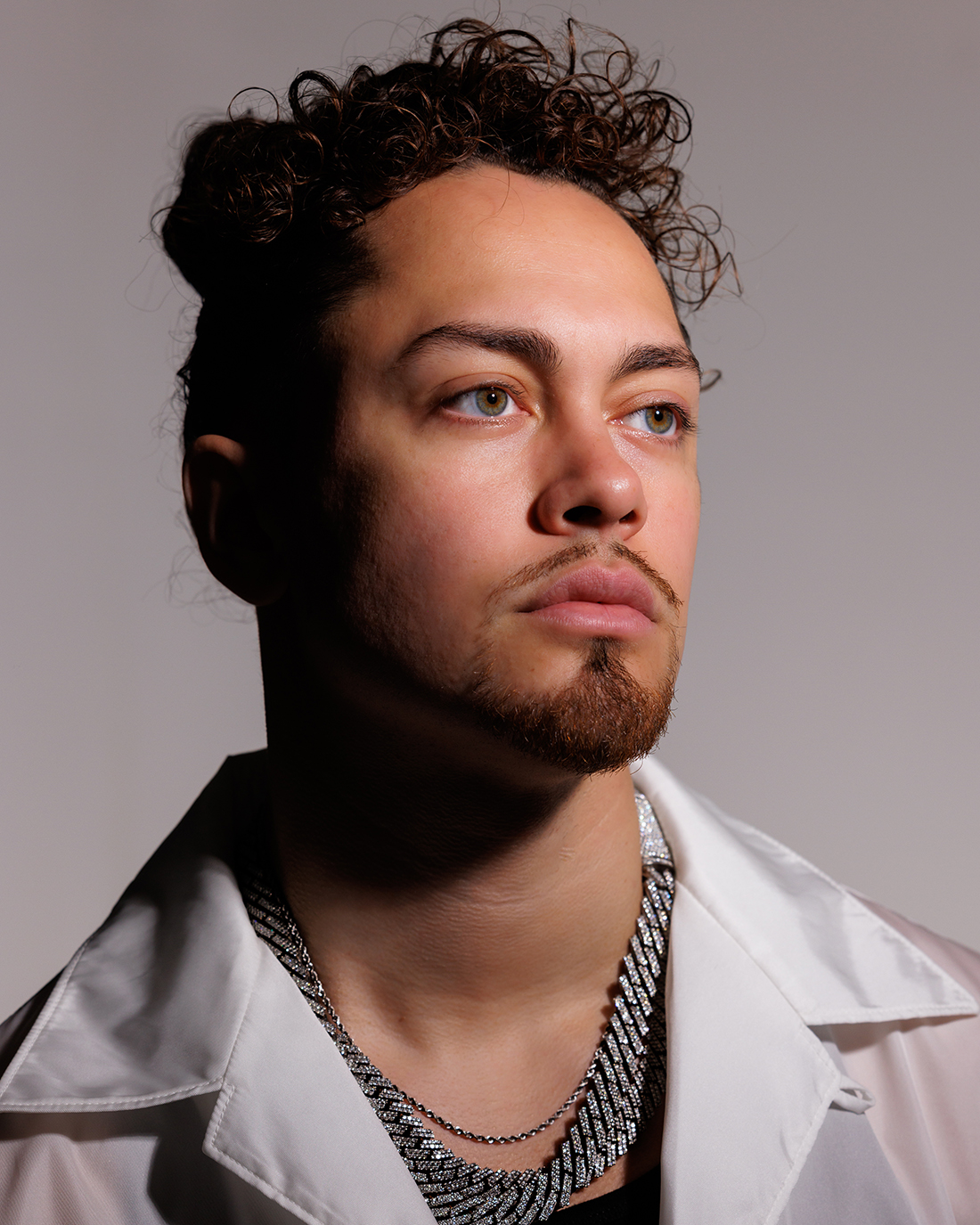 You may know Acraze (real name Charlie Duncker) from your party circuit but you might also know him from the incredibly viral track "Do It To It". It is an incredible catch track that blew up like wildfire on TikTok. But Charlie Duncker is much more than a "TikTok DJ," this 27 years-old has been grinding on the DJ scene for years, working on his skills and reputation, collaborating with other producers, and creating solo tracks. Acraze finally really cemented his impact on the scene when he signed with Capitol Records in partnership with Thrive Music. "Do It To It" went from being the Song of the Summer to becoming 2021's Song of the Year and his much-anticipated follow-up "Believe" is trending in the same direction.
Acraze just completed his first-ever European tour playing shows on massive stages like Ibiza, Tomorrowland, and Ultra Europe among many others. Up next for Charlie Duncker is two performances aboard Groove Cruise Cabo, we briefly caught up with Acraze in anticipation of the festival, and here's what he had to share.
Kateryna Topol: Hello Charlie, how is your week going? 
Acraze: Hi! It's been great, just busy! I've been in Mexico and Brazil getting some press done.
KT: You've just recently completed your first-ever European tour, how did it go? 
A: It was wild! I did 65+ shows in three months, so sleep was non-existent, haha, but I enjoyed every second of it. 
KT: Any funny stories or interesting takeaways from this tour? 
A: I had 3 weekends where I was doing 2 shows a day. Basically, I'd play a set during the day, then take a jet to the next country, bring my full luggage to the stage, and then catch another flight to the next country. My suitcase has traveled to more countries and shows than my manager, haha 
KT: Wow that is nuts! Ok, let's briefly talk about "Do It To It" – this track blew up like wildfire – were you surprised? 
A: For sure! I never expected it to be this big. You release a song and hope for it to be successful, but I never imagined it to be this massive. 
KT: How much of the success of this song would you attribute to TikTok? 
A: TikTok was definitely beneficial in taking the track to the next level. I was hesitant at first because I didn't want to become a "TikTok DJ," but then realized how many new fans discovered me on the platform, and now they all come out to my shows. 
KT: You've been grinding the DJ circuit across America long before "Do It To It" – how did you get into music? 
A: I first got into music back in 2016 after I went to my first EDM festival. I was taken away by the music and all I could think about was how I was going to get on that stage. 
KT: What was the journey to success like for you?
A: Before my big break, I worked hard for years and never gave up on myself, no matter what others thought of my music. It just takes your own self-belief, consistency, and dedication to your work, as well as a solid team who motivates you to move outside of your comfort zone.
KT: Your latest single "Believe" is also out now – congratulations it's a super fun track, what was the process of creating it like? 
A: Thank you! I've always wanted to work with Goodboys so I sent them a message asking if they'd like to make something happen. The process was super smooth once they sent over a simple idea and I got to work on it. After a few months, I sent it back and they loved it! We ultimately finalized it to what you hear today. 
KT: How are you preparing for Groove Cruise? 
A: Not drinking a lot so my liver is in pristine condition, hahaha I'm ready to be on the boat with my tequila and water. 
KT: Have you been on a cruise before, how are you feeling about this adventure? 
A: I went on a cruise when I was 5 years old, but I don't remember a thing about it, so this is sort of my first time. But I'm really excited to be on a boat with the fans and be in an intimate vibe with them. 
KT: What can the festivalgoers expect from your on-deck performance? 
A: I'll be playing two different sets on the boat, the sunset set being much more energetic than the sunrise set. When the sun comes up, I'd like to play some more melodic stuff. So I'm excited to try out some new things.
* * *
See Acraze on the Groove Cruise stage:
October 20th on the Main Pool Stage from 5:30 PM to 7:00 PM
October 21 at the Sports Court After Hours from 6 AM to 7:30 AM