photos by Yvonne Yuen
On June 22nd Celebrate Brooklyn! Festival (CB!F) hosted yet another unforgettable evening of performances at the BRIC Bandshell with two acts that continually bend the fabric of musical genres: Emily Wells and Tortoise.
Emily Wells is a composer, producer, and multi-instrumentalist walking a fine line of pop and chamber music using electronic and acoustic instruments. In more than one way Emily is an artist and an activist. Her instrument of choice is a violin, and for this CB!F she was joined on stage by the GRAMMY Award-nominated Metropolis Ensemble. The Ensemble took part in her most recent release, This World Is Too _____ For You, so their presence couldn't have been more fitting. As expected Emily was sampling and mixing live, playing off the band, and sharing her dramatic vocals between the string layers. It was an extraordinarily memorable set for everyone in the audience, fan or not, a feast for the eyes and ears, if you wish.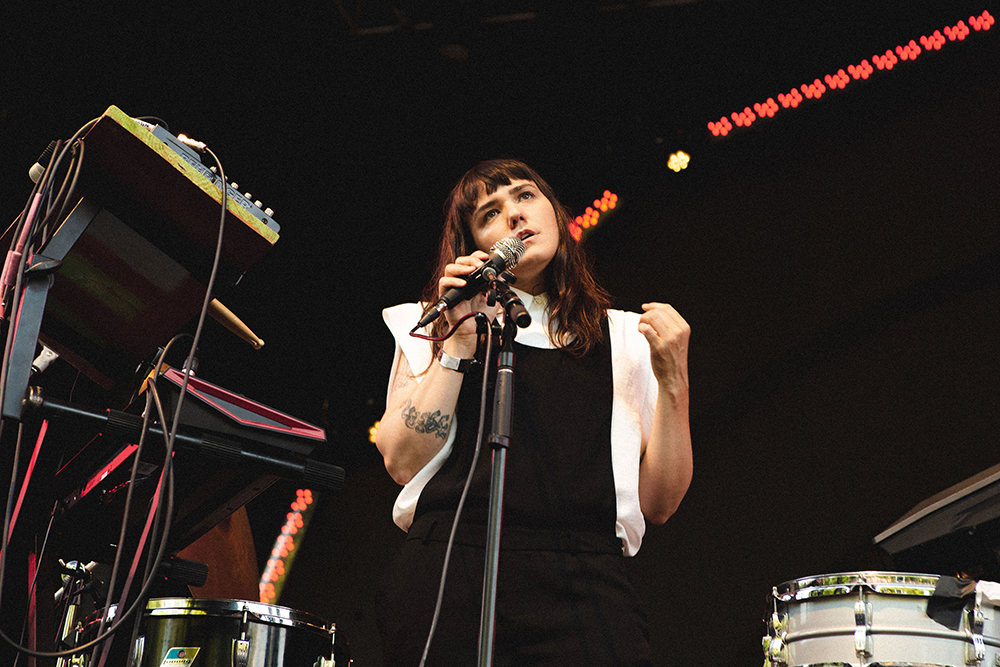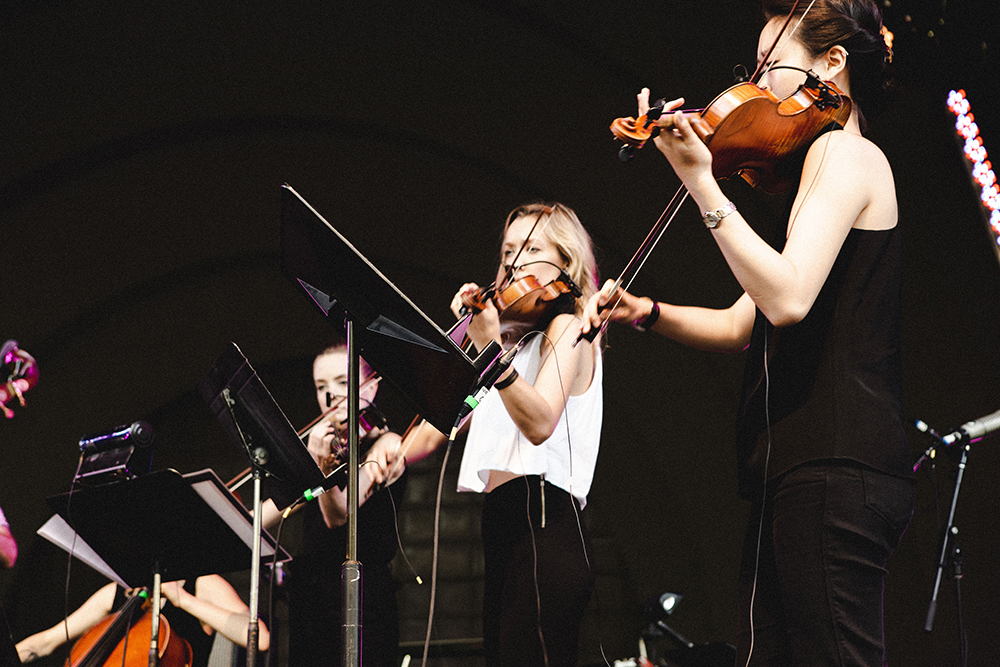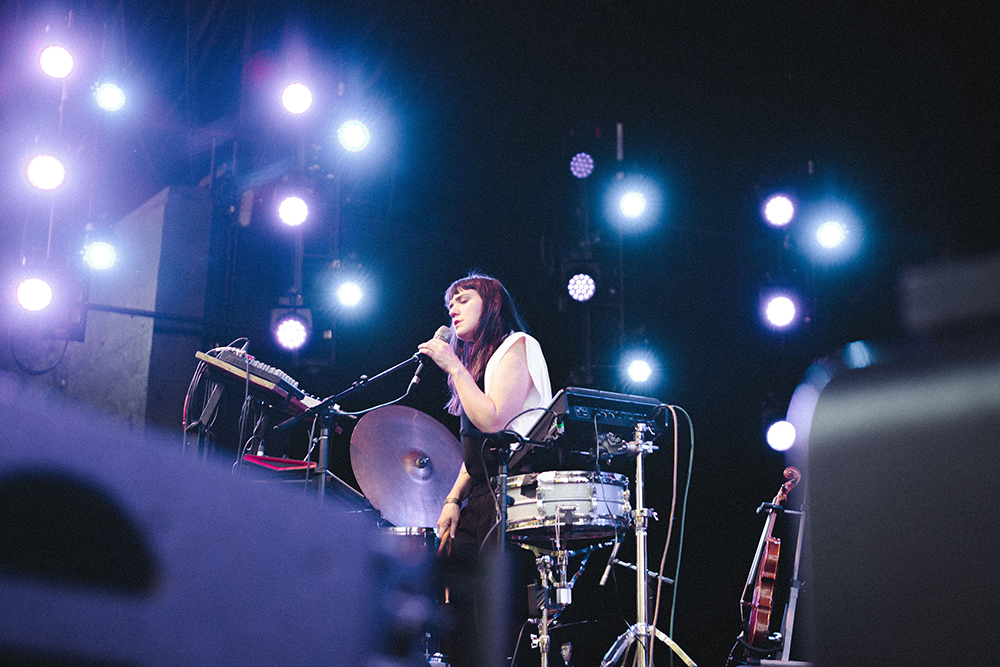 American experimental rock/post-rock band, Tortoise, were the tonight's headliners. The band is comprised of multi-instrumentalists Dan Bitney, John Herndon, Doug McCombs, John McEntire, and Jeff Parker. Together they have spent "nearly 25 years making music that defies description." For their CB!F set Tortoise played out their 1998 masterpiece TNT in full. This album is known for the organic and groove-oriented sound and has left a lasting impact on the music industry. Just this year in a retrospective article, Pitchfork called TNT a "free-floating work that tends to find a different meaning everywhere it lands" which certainly has a place even in today's free-floating world.