It may have been a cold night outside but in the new Axis Club (formerly the Mod Club) it was a breezy beach night with smooth like water melodies brought to us by the LA-based multi-instrumentalist Pachy García, aka Pachyman.
Pachy García has an undoubtedly charming personality. As soon as he stepped on stage his energy began to transfer to the sleepy crowd, some of whom definitely didn't know what they were in for. Surrounded by vintage equipment and a packed sampler García immediately took us to his "Space Station," occasionally walking back to dance around the stage, inviting the audience to grove with him. His moves were fast and slow all at the same time, floating from one side of the decks to the other, jumping on the mic to make a proclamation or talk to the crowd.
Pachyman's latest release "Toward The Mountain" is inspired by eastern reggae: "Since a very young age I was fascinated with the far-east sound in early reggae," he shared in the press release, "with this tune I wanted to achieve the early far-east sound found in an Aquarius Records release but I also wanted to deconstruct the rhythmic patterns that were commonly used at the time and rearrange them to create something fresh". This reconstructive theme, embracing and appreciating classic reggae melodies, is clearly heard in his latest releases like the single "All Night Long" and last year's full-length record The Return of Pachyman. This latest album was inspired by the music he heard growing up in San Juan, Puerto Rico, and was intentionally made to showcase the transnational flow of Caribbean music – a vibe that echos from Jamaica to San Juan to Southern California where he lives now.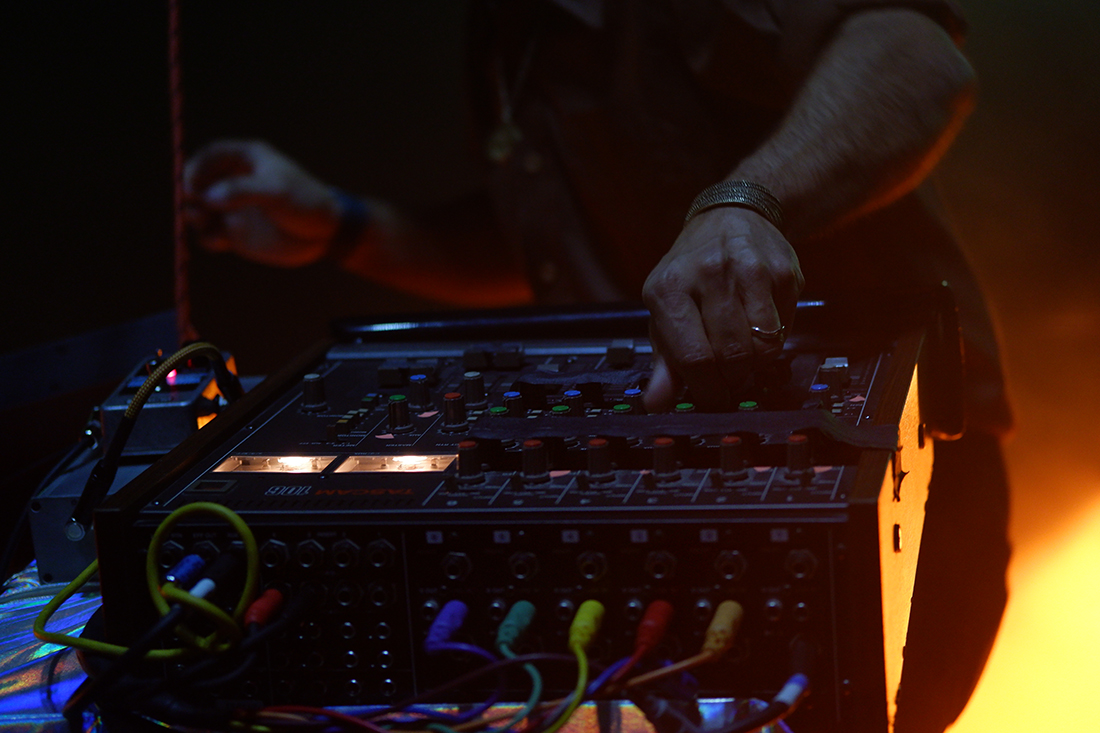 Pachy García is a self-made, self-taught, gifted instrumentalist and throughout this hour-long performance we all got a peek behind the curtain of Pachyman's production techniques through tracks like "Destroy The Empire," "Foundation Sound," and "Big Energy," to name a few. Halfway through the set, he called attention to his mixer, tilted towards the audience: "This is my mixer and all of the music goes through here, and in there are real drums, bass, and guitars and so on. I played and recorded all these instruments myself" García told the crowd as a way to bring them in closer to the music. 
For this one hour, we were all transported to the Caribbean, vibing in unison like palms trees in the gentle breeze. The energy and joy that Pachyman's music brings is something we can all use right now and I will definitely look for again and again.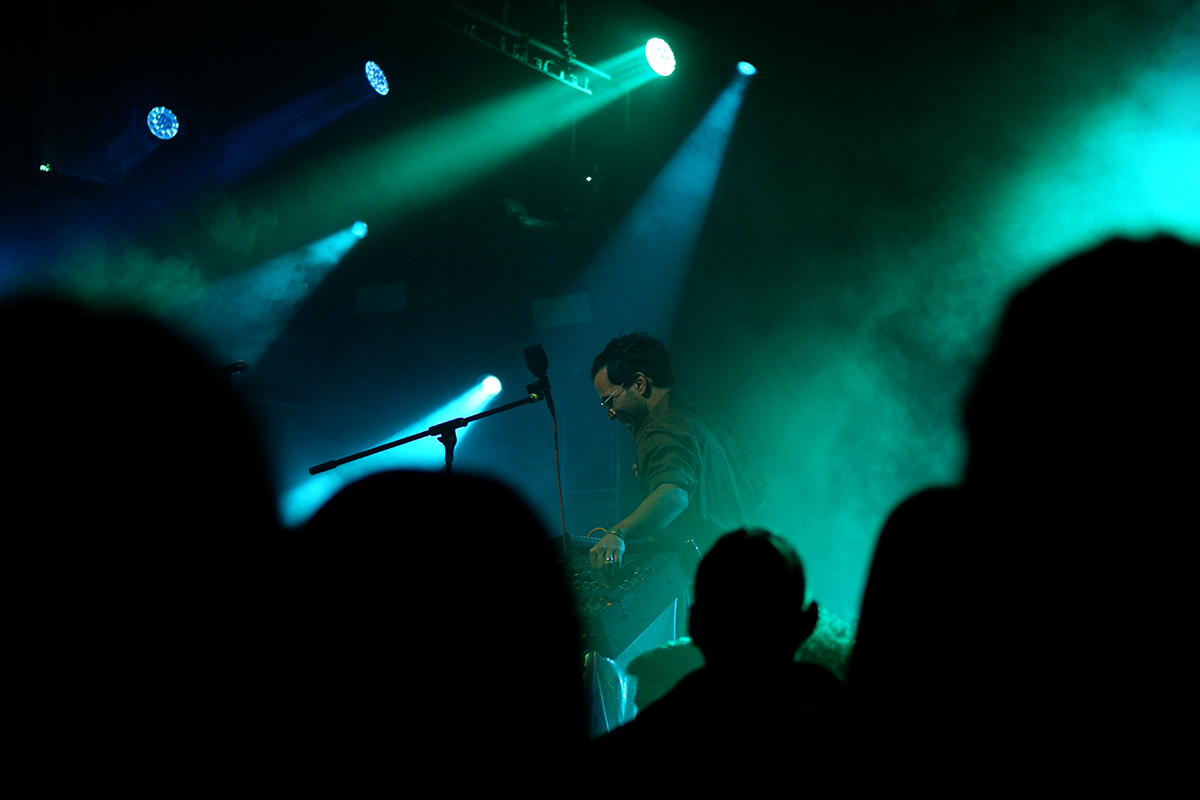 Upcoming tour dates:
5/5 – New Orleans, LA @ The Fillmore New Orleans
6/3 – Richmond, VA @ Friday Cheers
7/8 – Des Moines, IA @ 80/35 Festival
8/20 – San Diego, CA @ BeerX Festival
8/27-28 – Los Angeles, CA @ This Ain't No Picnic Festival