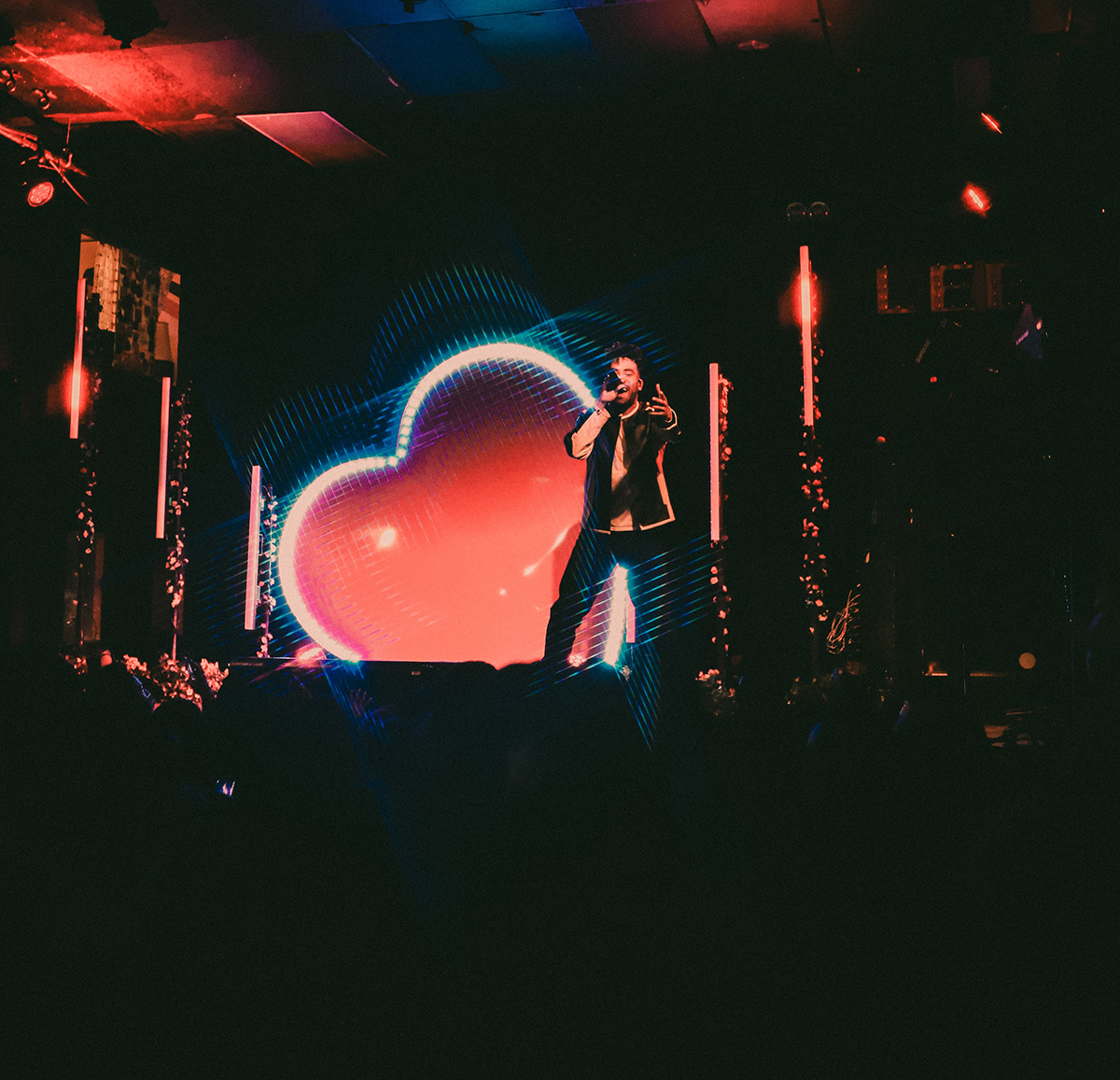 Last week I got the chance to see California R&B hip-hop artist Kyle – or super-duper Kyle as he is also known – on tour with his latest album It's Not So Bad, which dropped earlier this year.  
The last time Kyle played Toronto was in 2018 at the Phoenix Concert Hall, this time the show was at Lee's Palace, an equally intimate venue, and he seemed pretty excited to be back in this musical city of ours! 
Commanding the stage with charisma and boisterous youthful energy, the crowd of 20-somethings bopped along to his upbeat and danceable style of hip-hop, which fuses elements of dance, R&B, and even some rock into its party anthems. 
Admittedly, I had not heard of Kyle before attending this show, but when I was offered a ticket last minute I quickly Spotified him and recognized a few of the songs so I was keen to check it out. When I got to the venue I was blown away by the room's energy and specifically by an artist who you could tell really relished the spotlight. With an unbridled amount of energy, Kyle bounced around the stage like a cool fitness instructor, doing more high knees than Jane Fonda in the '80s, with his big toothy grin beaming as he reassured everyone that he was there solely for the purpose of entertaining them, and that he did! 
Kyle performed all of the tunes from It's Not So Bad and threw in a couple of bangers from his previous albums, like "Don't want to Fall in Love", a true booty-bouncing track that I now have in heavy rotation on my workout playlist. I was also extremely pleased to discover that Kyle can sing and rap exceptionally well. In my experience, artists are often good at one or the other, but Kyle truly excels at both, crooning out his smooth hooks and melodies and rapping with a natural cadence and flow. It was a joy to see a performer on stage owning every part of their song and working the stage completely solo. That being said, he was joined by an MC and friend Lil Yachty for a couple of tracks towards the end ("iSpy" "Hey Julie!"), and that was a treat for folks. Lil Yachty added a little extra to the show and hyped up Kyle – the camaraderie between the two was obvious. 
One of the best party tricks I've ever seen at a show was when Kyle crowd-surfed, but I mean — with an actual surfboard! His crew took out a surfboard and gave it to the crowd who were instructed to hold it up, and then, from the stage, Kyle jumped on it and sang a verse of one of his songs literally surfing the crowd. A little gimmicky, but fun and memorable nonetheless and perhaps a fun nod to his California roots.  
To my surprise and confusion, however, once Kyle finished his last track and bid everyone good night the lights went on and people headed for the exit. "Huh???" I thought to myself, where's the stomping and shouting of "one more song, one more song!" that I've been conditioned to expect from a live concert. It was a strange experience and one that cast a bit of a shadow over the rest of the concert given that it was the last thing that happened. So, basically in a nutshell: the concert was awesome, invigorating, and just pure fun, you just had to leave a couple of minutes early to keep those good times rolling. 
photo by Tom Olofinsola