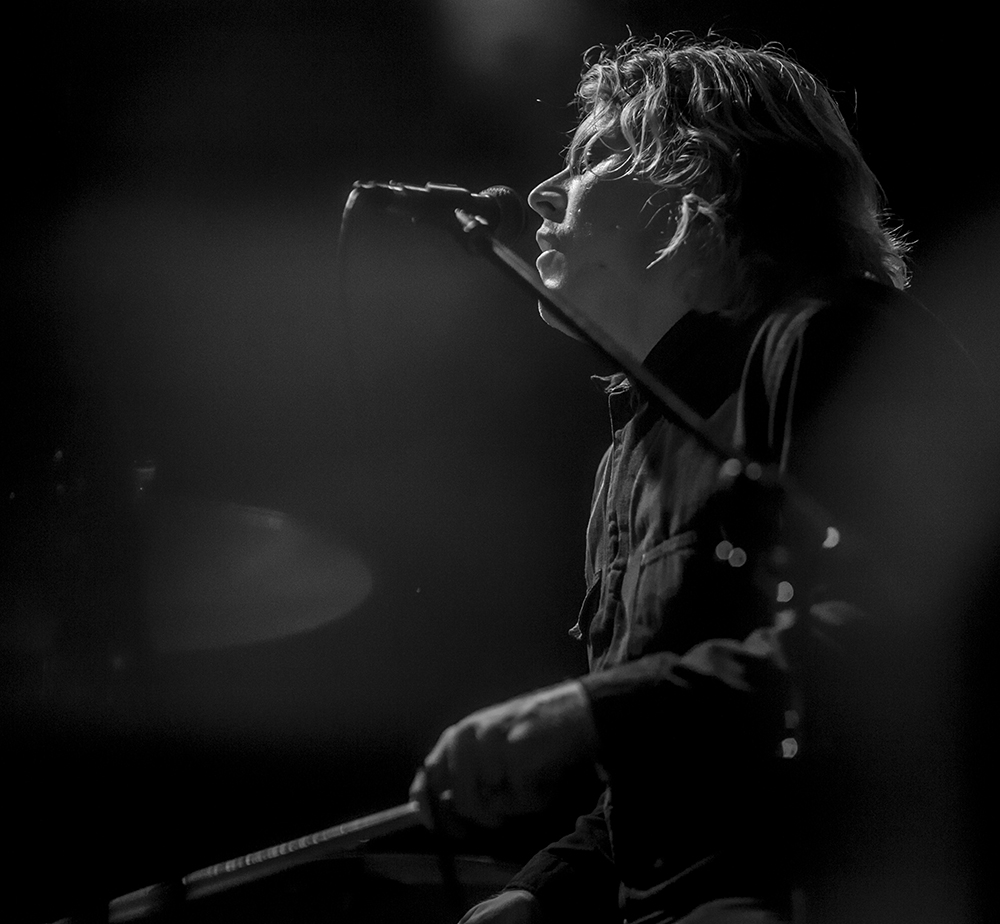 by Haley Paula Stein
Ty Segall's international tour with The Freedom Band took hold of New York City's The Bowery Ballroom last weekend. Segall's career as a leading psych-rocker in the underground scene has spanned over the past 10 years and morphed from fuzzy, low-key, and lo-fi to an ambitious, experimental, grizzly rock n' roll sound. This tour, Ty Segall and The Freedom Band promised full album sets, providing a look-back into the catalog of Melted, Goodbye Bread, Emotional Mugger, as well as the Manipulator. Quip ventured out to last Thursday's show for a revisiting of Goodbye Bread as well as a complete performance of his latest release.
The California rocker rang in the show with strong openers from his newest album, the strikingly guitar-less, First Taste.  Sonically, First Taste bears evidence from Segall's classic inspirations of T. Rex and Zeppelin but manages to deviate from his previous repertoire into an almost clean edge. Without guitars, songs from First Taste take on more structure and form. The album lends itself a dynamism that is less widely featured in earlier releases, going from heavy rock tracks to lolling ballads and back again in just under forty minutes.
For the live play, the frontman did, in fact, indulge us with his guitar stylings, when he wasn't seated at the drums. Segall plunged into heavy bangers "Whatever" and "I Worship the Dog" to get the crowd riled up for a rough start with riot moshing under red light. The Bowery Ballroom's smoky open space encouraged the raucous audience to crowd surf and dive into the scuzzy jam sounds of prolonged instrumentals.
The light shifted with the mood and change of epoch as Segall and The Freedom Band geared up to play Goodbye Bread under flashes of blue light. Even from the balcony, audiences could be heard chanting along with lyrics from the 2011 release. Coincidentally, Goodbye Bread was the album that got me on Ty Segall in the first place when he played a festival in my hometown for the local radio. Playing live at the Bowery last week, he brought more electricity and rage into the garage album. Classics like the title track and the heavy "Where Your Head Goes" sent the crowd into a frenzy.
Ty Segall has a great reputation for his live shows, and there's no question to the contrary. Segall brings that classic hard and fast garage punk energy to the scene onstage. If you missed his sets this round, rest easy – the prolific artist has been consistently putting out new music and touring since 2008. Five back-to-back double-album shows in Brooklyn last week prove Ty Segall has the stamina to keep our heads exploding, and shows no sign of letting up.