At ADE, day two feels like a whole new month. By this time the previous day confusions and struggles are ironed out, set times are acquired through diligent detective work, with help from industry friends, and transit options (if rain gives) are pre-planned.
One of Thursday's highlights is ADE Live, a festival-curated showcase focusing on the best of up-and-coming electronic acts for the sole purpose of discovering the hidden gems. Tonight the Live showcase takes place at the Melkweg (Dutch for Milky Way), a multi-level cultural and music venue in the heart of Amsterdam's nightlife square, just off the Lijnbaansgracht canal (doesn't that just roll off the tongue?).
Feeling a bit more at home we find our way into the venue. Step 1: locate lockers, put away the warm stuff. Step 2: get a beer. Step 3: find a good vantage point.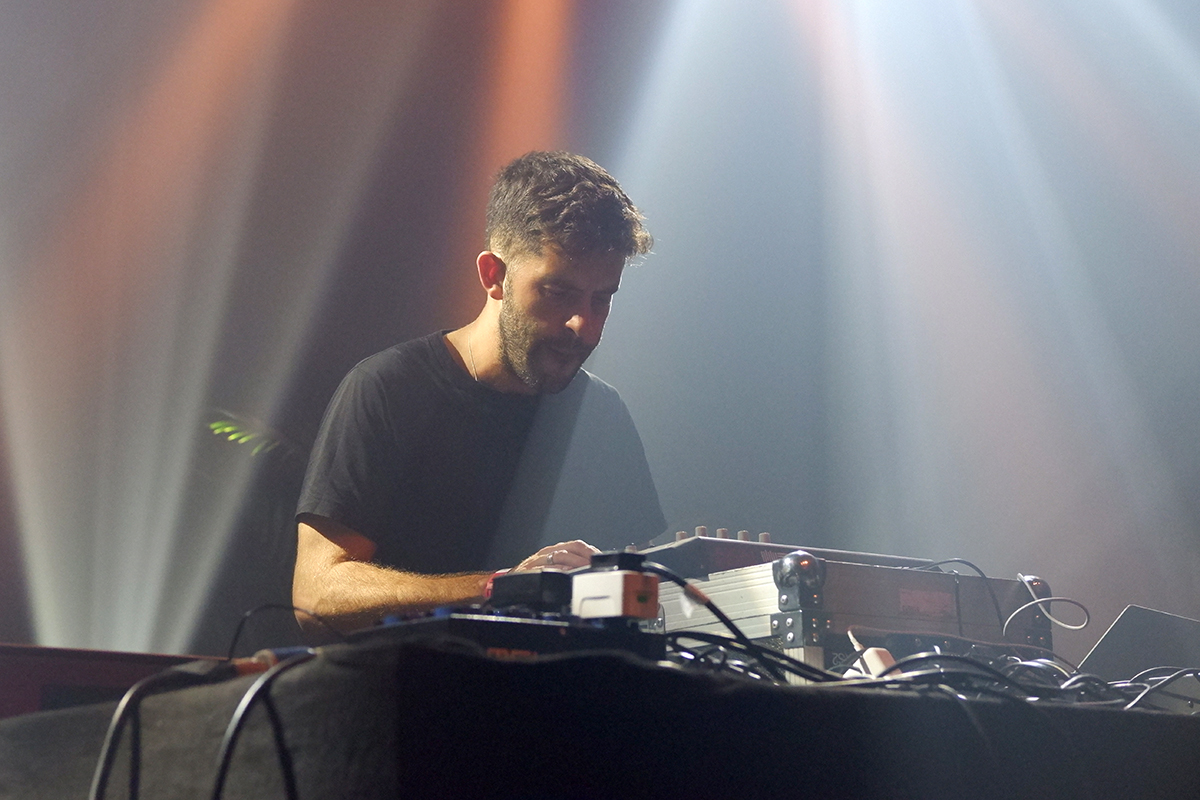 Upstairs UK's Catching Flies (real name George King) is patiently warming up the room. King's music takes inspiration in a variety of genres from jazz and soul, to house and electronica. Since entering the music scene Catching Flies toured as support for Bonobo and played shows with the likes of ODESZA and Submotion Orchestra. His music is melodic, fluid, with minimal vocals, and some tracks, like "Stay Forever," are visibly reminiscent of early Odessa, while his remix of "Mt. Wolf's "Life Size Ghosts" creates an almost religious experience.
Somewhere downstairs, in a slightly larger room called the Oz, UK-based Grammy-winning producer and composer William Phillips is gathering the new arrivals: "Hello Amsterdam, my name is Tourist." A few cheers passed through the crowd. Tourist's newest album Wild is dropping tomorrow (October 18th) via Monday Records so the timing of this show is quite opportunistic. In Phillips' own words Wild is an album in which he tried to "set aside self-doubts" thus producing in a much more liberating way. The album, played out almost in full during the show, features sampled vocals, gentle emotive piano lines, and deep arpeggios that encompass the room in its entirety as the melodies grow louder and more pronounced (check out "Elixir" and "Bunny").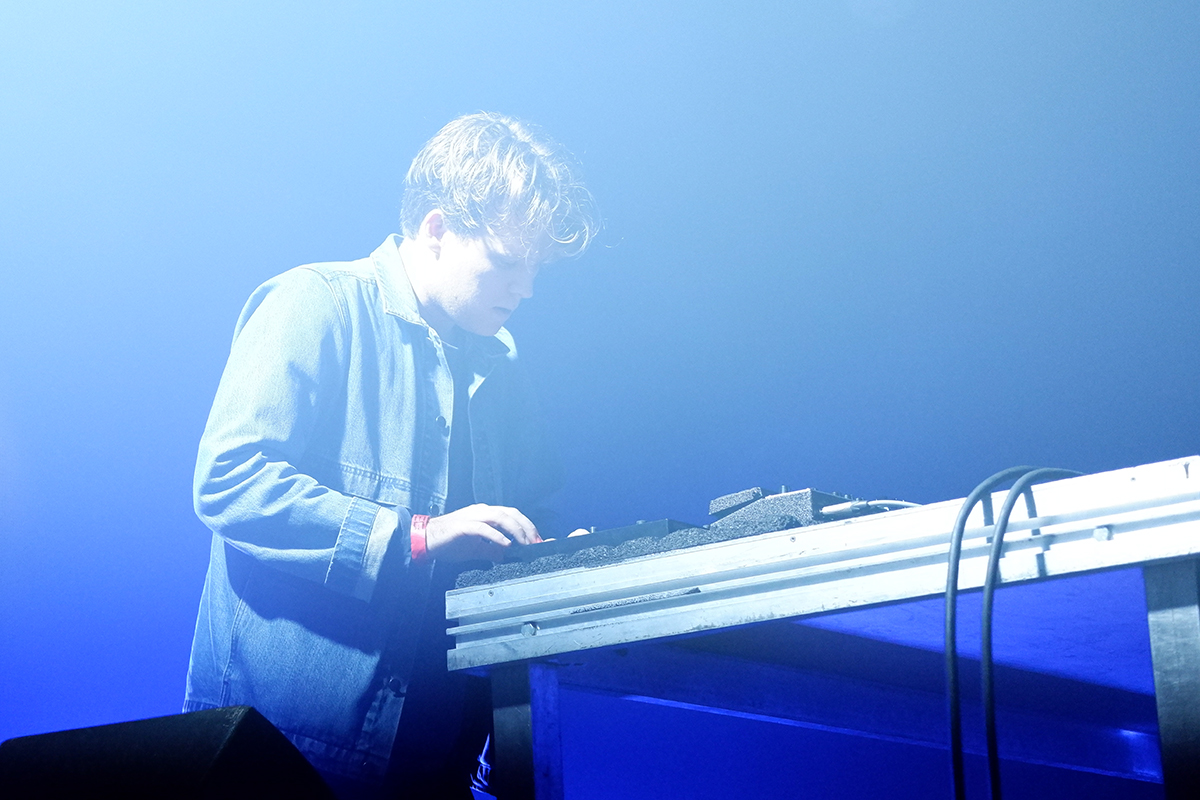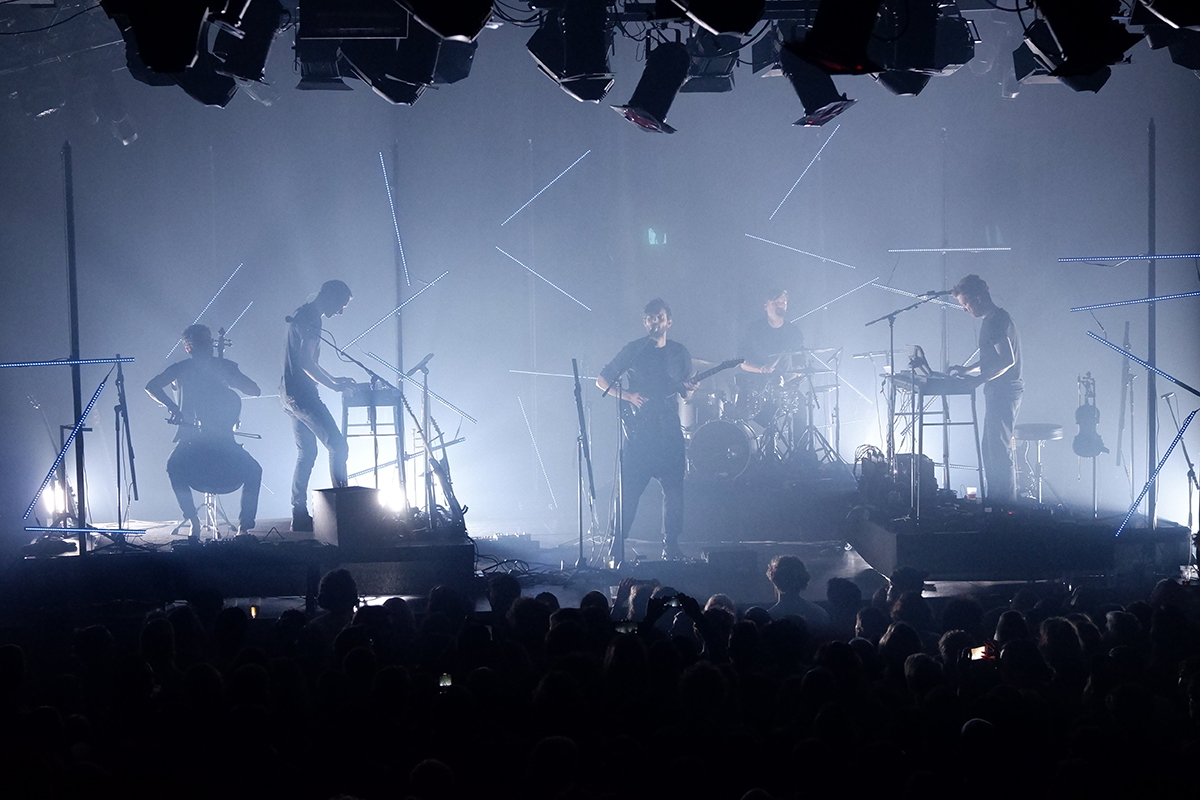 Overlapping the Tourist set, in the biggest room across the hallway, is Apparat (real name Sascha Ring) and his very atmospheric 4-piece band. Thin, angled fluorescent lights hung across the stage, blinking, creating an incredibly moody atmosphere while Apparat is working through his latest studio album LP5. Playing a mix of string instruments, singing, and occasionally interacting with the band (who were also skilled in a variety of instruments), Sascha showcased his unique flavor of melancholic techno and deep orchestral pop ballads, taking the audience on a journey packed with dark fragmented twists and dramatic turns (press play for "Dawan" and "Caronte").
Amsterdam proper is not a particularly large city and can be easily walked but a quick tram can take you across town to the Central Station with a lot less precipitation. Here, between the trains, buses, and ferries, down a wide staircase into a large, low ceiling room, is Lil' Amsterdam, which by all definition feels like an underground nightclub. It is dark, hot AF, smells funny, and you need tokens for everything including the bathroom (entry into which earns you another stamp on the already marked up arm).
Step 1: locate lockers, put away the wet stuff. Step 2: buy tokens, hydrate. Step 3: gently find my way to the front of the stage and put those fancy earplugs to work (one must not forget the good advice of public messaging: protect your ears).
This evening's programming at Lil' Amsterdam is brought to us by Audio Obscura, an event organization "born out of love for underground electronic music" on a mission to bring people together in most iconic historical venues of the world. Through the packed dancing crowd, at the back of the dance floor area, is the German house pioneer Danilo Plessow, aka Motor City Drum Ensemble (MCDE). Inspired by the sounds of Detroit and Chicago house, MCDE spins soul-infused house and techno. Danilo is visibly comfortable on stage: this deck is his home, these people are his people (even if they followed someone in they are fans now), and this inadequately sound-proofed room is a perfect space for the beats to bounce of ("Raw Cuts #3" is a great flavor sample).
Unlike many other festivals around the world, here in Amsterdam, the headliners seemed to go on early at club night events. Admittedly, early still means 1, 2 or 3 am but given that the parties go on till sunrise one can certainly appreciate that their favorite musicians are on at the time of night when you can still form complex sentences, leaving just enough time for a healthy nap before starting it all over again.