NXNE Thursday night was also the night the Toronto Raptors were playing the Golden State Warriors in the NBA finals. Needless to say, it was a rough night for anyone performing at the NXNE Club Land. Fans of both music and basketball were flooding bars with TVs to watch the highly anticipated Game 6. We managed to sneak out to see Russell Louder and Yes We Mystic while keeping a close eye on the score.
Russell Louder, a synth-pop artist from Prince Edward Island, played an intimate set to a small crowd at the Rivoli. Their small but mighty music collection has gained attention from the CBC Music's 2019 Searchlight competition where Russell was a finalist and Music PEI award, which they won for Electronic Single Recording of the Year, "Showdown." Vice has coined Russell as the artist "putting Eastern Canada's Electronic Scene on the map."
Coming from a musical family, music had always been a part of Louder's life but they didn't start making music until 2015 while spending time in Iceland. Today, Louder makes emotive electronic music that drives on their life experiences, but the common theme, as Russell once told Vice is "not really knowing how to detach yourself from something." With darker, emotional themes, the music is not of the happiest kind but it is catchy and danceable. Louder's stage presence is engaging, they dance, get down into the crowd, and fully commit to getting the message across.
Yes We Mystic are a five-piece band from Winnipeg and closed out the Thursday night showcase at the Toronto's iconic Cameron House. Earlier this year the band released a new record, Ten Seated Figures, a combination of voices and instruments blending together to create a more complex sound with a broader lyrical theme. The album has gained praise from Exclaim! who compared the band to the likes of Broken Social Scene and Walk the Moon. This parallel is easy to draw when looking at a larger, primarily instrumental band, and significantly more visible when listening to their music on record. When seen live, however, some of the volume and synergy felt a little lost. The performance, tightly packed into a small stage, felt like a solo act of the singer/guitarist Adam Fuhr joined by the band to add volume to his voice.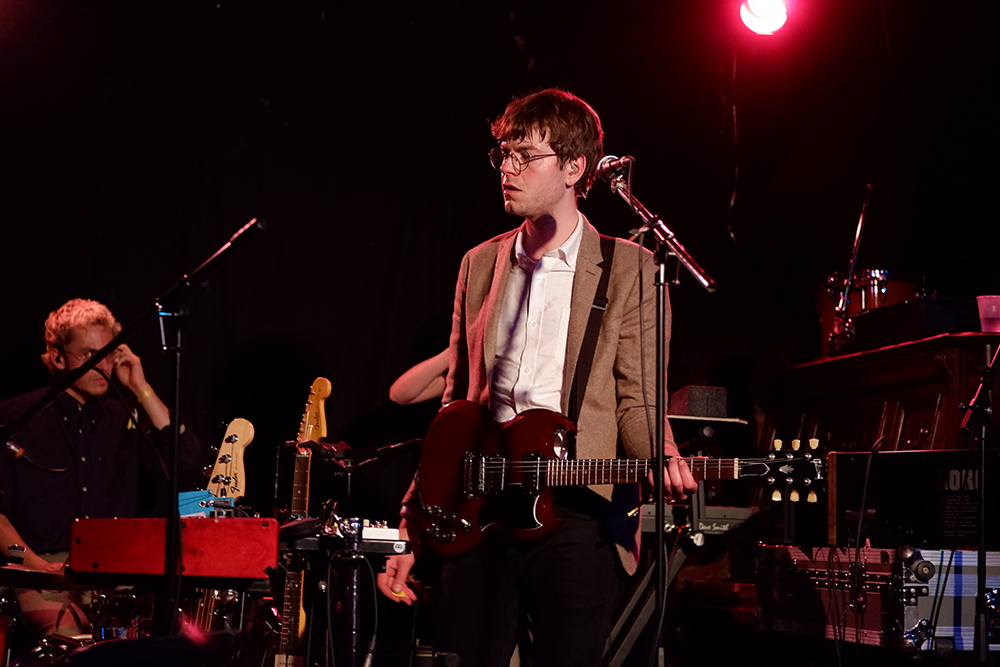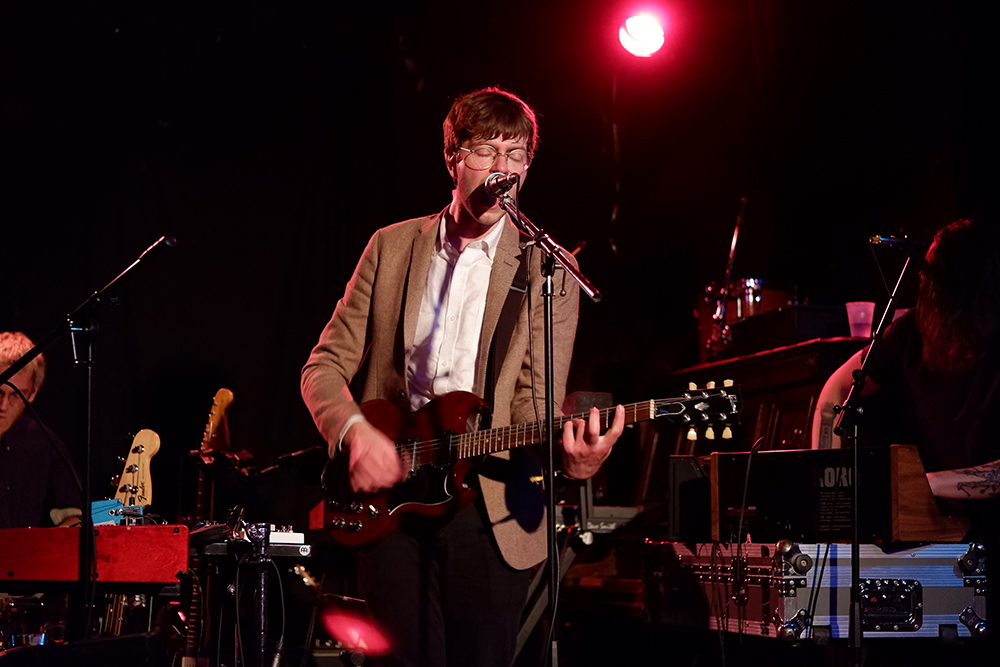 Editor's note: Quip extends their apology for miss-using the gender pronounce when referring to Russell Louder and has made a much required correction,