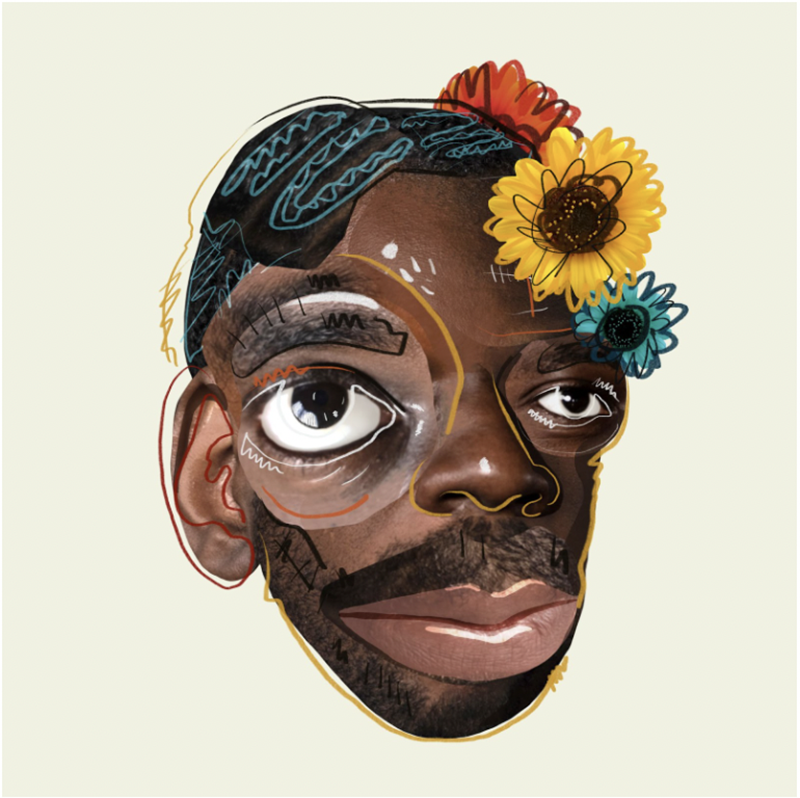 Up in the sky! It's rap! It's pop-punk! Wait! It's Superman (i.e. NNAMDÏ). In his fourth album, Please Have a Seat, NNAMDÏ (i.e. Superman… Ok, that bit is over) defies categorization. I could say it's an album about heroes and villains, losing an uphill climb, and reformatting your goals. That's all true, and I can prove it! But mostly, sticking with NNAMDÏ's consistent goals, it's just great music, plain and simple.
How I will define the new album is "cinematic". "Ready to Run" opens the show, and, with its sparse and atmospheric melodies and descriptions of striving for something already gone, it seems perfect for an end-of-Act-2, a dark-night-of-the-soul moment in a movie. In "Armoire", NNAMDÏ flexes his lyricism (and film allusions) in a fast-paced mantra that includes my favorite line from the entire album: 'gobblin' like Willem DeFoe' (maybe NNAMDÏ is i.e. Spiderman?). "Grounded," my personal favorite piece, sounds like a villain origin story – someone falling off the rails before our very eyes, his newly depraved outlook peeking through rhymes like 'My apologies if you're appalled by me'. It's joyous. 
The latter track adds to its remarkable chaos with the first instance of the "Sooper Elite Furniture" sketches (an allusion to NNAMDÏ's record label Sooper Records), and it's a reminder of how funny this album is. It should be no surprise that, in his videos (which everyone should watch – I think they're the best way to enjoy this album), NNAMDÏ works with incredible Chicago comedians like Sarah Squirm ("Touchdown") and Parker Callahan ("Anti"). I would imagine NAAMDI loves comedy, and the irony of album stunner "I Don't Want to Be Famous", which repeats this titular testimony while simultaneously asking for everything fame brings, and the sketch comedy that returns in "Dedication" reveals this dazzling sense of voice. 
Recently, NNAMDÏ has stopped classifying his work as "weird," and he even makes reference to that in "I Don't Want To Be Famous" ('used to say I was too weird and shit, now they wanna take me serious'), and he has admittedly pursued a more poppy style on this album. That mission shines in "ANXIOUS EATER," "Dedication," and "Smart Ass," which break from the style of the rest of the album in a shiny way (although I think breaking from style *is* the style here). The end of the album, "Careful" and "Lifted," include warnings against burnout and the double meaning of 'I work too hard for regrets,' showing the deep, emotional roots also found in his work. 
By the time we echo the opening track in the last song "Some Days" ('Some days I wake up ready to run'), we've been on a sporadic journey that still brought us back to the same conclusion. The final, formerly upbeat, seconds of the album are heard from a distance and made suddenly tragic. Hearing this song, no lie, I thought of Phantom of the Opera. When Raoul de Chagney and Christine sing "All I Ask From You," their beautiful moment of falling in love is also a knife in the heart to The Phantom watching from afar. One moment, two meanings. 
The fact that I just made a *musical* reference when talking about Please Have A Seat is the evidence that this album cannot be classified – that is the joy, and it's all the excuse you need to go listen to NNAMDÏ (i.e. The Phantom. And Christine. And Iron Man, why not).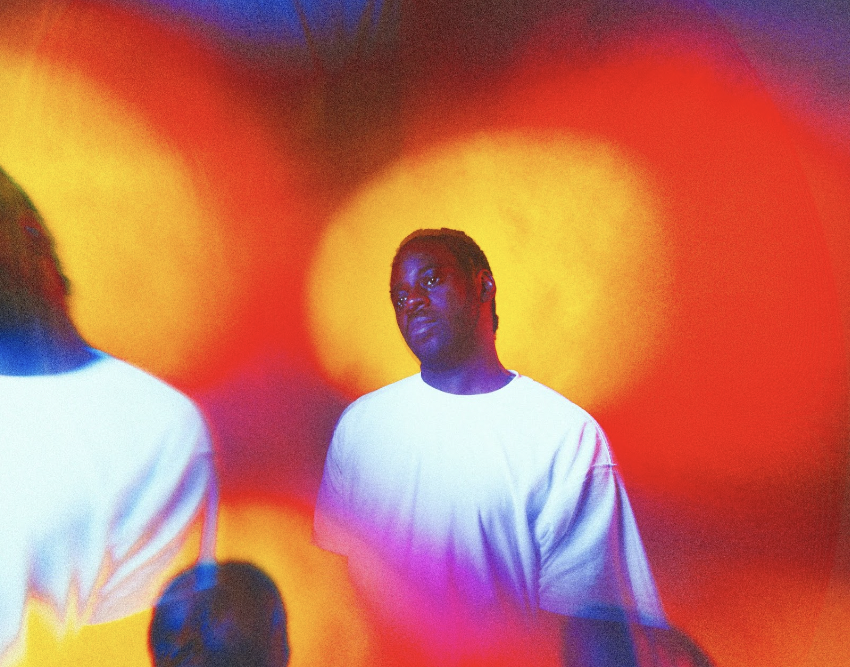 photo credit: Dennis Elliott