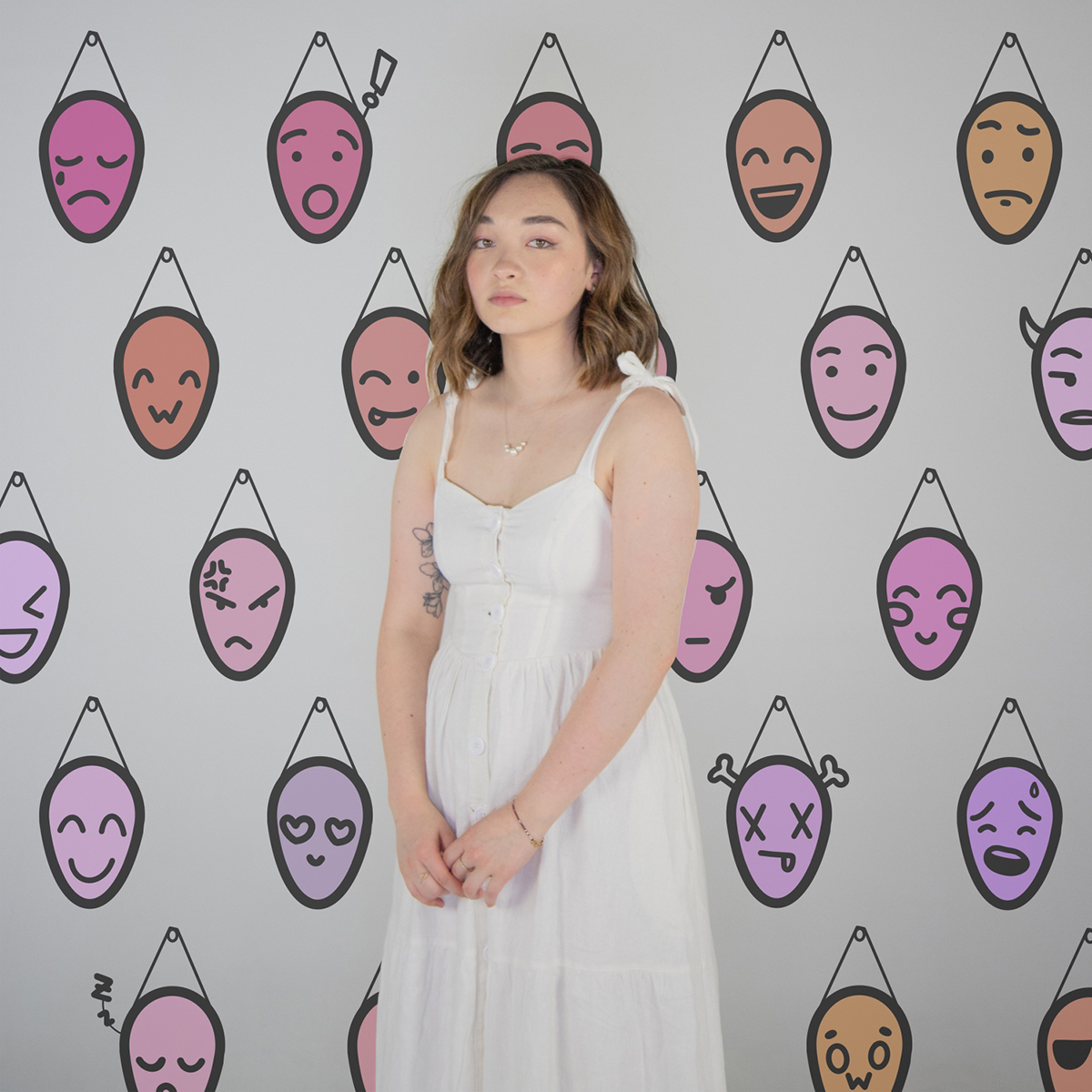 By Sadie Kromm
Though Mxmtoon may only be 19-years-old, her latest album release The Masquerade is ready to start the aging process like a fine wine that is ready to hit the shelf of unique flavors. 
"Unspoken Words," which is the first track off the record, features bells that sing like an ice cream truck and beats like a drummer boy. Instantly, as the vocals emerge you are able to recognize this album will be a heart-shaped band-aid for those either needing healing of juvenile memories or stuck in the awkward phase of trying to figure out your feelings in need of some first aid. This couldn't have been a better start, as it's like opening the box looking for what else is in need to be uncovered. 
"I can't ever seem to try to ask for help," is just one sentence in "Prom Dress" that tugs on your heartstrings so smooth like poetry. The track is upbeat and is a steep hill that keeps lifting you up considering how honest the lyrics are. As seconds went by, I pictured "Prom Dress" perfectly fitting into movies such as Angus, Thongs and Perfect Snogging, which means the theme is a great representation of a role model for young women in the form of sound.  
 "Blame Game" is the start of a maturing sound while still keeping Mxmtoon's bright color energy surrounding the melody. At this point in the album, "Blame Game's" personality trait gives off the feeling of your favorite pair of worn-out denim. Even though you are tired, there is a small pit in your stomach that struggles to let go of toxic energy even though there are too many rips and tears of the relationship. This is most definitely an 'I hate that I love you' type of song. 
For the closing symphony, "Late Night" brings visuals to your mind where the curtains draw and you ultimately are satisfied. The Masquerade never felt rushed and gave just enough material for Mxmtoon's audience to connect so deeply. Go grab yourself a warm cup of tea, a pair of headphones, and experience what Quip has been tasting.