After nearly two years without live music in Canada, it's nice to have reminders of what makes the experience so special. Stoner rock, in particular, is a genre geared to live performance. Fuzzed out guitars, immersive, atmospheric instrumental segments – this music has always been fuelled by dimly-lit clubs and teeming audiences. Unsurprisingly, some of the most memorable Hendrix, Fleetwood Mac, Humble Pie, Ten Years After, and Canned Heat moments were recorded live. The other night we got to see two of such bands presented by Mothland at the Toronto's Garrison.
Toronto's Hot Garbage's headlining show saw a young band carrying the torch into the 21st century, their psych, shoegaze, and new-wave influences were on full display throughout the night.
Fresh off the release of their latest LP, Ride, there was lots of new material for fans to sink their teeth into. Though the band favours tight 3-4 minute studio cuts, their live let emphasizes protracted jam-outs, anchored by Juliana Carlevaris' rolling basslines and her brother Alessandro's blistering, overdriven guitar solos. In keeping with the record, their set remained moody and jagged, driven by a pulsing rhythm section and reverberant vocals. Hot Garbage's take on psychedelic is gloomy and noirish, yet their live set remains fan-friendly, energetic, and a ton of fun. The band understands the theatrically implied expectations of the genre, striking a perfect balance between the gossamer vocal quality of early shoegaze and the cranked-up, guitar pyrotechnics emblematic of the 60s and 70s rockers.
With this new record and live set, Toronto is rediscovering a band fully in command of their sound and aware of how to communicate it from genesis, to record, to stage. An exciting quartet to watch out for.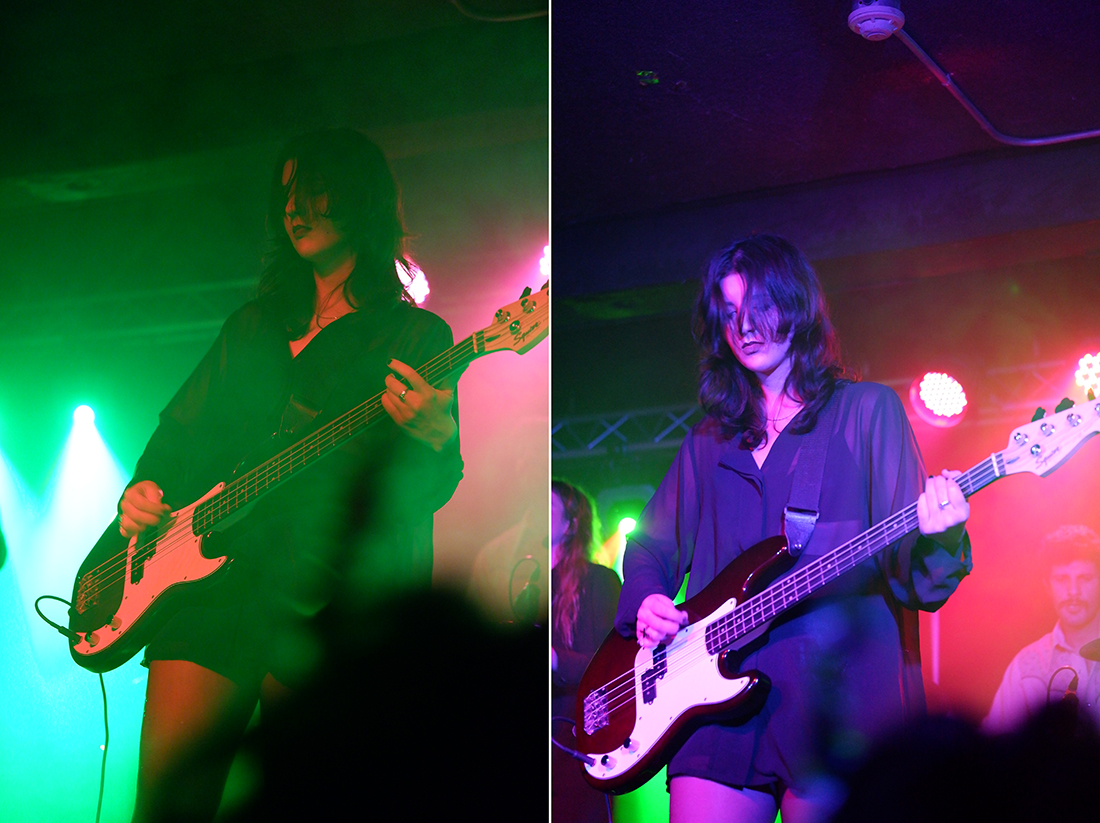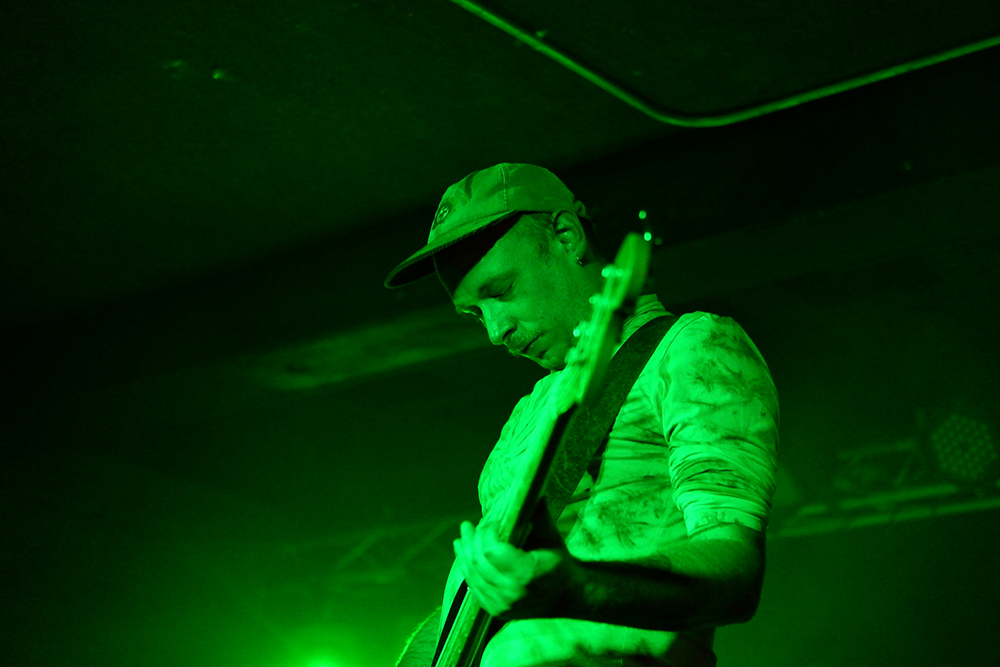 Opening the show was Montreal's Yoo Doo Right, another young band exploring a darker side of psychedelica. Their 2021 debut album, Don't Think You Can Escape Your Purpose, is occult from cover to cover, dark, throbbing, and resolute from its opening notes.
The band maintained a scorching pace for the 30-minute, mostly instrumental set. After a melodic opener, the trio immediately kicked into high gear with a high-octane rendition of "1N914". This group's ability to build on a theme with texture and crescendo is established early on – they make it clear to the audience they're not interested in a facsimile of the record.
Yoo Doo Right keep audience banter to a soft-spoken minimum, diving into extended cuts from the album. "The Moral Compass of a Self-Driving Car" remains a high point of the set, awash in overdriven guitar strumming and uptempo bass grooves. Much like the record, Yoo Doo Right's live sound is energetic, metal, and edgy, yet there is a delicateness in their approach to melody that sets them apart from many contemporaries.
Yoo Doo Right honour their namesake – drawn from CAN's first album and the early days of Kraut-rock. A 20-minute track whittled down from a 6-hour studio jam session is the perfect banner for this group. The trio's ability to transpose such a lush, full sound to the stage is remarkable. Coupled with their panache for full throttle, space rock exploration, Yoo Doo Right will also quickly cement itself as a stage presence to be reckoned with.