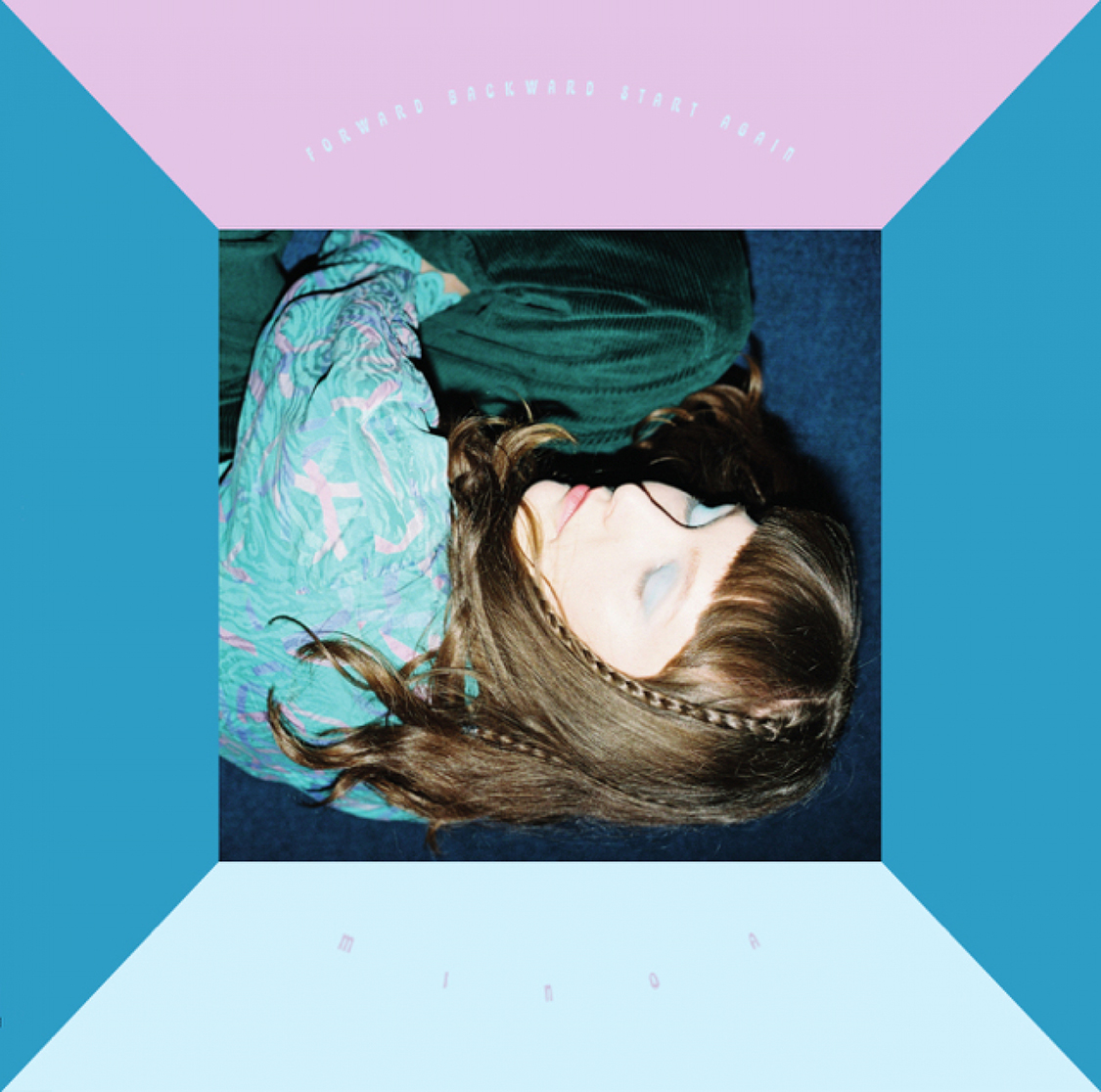 Nature's first green is gold,
Her hardest hue to hold.
Her early leaf's a flower;
But only so an hour.
Then leaf subsides to leaf.
So Eden sank to grief,
So dawn goes down to day.
Nothing gold can stay.
~ Robert Frost
I sat by the river, under a clear blue sky, on a warm summer day. The trees swayed in the warm air. The music of the branches played, as the wind swept through the leaves. Ah, Nature's beautiful song. The river rolled and rippled nearby, while I stretched out on the grass, listening to Minoa's new album, Forward, Backward, Start Again, out August 19th via Listenrecords.  The instruments blended perfectly with the weather, and her voice floated on the breeze. I heard her sing, "Laying by the gleaming river, breathing in the summer winds… We had no idea that we once had gold, something really beautiful, something special," and I was hooked. 
Now, the press release that I received, which accompanied this new record, told me that Minoa's (whose real name is Ina Kloss, and is an American-born, German singer-songwriter) album, "reveals an extraordinary sense of songwriting and melodies and wraps it up in an unconventional, yet recognizable indie-alt-pop sound". Well, that all sounds like something, and I'm going to continue to pretend like I know exactly what indie-alt-pop is.
But really, I will tell you that, yes, I think this album does have great songwriting and melodies. I'll also tell you that my favourite song, at the moment, is "Something Special". There's just something about it. Maybe it's the most indie-alt-pop. Or maybe it's the least. Whichever is better. But, the music, the performance, and the lyrics – talking about the river, finding poems, and losing time – are all just great, and really hit home as I sat there in the shade, among the trees, the breeze, the birds, and the bees. But I also think that this is one of those albums where a new song will become my favourite, with each re-listen. 
The album rocks and roars, and softly sway as well. There are ballads there to balance out the harder stuff. But what's more, is that this is an album where the whole is greater than the sum of its parts. 
The record ends with its first single. A song that asks why we can't go back in time. I suppose, in reference to a romance that has come and gone. Or simply to those golden years. But the truth is, Minoa's album does take you back in time. To a time when an album was made with its entirety in mind. Where the tracks are sequenced with intention, and with a complete story to tell. An album that's meant to be played from start to finish. An album with a Side A and Side B. Forward, Backward, Start Again takes you back to a time when 5, 6, and 7-minute songs were the norm, not the exception. And that final song, "Wanna Go Back in Time" perfectly matches the vibe of the opening song, creating this lovely bookend. With that, I suppose it simply takes you back to the time you first pressed play on this album.
What else is there to say? Minoa's album is well worth the listen. Take it out by the river. It's good. It's gold.