After making its debut in 2021, Day.MVS XL, CRSSD's youngest festival, returned to Southern California for two days of EDM headlined by Duke Dumont, Anna, Eric Prydz, and Dixon. 
Overlooking the San Diego Harbor, Waterfront Park, with its fountain-lined sidewalks, was the backdrop for this year's Day.MVS XL. With only two stages, the smaller-scale nature of this festival was beneficial: no long hikes moving from stage to stage, no searching for the correct stage, no long lines, and all of the food and beverage vendors were between stages. Unlike many outdoor music events, Day.MVS XL is for the adults: no attendees under the age of 21 and no exceptions – which created an enjoyable haven for EDM lovers and creators. 
The Southside stage was designed to look like a botanical oasis full of trees and shrubbery, almost hiding each performer, engulfing them in the leaves. With no downtime between artists, the Southside stage had a conveyor belt with each artist's equipment set up – as one artist entered the stage, their equipment would move into place in front of them. The Northside stage was a more traditional festival stage with an array of neon graphics of each artist flashing across the monitors for the duration of their set. 
Early afternoon sets can be tough as a performer with light attendance, however, those who wanted to get a jump start on their festival experience were treated to the likes of DJ Minx, Superflu, Vnssa, and Illyus & Barrientos. Perched in the middle of the fortress of plant life on the Southside stage, Detroit's own DJ Minx showed why she's the 'First Lady of Wax'. For 75 minutes, DJ Minx spun house and techno, with superior mixing and transition from one song to the next. The longer she spun, the larger her crowd grew and despite the blazing sun and 80+ degree weather, festival-goers danced and danced some more. 
As the days progressed, attendees expressed excitement about who else they were most looking forward to seeing. In addition to the headliners, Purple Disco Machine, Miss Monique, Claptone, and Spetkre were among them. 
Purple Disco Machine's 90-minute set was the turning point – the crowd, dressed in their best festival fashion, began to swell. The strobe lights started to flash, and the bass made the ground shake. Although he wasn't the headliner, the energy and swarms of people dancing said otherwise. Intertwining music from his "Club Exotica" and "Soulmatic" EPs with popular disco songs that had the 70s in a chokehold. As the sun began to descend over the ocean horizon, Purple Disco Machine turned Waterfront Park into a party that nobody wanted to end.
The women continued to make their presence felt during Day.MVS XL, including Miss Monique who took to the Northside stage on Sunday afternoon with her synth-heavy sound that included acapella build-ups and deliberately curated drops.  
Day.MVS XL festival featured eight women DJ/Producers in the lineup – DJ Minx, Miss Monique, VNSSA, Juliet Fox, Rivka, Ciara B, Nastia, and Bklava – making it one of the many highlights of the festival – and the women were sensational. 
Day.MVS XL is still a blossoming festival, but its sophomore year in San Diego proves that it has a dazzling future as a premiere EDM event.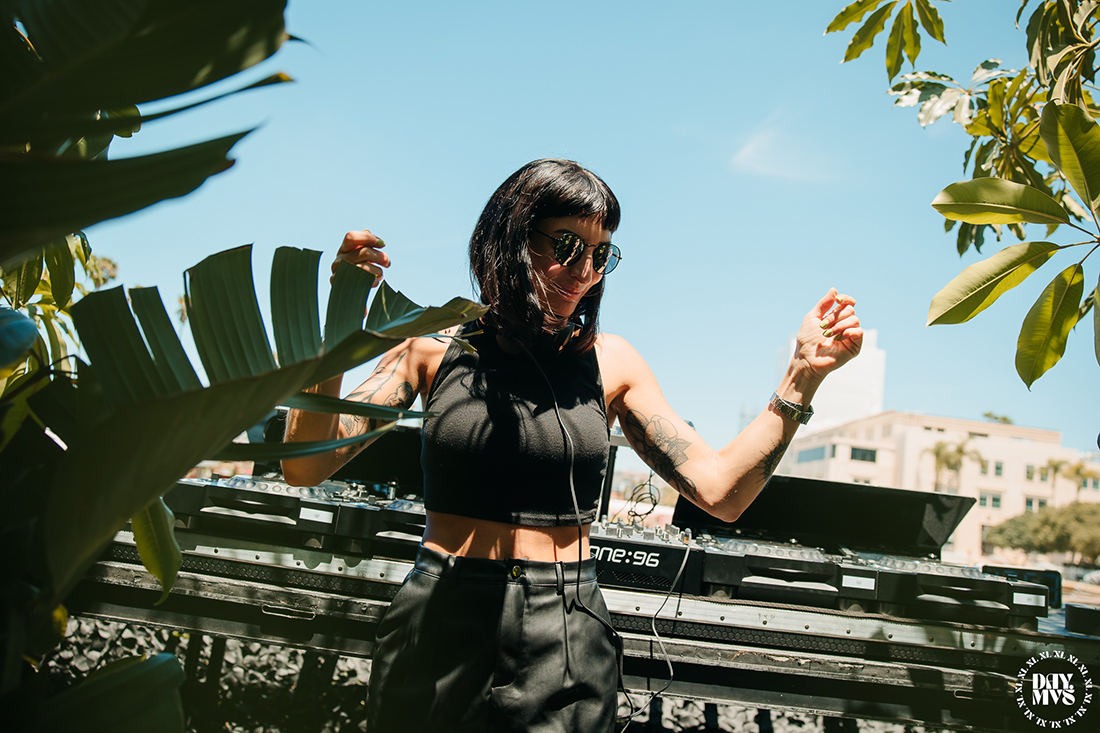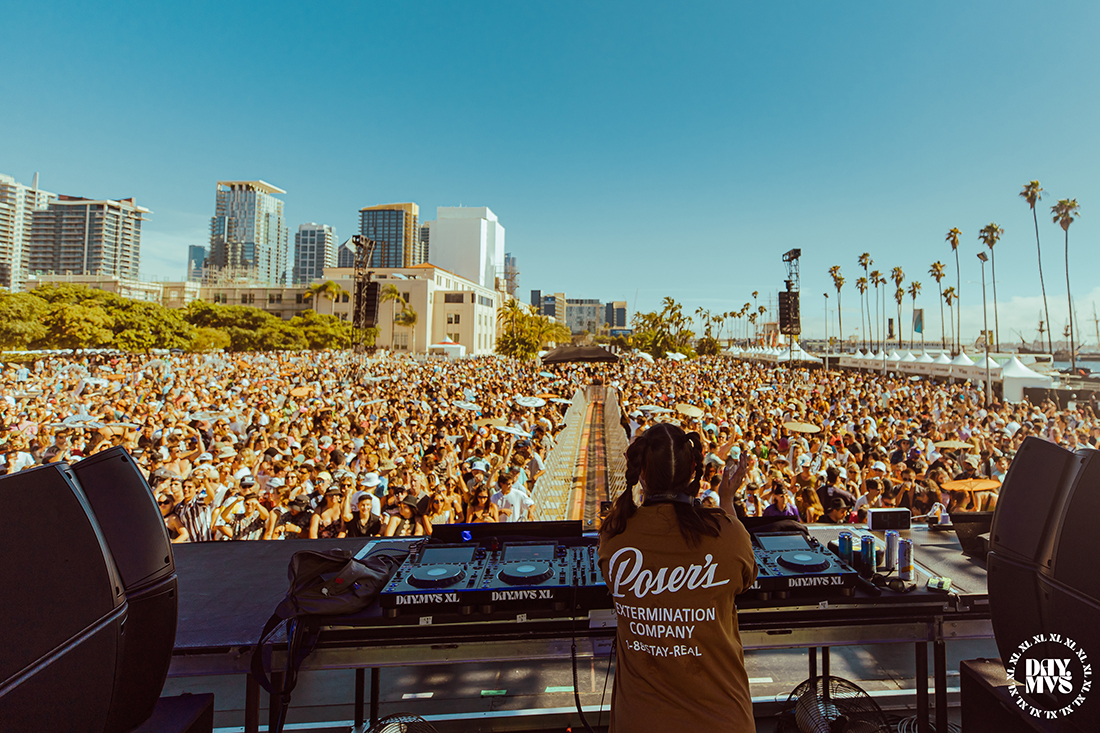 cover image by Keiki Knudsen. Top image: Daniela Becerra; Midle two and bottom: Keiki Knudsen.