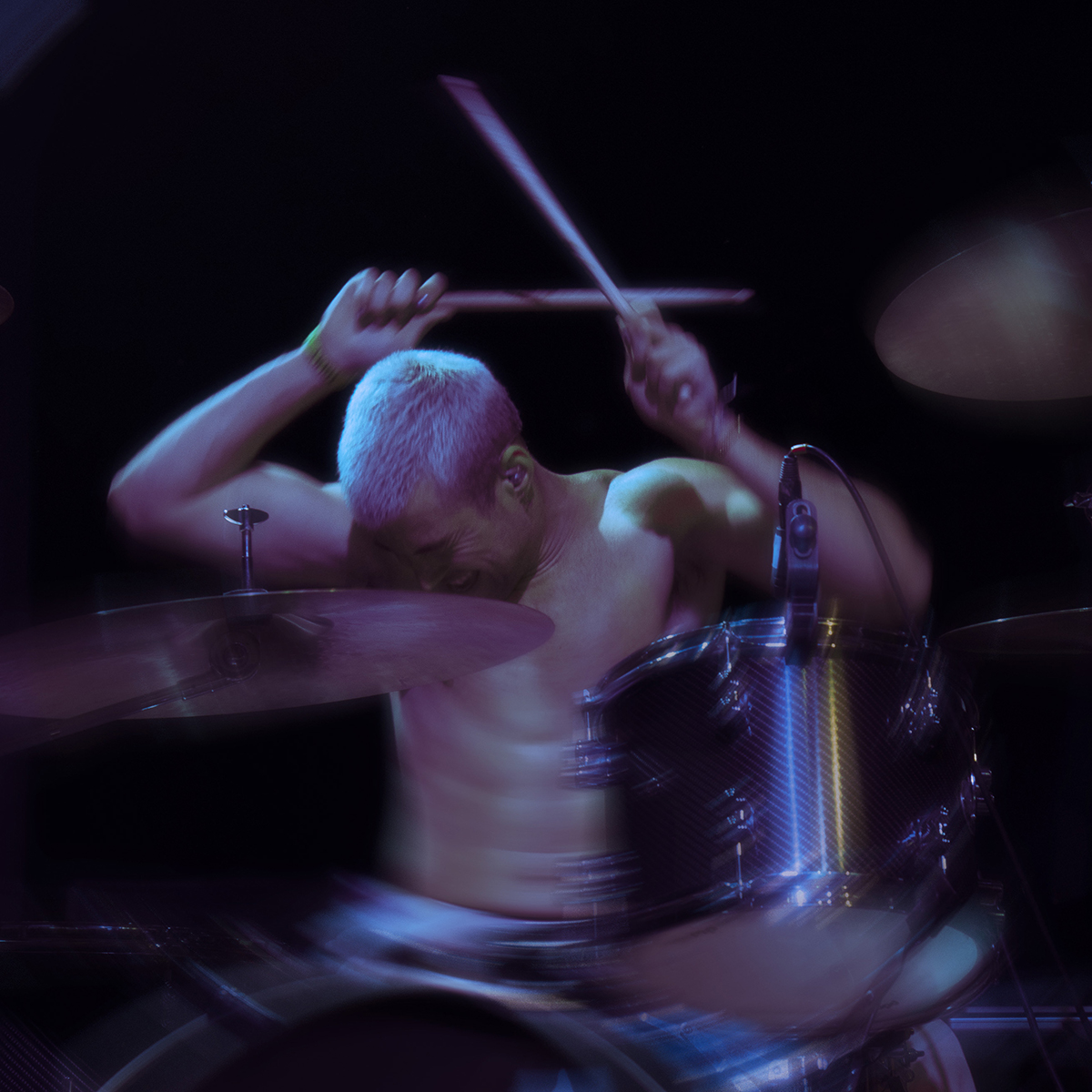 photos by Mateo Wilches
An incredible pop-punk line-up played an unsurprisingly sold-out show at Gramercy Theater on September 25. Finishing out the second week of a seven-and-a-half-week tour, Killboy, Lil Aaron, and Sueco brought their energy to New York City, and the city gave the energy right back.
Killboy started the night off and got the crowd going with ease. Accompanied by Miles Nalasa on guitar and Nick Sampson on drums, Killboy's incredible vocals, badass personality, and energetic performance were the perfect way to get the night started. She graced the crowd with her own hits, including the new single, "Daddy Issues," and her take on hits by other artists. My personal favorite was "Somebody that I Used to Know". She closed out her set by singing Happy Birthday to a lucky fan. With the first act like Killboy, expectations were high for the rest of the show.
Lil Aaron took the stage next, rocking a Starbucks tea and his signature neon green accessories. Joined by drummer Max D'anda and guitarist Jakkyboi, he pulled off a stellar and heart-racing performance. Fans begged to hear one of his most popular hits, "DRUGS". He also pleased fans by introducing some unreleased music to the mix. The crowd wanted to be close to him, so he delivered. He joined the fans and started a mosh pit while performing, before returning to the stage.
Sueco closed out the night with a wild and interactive performance, joined by guitarist James Marino and drummer Khristian. As fan after fan tried to crowd surf their way up to him, Sueco made it a bit easier, repeatedly coming out to the crowd and even inviting a select few fans onstage. He also whipped out his customized crowd surfing board and performed a song, literally, on top of the crowd. Sueco abandoned his shirt early on, but a wardrobe malfunction resulted in him losing his leather pants as well. Undeterred, he happily continued his performance in boxers and boots. This performance was intense with all the unintntional theatrics, but the musical talent was still the focus. With vibes ranging from slow and mellow to upbeat and energetic, it was easy to get lost in the music. 
All three performances were phenomenal, and crowd interaction was high throughout, allowing fans to connect with the artists and experience the show on another level. It was definitely a show that you would not want to miss.