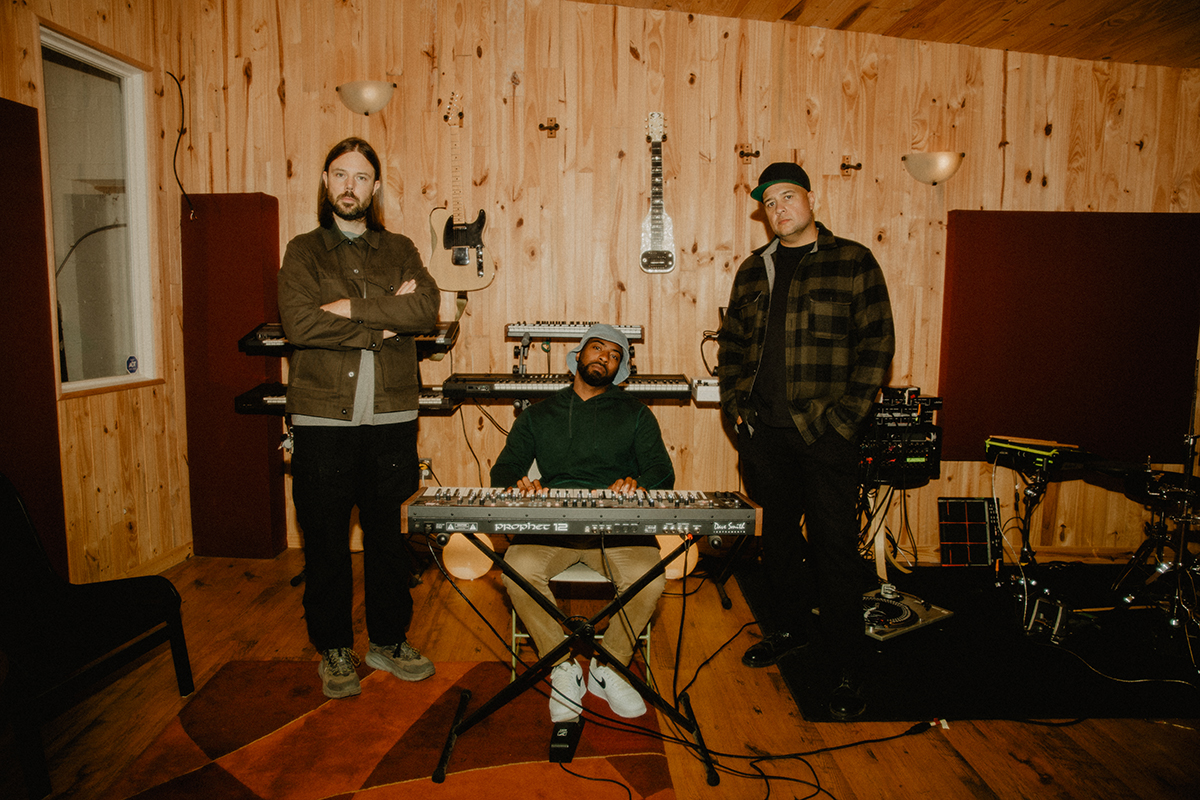 Canadian electronic music trio Keys N Krates (formed in 2008) recently released their latest album Original Classic. The group consists of drummer Adam Tune, keyboardist David Matisse, turntablist Jr. Flo and has been steadily growing in popularity over the course of the past decade. KNK play a wide range of venues from intimate clubs to huge festival stages and occasionally throw special events to their home base crowd in Toronto. The trio make music inspired by many genres but shared that this album really allowed them to step into a direction they've been wanting to get into for a long time. 
Original Classic was released in November with features from well-known artists like Juicy-J, Lido Pimienta, and Haviah Mighty, just to name a few. In light of this highly successful release Keys N Krates sat down with Quip to discuss the new direction they've taken and how it came to fruition.
Cait Schmitz: How has the tour been going, was it exciting being back on your home turf in Toronto with your new album?
Keys N Krates: Yeah that was a highlight for sure. I guess it's a little weird, we played a couple of sets in September, so it sort of felt like it started then. But I guess we officially started a couple of weeks ago and playing Toronto was definitely a highlight.
CS: Is it different playing festivals vs smaller intimate concerts?
KNK: I think there are pros and cons to both. Playing a festival sometimes feels like a sprint, but there's also something to be said about a large crowd all dancing together at a huge venue… 
The band explained how smaller clubs give them the time to explore what they can do with certain beats and really get the audience vibing to different tempos. They also spoke to how the album came to be and how their process is largely a collaborative effort and they thrive off feedback from one another as well as critiques or suggestions from select others. Almost every song includes influences from all three of the group members, but they do give space for individual creative freedoms in order to explore their own distinct sounds. 
CS: Your music has quite a blend of different influences, especially on this new album, can you speak on where you drew influences for this album?
KNK: So we had already started this album before going into the pandemic. We kind of had an idea of what we wanted to do. I think the three of us after our last couple of projects knew what direction we wanted to go in. Our last few projects were more dance-driven and we wanted to continue in that direction heading away from just trap.
The one goal they had with this project, the band commented, was finding their place in dance music and really understanding how to make people groove and dance from a more global standpoint. Safe to say that goal came to fruition because this thirteen-track album does a fantastic job of blending together house, hip hop as well as dance music.
CS: Original Classic has a ton of collaborations with some incredible artists, was it easy working with these other artists?
KNK: It was actually really great. We love working with artists who might not have done something like this within their own body of work.
Haviah Mighty was an artist they really enjoyed collaborating with because together they were able to bring out aspects of her strengths she doesn't normally use in her own work. Her work is incredible to begin with (hence the Polaris prize) but it was fascinating to travel in a different direction together, the band shared. 
Reflecting on other collaborations  Jr Flo expressed how the group wanted to do something different with a lot of the artists featured on the album and explore what they could do when pushed into a style of music that was maybe outside their normal genre. Pushing musicians outside of their comfort zones is often when you can get the best results, KNK pointed out with passion. It would also be evident pushing the limits is something they apply to their own work, we have come a long way from "Dum Dee Dum" and this growth is an ongoing adventure.
Keys N Krates new album Original Classic was released November 12th and is an album you won't want to miss. The group has just embarked on a tour with dates continuing all throughout the winter and into the spring – hopefully. This band of intricate rhythms and various styles are absolutely worth the listen and their live shows are a party you will want to attend.
Images by Mitch Brown, courtesy of the artist