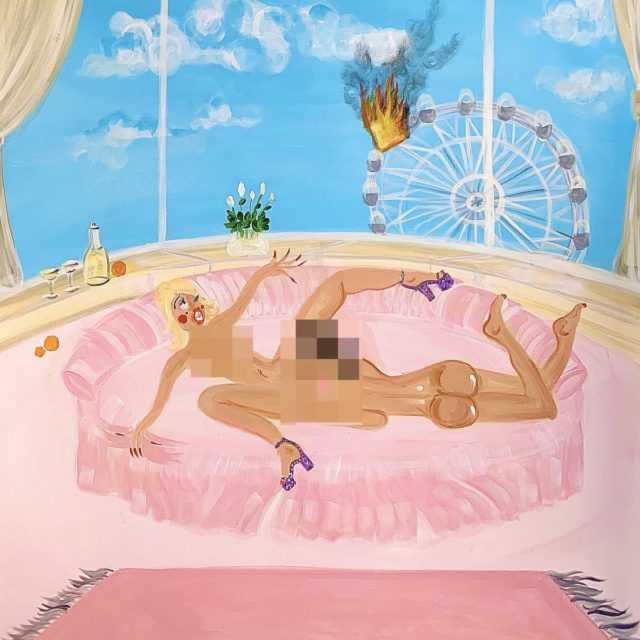 Long before lockdowns started all across the globe,
Kali Uchis
proved herself
as
an artist who
knows what it means to be alone.
Isolation
was the title of her
debut
studio album, released just two years ago. Since then, Kali had been teasing a second
record,
set to come out
later
this year.
Last Friday, to everyone's surprise, Uchis went ahead and dropped a four-track EP,
TO FEEL ALIVE
.
Two songs,
opening track
"Honey
Baby
(Spoiled!)"
and
"Angel,"
had been incubating since the
Po
r
Vida
era
(both
can be found as earlier mixes on her YouTube channel, the latter under the title
"Pablo
Escobar").
The opening track
rings in
sweetly
, with
90's hip hop vibe
s
played into downtempo dance-electronic beats. The lyrics
speak to
positive romantic experiences
, ones that
focus on female pleasure. The album art paints a sexy, albeit censored, scene of love acts indoors on a daybed while the carnival Ferris wheel flames just outside the window. Call it a mood.
On
"i
want war
(BUT
I NEED PEACE)" the heavy piano
on the
track placates Kali's inner conflict with a lover. Throughout the EP her voice shows range; in solitude, Kali Uchis harmonizes with herself
for
these bedroom songs. The timely
title track
,
"TO
FEEL ALIVE,"
stands out
as
a lament on Kali's deeper insecurities
. She sings about
failing to measure up and
being a misfit
while
tying into the COVID-19 quarantine age. Painfully, she sings,
"I
miss my family, things will never be the same. To all the people that have lost I'm screamin'
'Rest
in Peace!'"
with
a
n anguished
, indie diva sigh.