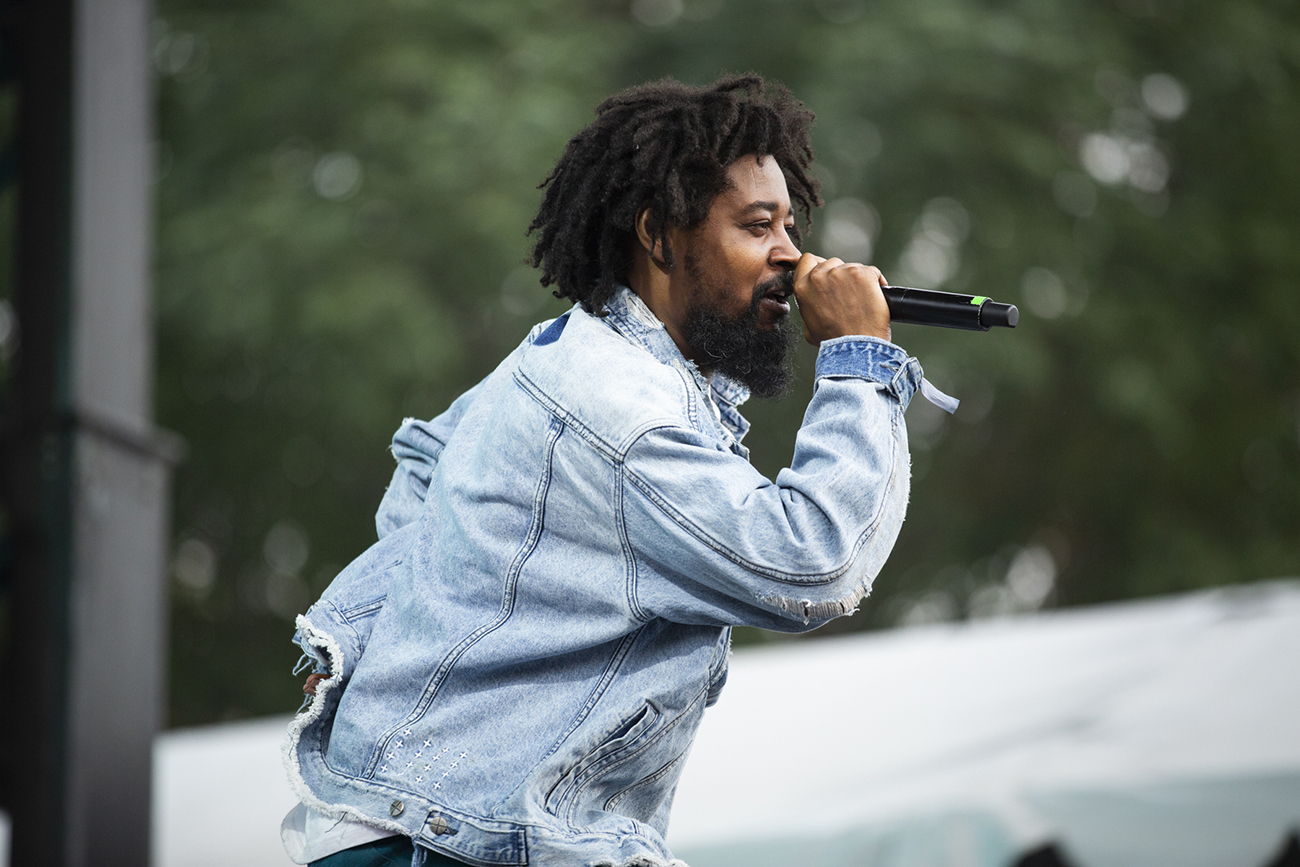 text by Sarah Thomas | photos by Kristie Kahns 
Pitchfork Music Festival returned for its 15th year on September 10th for a weekend of incredible music, food, and art. The show's artist's graced the three stages with enough energy to power even the dimmest corners of Union Park. 
Day one of Pitchfork started unconventionally with waiting in line to go down the stairs from the "L" station. Ahead of me, several other people in line were dressed in a similar theme: reusable water bottles clipped to their bags, beaten up Dr.Martens, and vintage T-shirts. The sounds from the festival were floating up from behind the gates, and ticket hawkers stood prepared at the base of the stairs to shout out their wares.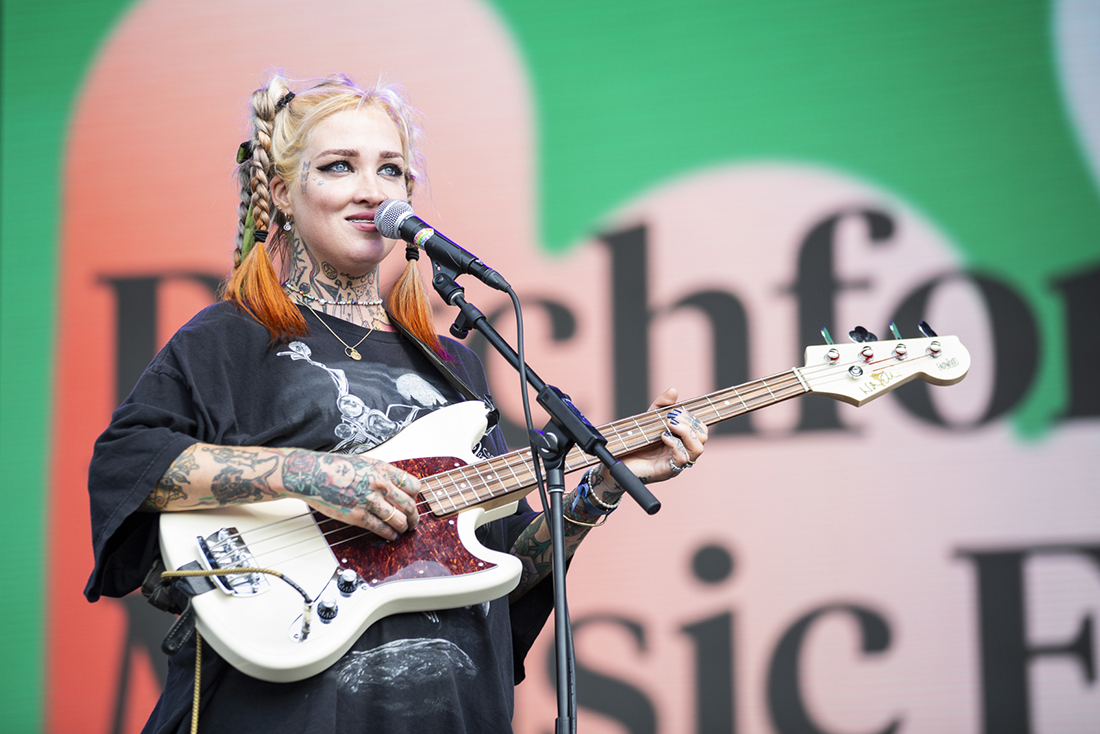 The three stages were at the various corners of the park, with large swaths of dead grass in between. Early in the day, some attendees opted out for lounging in the shade while they listening to the performances, the sound systems carried music loud and crystal clear to the back of the park. I arrived in time to see the Chicago local, DEHD, blast through their set.
Vocalist and bassist, Emily Kempf commanded attention during her performance. Wearing 4 pigtails and baggy clothing, she exuded the kind of effortless coolness that permeated the festival. Listeners swayed to some of the songs in an almost meditative trance. Her face was illuminated by the camera's, giving us glances at her braces-filled snarl as she shredded through song after song. She asked for a "vibe check" at one point to which the crowd responded with enthusiastic cheering. DEHD's performance was a perfect constellation of riffs, crooning, and headbanging.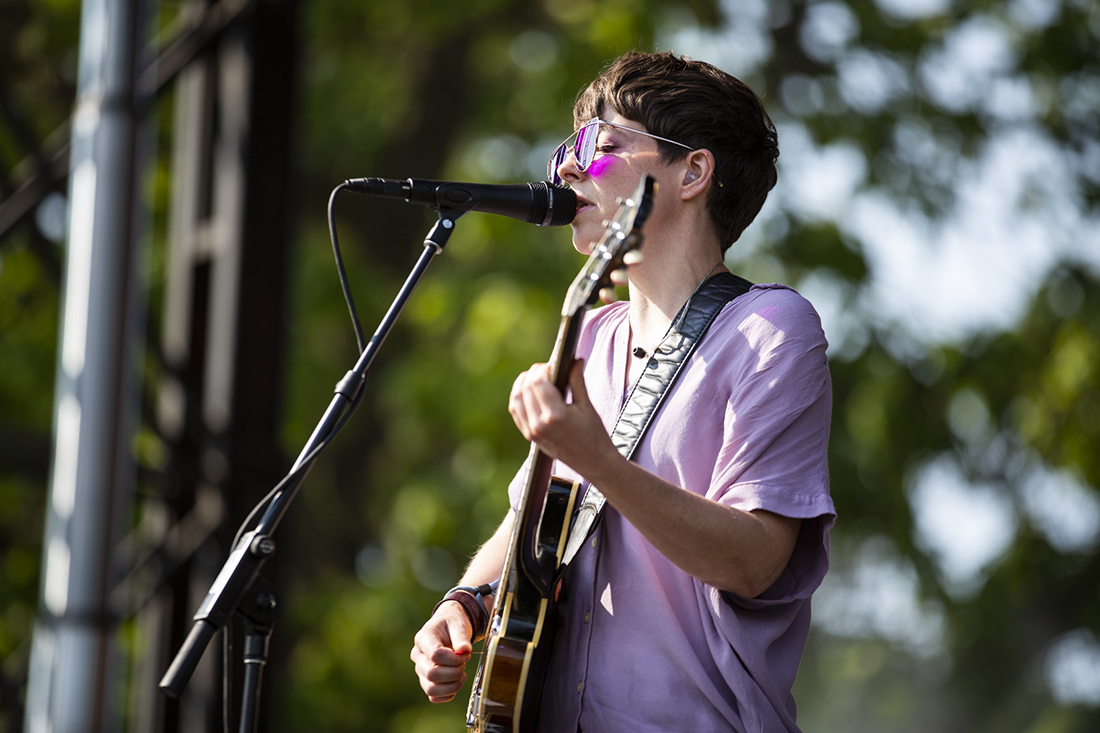 Immediately following DEHD, Indie darlings, Hop Along began their set. Already drawing a crowd at their mic check, the listeners cheered at every snatch of song that came from Frances Quinlan's guitar. Once ready, they launched right into "Waitress" and to the sounds of screaming fans. Hearing Hop Along live is an experience not to be missed. The myriad of layers to their sound, the rasp of Frances' voice, and the general feeling of myrrh are something that doesn't always come through when listening to recorded music.
Like many other artists would share throughout the weekend of the festival, Frances expressed a collective feeling: "It feels so good to be doing this again".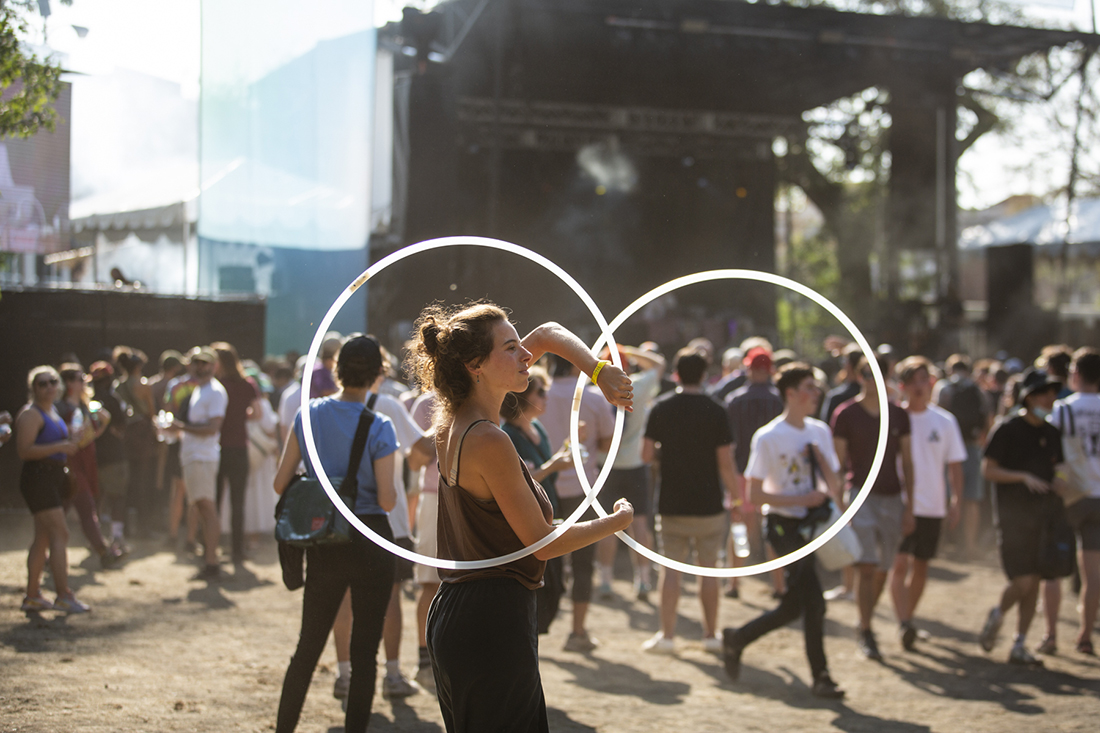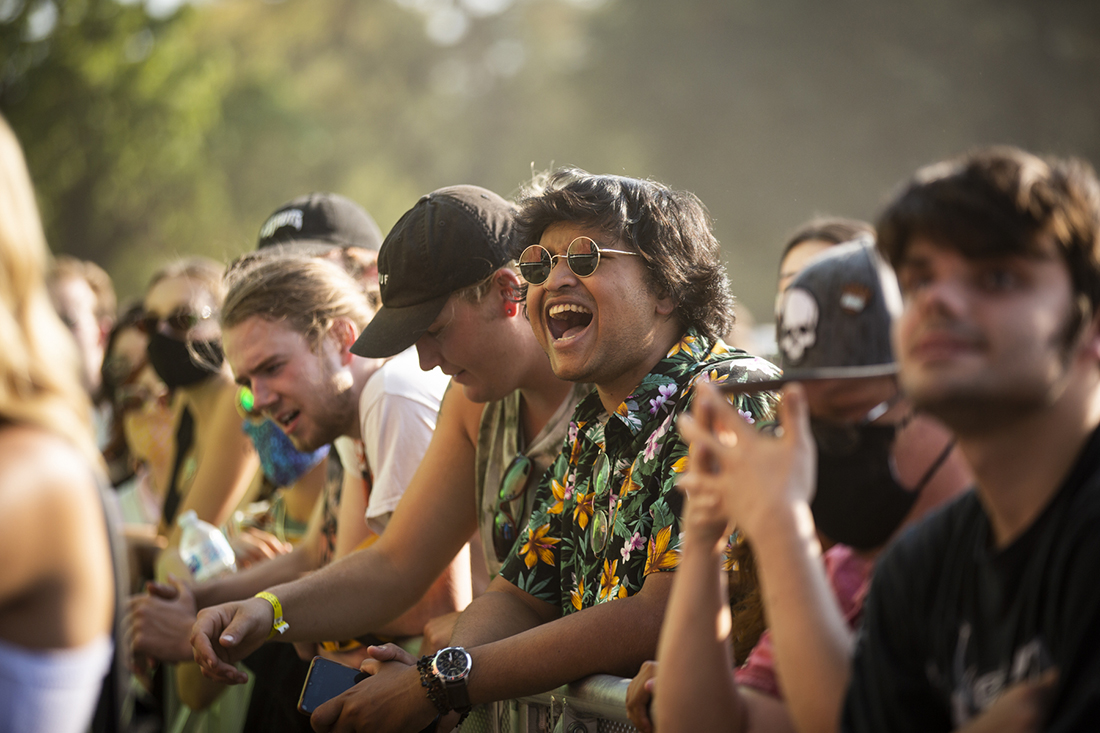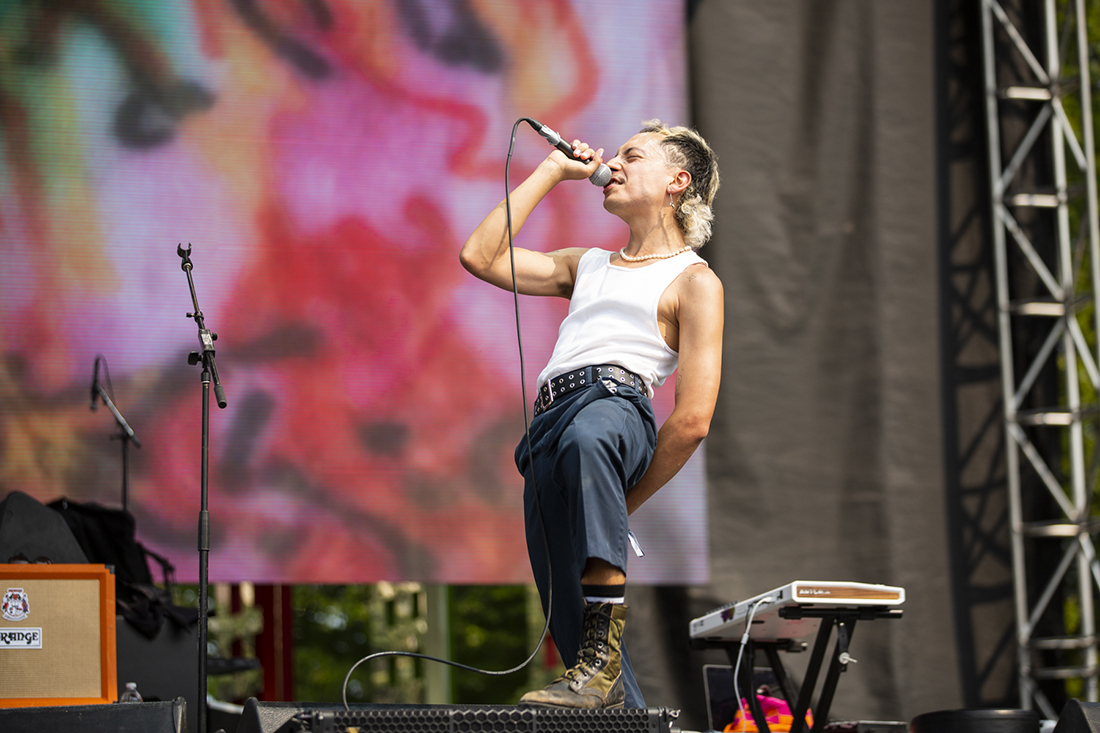 Saturday began with me running to catch Divino Niño. Having only seen them once before in 2019, I knew that their show was not one to be missed. Hanging near the back of the crowd, Camilo Medina's face greeted me on the screen, charismatic and full of energy.
Sporting a white tank and combat boots and a pearl necklace, Camilo crooned and thrust across the stage. With all the bravado of a rockstar, Camilo truly took us there. The band switched seamlessly between moods and even instruments, at times forgoing guitars completely to rap or dance around the stage. It was a great reminder of what live music can be, especially after months of lockdown.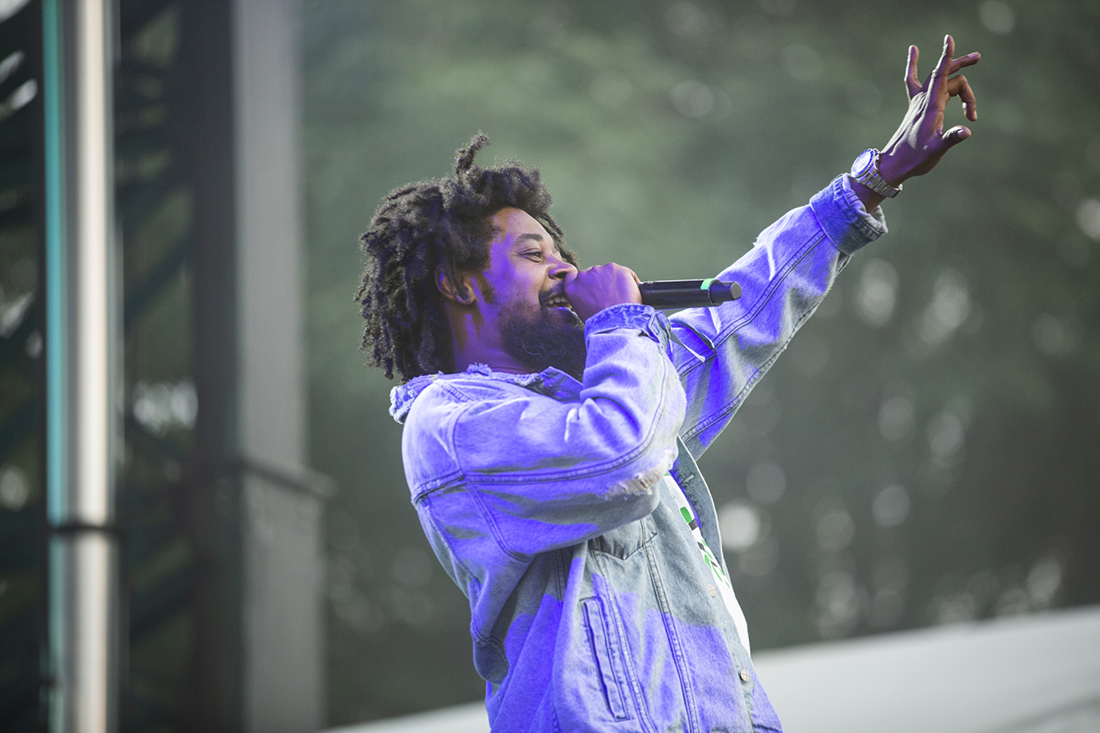 We ended this Pitchfork weekend with one thought in mind: See Danny Brown. This year marked the ten-year anniversary of his album, XXX, which Danny made sure to mention during his set. New to his music, I wanted to see firsthand what his stage presence was like, and to hear his incredible lyricism firsthand. What I was met with was a hodgepodge of music festival moments: Fans rushing to get to the stage, Danny doing call-and-response with his choruses, crowd surfing, and good old-fashioned moshing. By the time a wall of death opened in front of the stage, I knew that this was going to be the highlight of the show. Danny bantered with the crowd, admitting he hadn't practiced his songs over quarantine: "I was too busy with my air fryer, man." Which turned out to be true as Danny stumbled over the lyrics to one of his songs and jovially laughed it off. The crowd could care less it seemed as the energy radiating off the crowd was permeable. A turquoise blue bra sailed onto the stage at one point, of which Danny scooped up and wore for part of the set.
After a summer spent mostly indoors, it felt good to see Chicago concert-goers come together under the sun once again for a weekend of live music. If it's one thing this city knows how to do, is celebrating the return of live music with all the joy and screeching one can handle.