At Toronto's Phoenix Concert Theatre this evening there was a sense of humour. Sloven, belching, and shirtless, coursing through Viagra Boys' live songs  – something that proved most receptive to the sold-out crowd.
Hailing from Stockholm, Sweden, the motley sextet delivered a visceral performance from start to finish. For fans, hungry for a snack of something unhinged, they got what they came looking for. Moshing, crowd surfing, drenched-in-sweat, you name it.
During one of their newest songs, "Troglodyte", tattooed lead singer Sebastian Murphy prowled the stage against a steadfast, monster groove. Pulsating inside the walls of the venue, it's here when the controlled chaos truly began.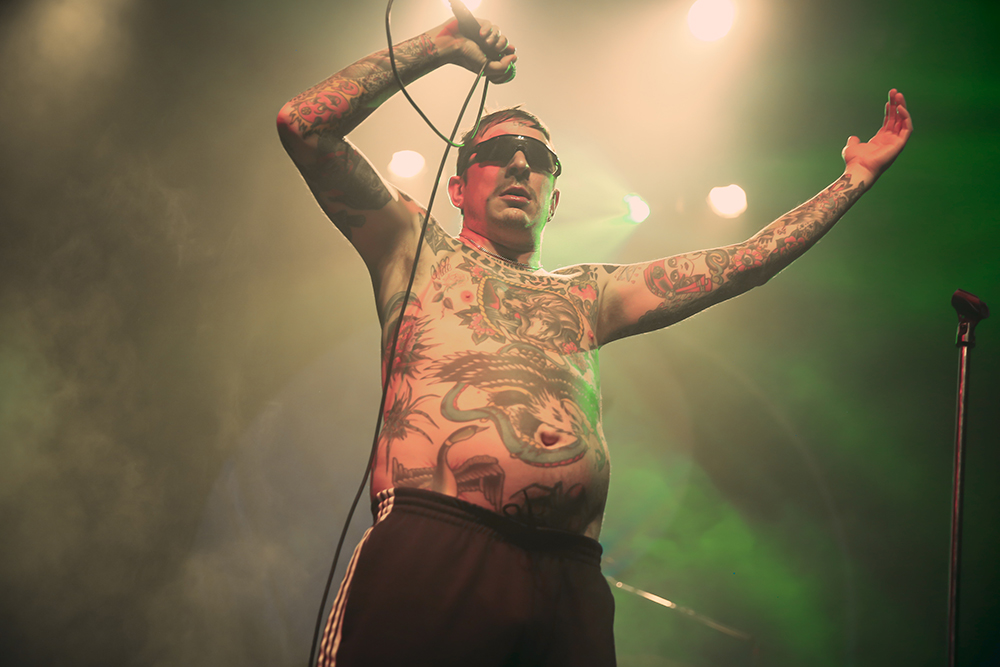 In playing with the fortitude that each song required, every member of Viagra Boys sounded uncommonly talented while being remarkably loose.
Running just under two hours, the concert featured a setlist packed with songs from their latest record, Cave World, while serving up beloved older tracks like "Worms" and "Ain't Nice".
Yet, no matter how unwieldy their music got throughout the night, it never lost its sense of fun. Chalk it up to their Scandinavian style. That, and Sebastian Murphy's alcohol-fuelled stamina has to be seen to be believed.