Starting off an intimate night of jazz at Brooklyn Bowl, The Horne Electric Band filled the stage and ultimately shed some high energy for their NYC Winter Jazz Festival performance. With a funk flair and a touch of humor sprinkled in through some vocal samples, it was a needed vibrant push to get the night rolling. Drummer Corey Rawls held down the rhythm section center stage with a relaxed smile, reiterating the good time being had on stage while Tyler Blanton, responsible for the group's compositions, gave an animated performance, enlivening the room with a playful, electric handle of Malletkat and synth. Trumpet and Tenor Saxophone (Yacine Boulares) worked hand in hand to keep the grooves while guitar and bass (played by Massimo Biolclat) kept things grounded on the funkier side. Inviting the crowd to all get a little bit closer, Blanton introduced "The Wah Wah Song," a slinkier jam that marked the peak to the group's set.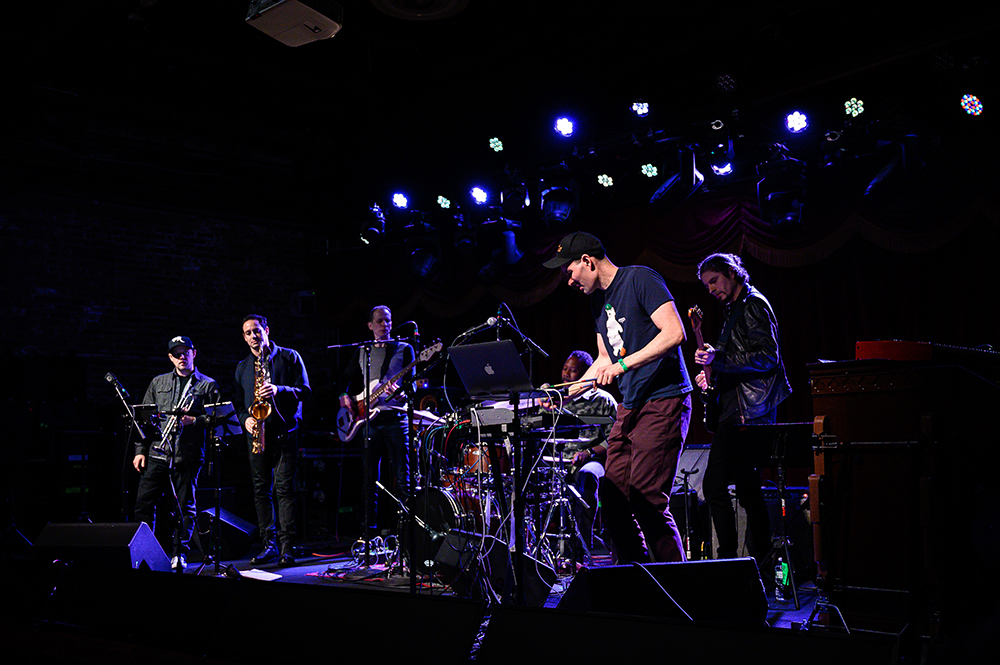 The crowd grew as this year's Jazz Fest's artist-in-residence, Mark Giuliana's Space Heroes, took the stage. Guiliana himself maintained an air of flowing ease while playing in his utterly unique style. Chris Morrissey on upright bass added to the mix, bringing a sense of thorough enjoyment. You couldn't help but be drawn to the musical dance he had with his bass and the vibe of the stage until Guiliana slapped back with a breakdown. Solos by Shane Endsley on trumpet and Jason Rigby on saxophone rounded out the performance. Though Guiliana has more shows to go during this year's fest, he looked relaxed and natural as ever, taking in the scene from behind his throne with complete control. We look forward to seeing more from Space Heroes as well as Guiliana's upcoming performances to close out the fest!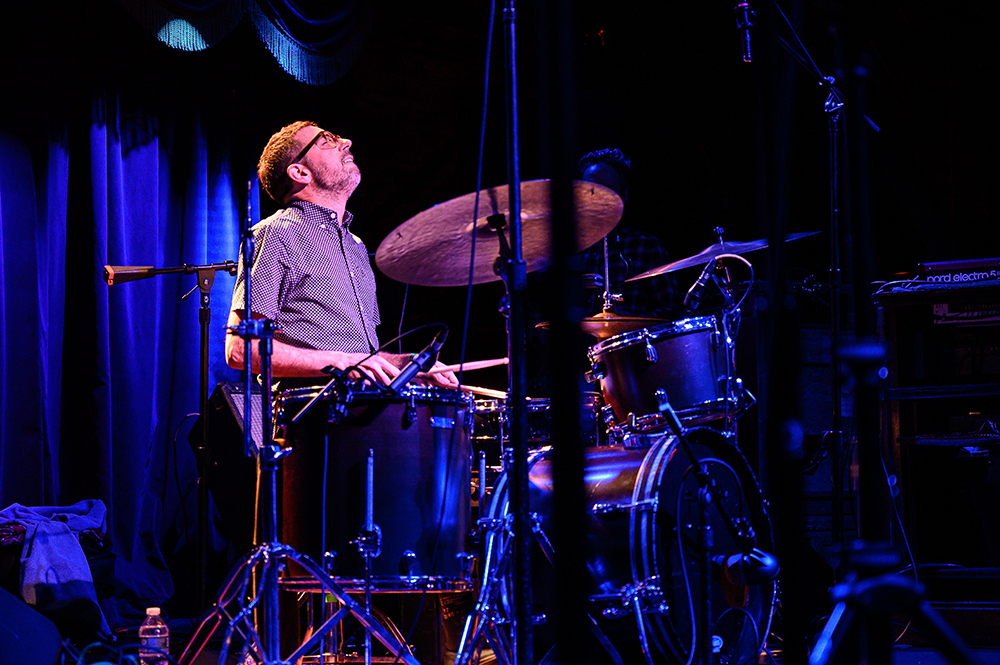 The night closed out with the duo Scott Amendola Vs. Wil Blades. With a confident attack from behind the drums by Amendola was in his element. Blades met him on Hammond organ and clavinet, playing with an octopus-like reach across layers of keys and pedals, yet with the effortless quickness of dancing fingers. As expected, the intrigue of this duo came from the variety and depth of musical play made available by the two skilled musicians. Amendola later invited special guest, Skerik to join the conversation on tenor sax. Skerik took his time to ease into the set, but once he did, it made for a pleasing ride. The set wrapped with a final, full jam.