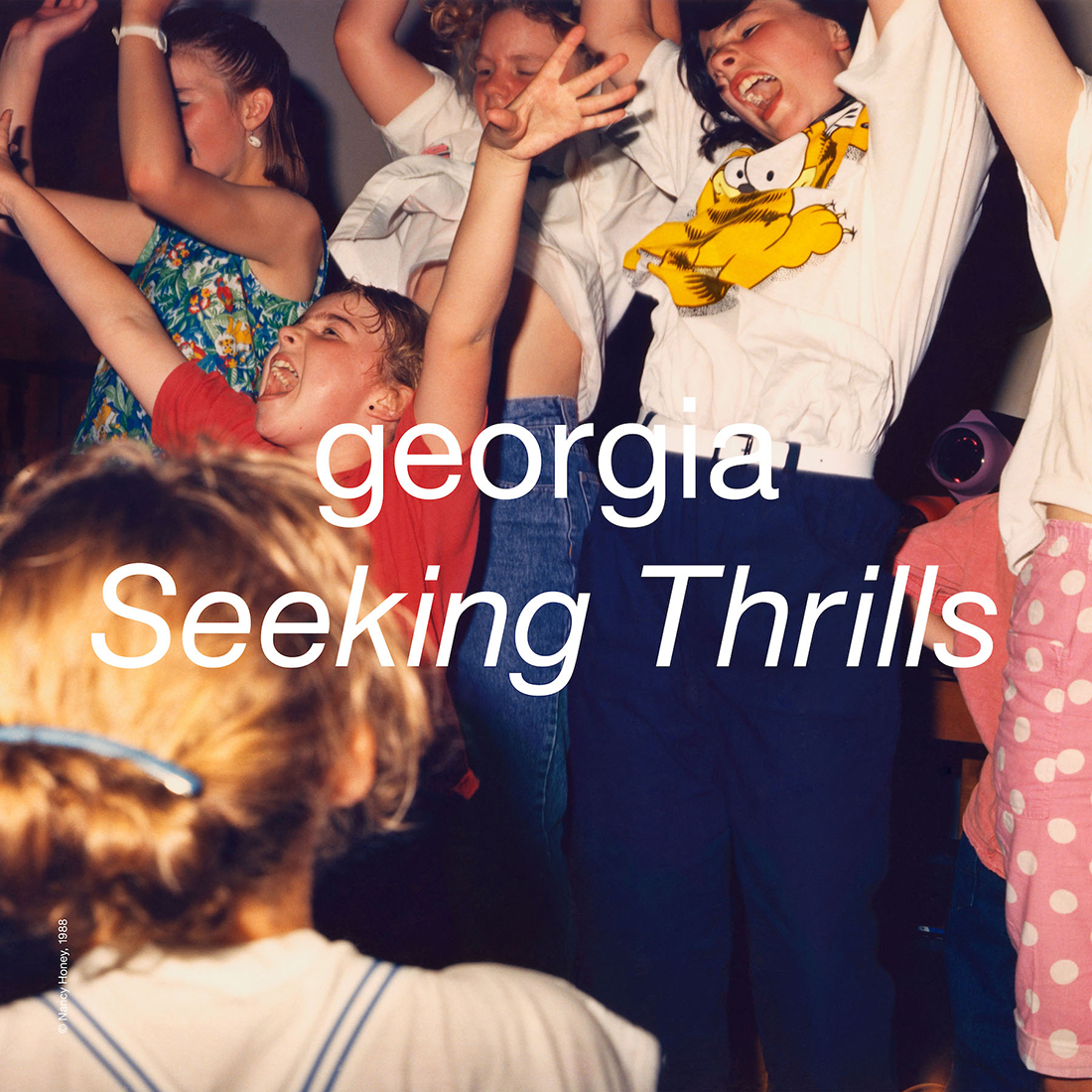 There's been an impressive slew of young, talented, and daring pop artists to emerge from the UK in the last few years. Acts like Slowthai, Little Simz, and Charli XCX to name a few. It seems like these artists are finding the ability to combine their unique visions with blueprints of sounds from scenes gone by; being daring while remaining accessible. Georgia, with the release of her latest album Seeking Thrills, delivers 13 exciting and bold tracks that are endearing in their ability to get the listener moving.
Shimmering, thumping, and lush from the outset, Seeking Thrills packs a lovely punch that sees Georgia reckoning with love and loss on the dance floor. Album opener "Started Out" has some unmistakable Chicago/Detroit house scene vibes; it's the kind of tune that, if there's any justice, should find a home on dancefloors and in clubs across the world. A certified smash of a dance track. Georgia follows up that effort with the equally compelling "About Work the Dancefloor," a synth-pop-driven track that has definite anthemic qualities. 
"24 Hours" keeps the energy going and shows Georgia's ability to infuse a dance track with an introspective lyricism that takes the song to another level. It's a fire starter that will have audiences singing in unison at the top of their lungs. "Never Let You Go" has a post-punk feel to it, with (yet another) wonderfully catchy hook; one of several on the album.
While the first half or so of Seeking Thrills is stuffed with more enjoyable dance songs than some artists produce in their entire careers, the back half of the record has more nuggets of influence that Georgia embeds in each song. "Mellow" stands out as a trap-influenced, an M.I.A.-style banger that gets better with repeated listenings. 
Seeking Thrills is a standout second album from an artist that is growing quickly into one of the more exciting voices in pop. Georgia can seemingly write a hook in her sleep, but she makes sure to pour her heart into every song as though that song has the ability to potentially change the listener's life in a positive fashion. Georgia clearly believes in the power of the dancefloor as a space for healing , discovery , and transcendence. After listening to Seeking Thrills, it's hard not to share that same vision with her.