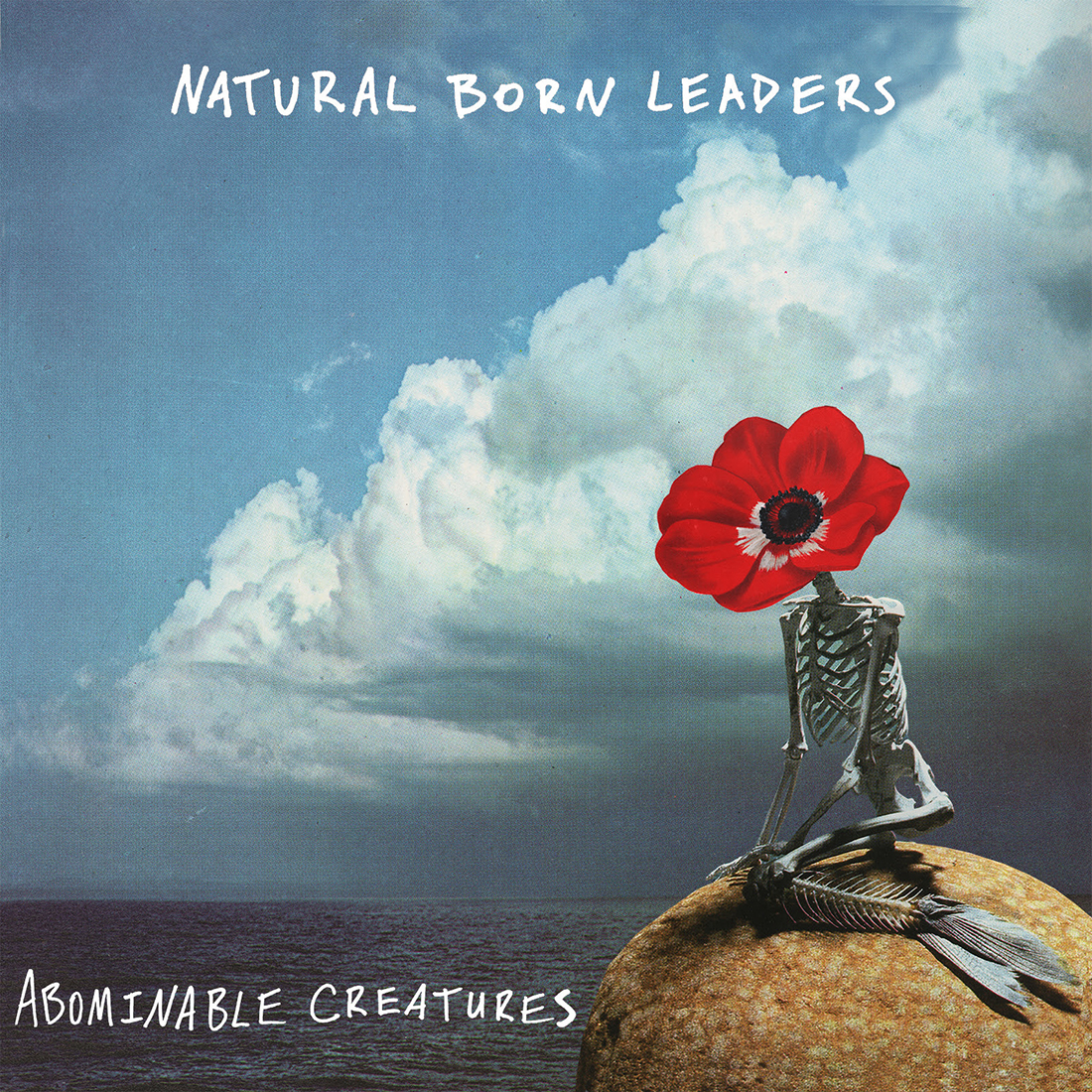 Following a memorable debut EP, About Time, and a noteworthy Tiny Desk contest submission, alt-hip hop band, Natural Born Leaders, releases its sophomore EP, Abominable Creatures today. The quintet has only been playing together for three years but they're quickly finding their niche in music with an unorthodox sound that doesn't fit into just one or two music genres.   
On the Abominable Creatures album, the band picks up where their first EP left off by integrating and experimenting with hip hop, rock, jazz, soul, pop, blues and ska. The 6-track EP consist of heavy basslines coalesced with artful instrumentation and the socially conscious lyrics of front man and guitarist Michael Martinez.
The title track is a 3-minute tug-o-war of genres with Martinez rapping over a mid-tempo blend of rock and hip hop before bridging into an up-tempo rockabilly sound. "Abominable Creatures" and "Hellraiser" are first cousins, in the sense that they have a similar sound, though the latter adds a touch of ska.
Both "Abominable Creatures" and "Guerilla Glue" are laced with personal perspective and messages of being bold and staying encouraged despite unfavorable circumstances; the passion in Martinez's voice hangs onto every lyric. Although the message of "Napoleon's Revenge" is heavily political, the hypnotizing guitar solo makes it the standout track on the EP.
The soulful "Calypsula" and bluesy "Voodoo" show the listener that the band doesn't shy away from being vulnerable when it comes to love and lust. The former weaves a tale of an infinite love loop while the latter speaks about a woman who has a spellbinding and lustful on her lover. Could Calypsula be the name of the mystery woman with this voodoo-like stronghold over men? The answer is left to the listener's imagination.
Abominable Creatures allows each musician to showcase their talent while elevating the band as a whole. Despite dabbling in numerous genres and the variation in lyrical content, Natural Born Leaders' story and message never get lost. As with any band, there is room for them to develop and cultivate their instrumental and lyrical artistry, not to mention, their band name is very fitting.
Upcoming tour dates:
10/23 – Columbus, OH – The Summit
10/24 – Louisville, KY – Mag Bar
10/31 – Johnson City, TN – Capone's
11/2 – Asheville, NC – The Mothlight
11/9 – Athens, GA – Soul Bar
11/14 – Birmingham, AL – The Nick
11/16 – Memphis, TN – The Hi Tone
11/20 – Denton, TX – Dan's Silver Leaf
11/21 – Austin, TX – The Scoot Inn
12/14 — Charlotte, NC — The Evening Muse