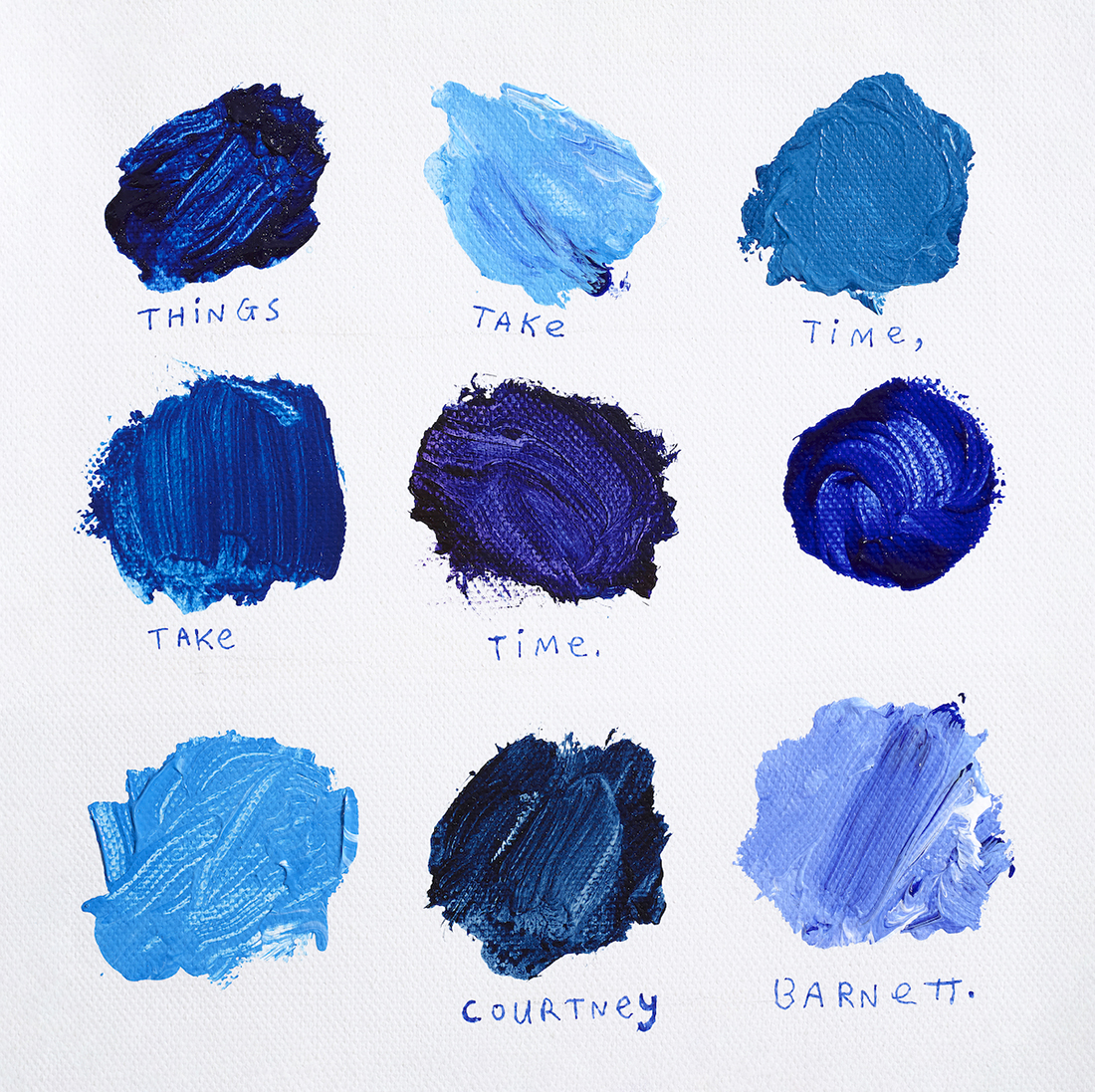 Australian singer-songwriter Courtney Barnett is back with another album, the delightful and compelling Things Take Time, Take Time (set to release on November 12th), her first since 2018's Tell Me How You Really Feel. The record has a lot of the qualities that have made Barnett a household name in the indie and alt-rock landscape, but this album also has some elements that bring her sound in interesting new directions.
Barnett's eye for detail is as keen as ever, and her relaxed moods and creative songwriting come to the forefront once more to make Things Take Time, Take Time perhaps her most intimate and assured record yet. An exciting range of styles is present in the record: guitars that range from hard and heavy to dreamy and casual, grooves that vary in form from plodding and deliberate to straight-up danceable bangers, and of course her instantly recognizable vocals. As always, her lyrical touch is expansive, with carefully crafted vignettes that broach on topics and emotions as diverse as love, frustration, tenderness, longing, and fear, while often straddling all of the blurry lines that such topics propose. Her voice remains utterly recognizable, that matter of fact, almost conversational tone with passion, intent, and insightfulness always oozing out from beneath the surface of her deadpan delivery.
Album opener "Rae Street" kicks off with gritty, defiant guitars that set the scene for Barnett's equally defiant and assured delivery. Barnett plays the philosophical, detached observer, mulling over life's mundane intricacies – 'In the morning I'm slow/ I drag a chair over to the window,' she starts, setting the scene, 'Light a candle for the suffering/ Send my best wishes with the wind.' Barnett seems intent on accepting things for what they are while advocating for continued hope and not letting things get the best of you. It's a fun, hopeful, earworm of a first track. It foreshadows the "so it goes' nature of much of the record.
  "Sunfair Sundown" is breezy and laid back, while "Before You Go" (another standout from the first half of the record) is Barnett at her most endearing. Up-tempo and danceable, it's probably the best "crank it loud while you drive down the highway" song of the record. It's confessional and intimate, direct and to the point, 'If something were to happen, my dear/ I wouldn't want the last words you hear to be unkind.' It's a tender and charming piece of music.
"Turning Green" has perhaps the most innovative guitar work of the whole record, with punky metallic riffs that shred over a plodding programmed drum beat. "Write A List of Things To Look Forward To" is a true pop gem, maybe the best all-around song of the entire record. Jangly, country-western guitars jump to the forefront and swirl around a straightforward four on the floor beat: 'A baby is born/ As a man lay dying/ And so on it goes/ I'm looking forward to the next letter that I'm gonna get from you', Barnett sings. It's another one of the introspective and emotional dancefloor sing-alongs that fans of hers will love.
Album closer "Splendour" lays on a melancholy mood, plodding along slowly and beautifully below Barnett's lyrics of longing over a relationship that seems to be altering before her eyes. `Remember when we watched that sunset/Deep in the desert,' she sings, capturing once more the beauty and sadness that arises in little, fleeting moments. Things Take Time, Take Time is Courtney Barnett at her best, and it's a record that will surely see her praises sung once more by both her diehard fans as well as the wider indie-rock audience.
Upcoming tour dates:
Sat November 27 – Pioneertown, CA @ Pappy & Harriet's
Mon November 29 – Las Vegas, NA @ Brooklyn Bowl with Bedouine
Tues December 1 – Boise, ID @ Knitting Factory with Bedouine
Thurs December 2 – Salt Lake City, UT @ Depot with Bedouine
Sat December 4 – Phoenix, AZ @ Van Buren with Bartees Strange
Sun December 5 – San Diego, CA @ Observatory North Park with Bartees Strange
Thu, December 9 – Los Angeles, CA – The Theater at Ace Hotel with Warpaint
Fri December 10 – Los Angeles, CA @ The Ace with Bartees Strange
Sun December 12 – Oakland, CA @ The Fox with Bartees Strange
Tues December 14 – Seattle, WA @ Paramount with Bartees Strange
Wed December 15 – Vancouver, BC @ Commodore
Sat January 22 – Minneapolis, MN @ Palace Theatre with Julia Jacklin
Sun January 23 – Chicago, IL @ Chicago Theatre with Julia Jacklin
Thurs January 22 – Milwaukee, WI @ Pabst Theater
Tues January 25 – Detroit, MI @ Masonic Temple Theatre with Julia Jacklin
Wed January 26 – Columbus, OH @ Express Live with Julia Jacklin
Sun January 30 – Raleigh, NC @ The Ritz
Fri January 28 – Nashville, TN @ Ryman with Julia Jacklin
Sat January 29 – Atlanta, GA @ The Eastern with Julia Jacklin
Mon January 31 – Asheville, NC @ Orange Peel with Shamir
Wed February 2 – Washington DC @ 9:30 Club with Shamir
Thurs February 3 – Washington DC @ 9:30 Club with Shamir
Fri February 4 – Philadelphia, PA @ The Met with Julia Jacklin
Sat February 5 – New York, NY @ Radio City Music Hall with Julia Jacklin
Mon February 7 – New Haven, CT @ College Street Music Hall
Tues February 8 – Boston, MA @ Wang Theatre with Shamir
Thurs February 10 – Burlington, VT @ Higher Ground with Shamir
Fri February 11 – Montreal, QC @ Mtelus with Shamir
Sat February 12 – Toronto, ON @ Massey Hall with Shamir