A few weeks back an intimate group of Torontonians gathered for the Red Bull x Collectif Nude block party at The Bentway, a public space under an expressway near Historic Fort York. Chris LaRocca and I sat around the corner on a pile of picnic tables, far enough away from the noise of the party to have a chat. LaRocca has a very calm, collected presence, subtle voice, and a kind smile – a clear reflection of his music and upbringing.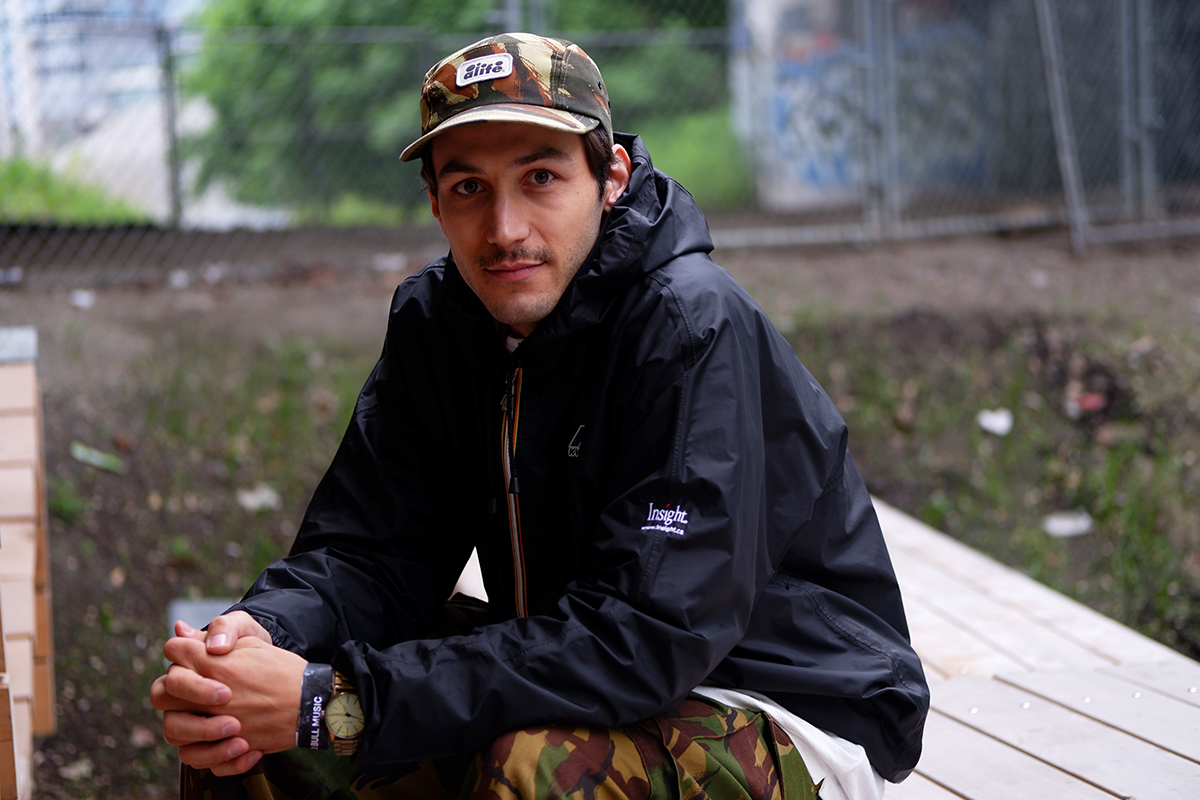 LaRocca grew up in a music-friendly household, in Kleinburg, Ontario, with a father who, at an early age, introduced him to a handful of "forward-thinking" artists like John Coltrane and Steely Dan, a collision of genres and "stuff an eight-year-old kid wouldn't listen to on his own." One genre that he was drawn to all on his own, however, is pop music, starting with artist like Cher and The Backstreet Boys. This "weird fascination with pop" years later lead to his current project but before that, there was a bit of exploration. LaRocca's first few band encounters were with hardcore music like metal and later he joined a band called Elos Arma, "indie-pop kind of stuff."
While in the band Chris invested into some electronic equipment, including synthesizers, but they didn't seem to have a good place in Elos Arma. Having experienced a variety of different genres at this point he realized that what he really wanted to do is sing: "I'd never tried singing before but I've grown up listening to singers and wanted to give it a shot." He started playing with simple beats and chords on the synthesizer and singing over the tune before ever touching a computer. For a little while he "kinda sucked," he admits, but with time things got better: "Now I've finally found my voice and it feels good… I am happier [singing] than doing anything else."
Herag Sanbalian, his current producer, bandmate, and close friend, gave Chris the A-B-Cs on music production and the rest was acquired through trial and error by reading manuals, diving deep into ReadIt threads, and watching YouTube. He also once knew how to play the saxophone, though that muscle memory is gone now, but "guitar and piano are forever."
LaRocca's debut single "Closer" dropped in 2017 and the music media was promptly infatuated. His Debut EP Voila received praise from Nylon, Fader, Noisey, Complex, Earmilk, and earned him a fresh listing on Ones to Watch. Fader called "Closer" a "Shiny, personal pop" and that same year LaRocca had an opportunity to participate in the Red Bull Music Academy Bass Camp. Here he met Young Clancy, Clairmont the Second, Shagabond and many others who he works with now.
Meeting the Red Bull team has been a highlight on its own, they've been "nothing but good to me since" LaRocca reflected just a couple hours before hitting the Red Bull stage yet another time. LaRocca's stage personality is much more upbeat and animated, something the fans noticeably loved about their live performances, which he admits are their best feature as a band. "Where's my dad?" he pauses and scans the audience, "There's my dad, I love you dad happy Father's Day! I'm sorry I can't make it to the play tomorrow."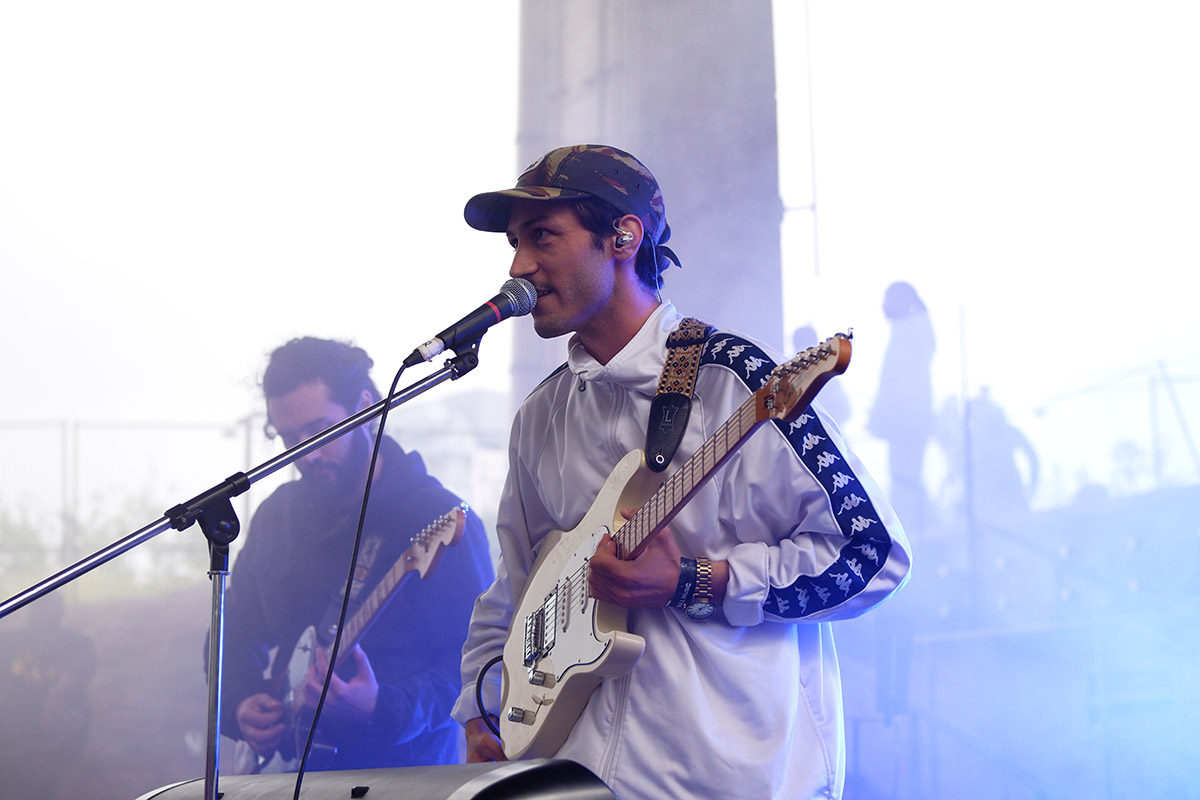 Despite the early media recognition coming up in the Toronto music scene was not an easy journey. For quite some time Chris felt like an outsider, "No one would work with me, [people] did not take me seriously, called us corny," he notes, but he found a way to keep moving, "I just accepted it, at first it hurt me but then I was like 'fuck everyone else' I have my friends, I believe in what I'm doing and I don't care if anyone else does." Now that he is not the "newest" he's been able to work his way up. "I feel like there's been this stride where everyone is down to work like everyone is way more inclusive now than they've ever been," he points out. His own attitude coming into the RnB world (after plaything DIY shows in cities all over North America) has been low key and hopeful "Let just all work together and come up together." 
During one of those early shows, Chris met Xavier Omär and the two bonded backstage. Omär, who is "not just a really good guy but a really good friend" now, ended up remixing LaRocca's track, "Wild," something Chris still cherishes as an experience. That sultry track left an impression on the audience as well. A little while back Chris received a video of a couple walking down the aisle to "Wild" and that's the kind of impression he wants to keep on leaving, "that's better than anything that anyone could have given me," he admits, "better than like a hundred dollar check," he laughs.
Last year was the hardest: "I literally have never worked harder in my life on music," Chris reflected on 2018. After receiving a government grant, Herag, Chris, and a couple of friends committed to "put the money to good use" and worked in LA and Toronto aiming to complete the album by the fall. Tracks from this new EP, Saudade (releasing July 17), have been slow-dripping since January, starting with "Yard Sale," his favorite, and "Dice Out."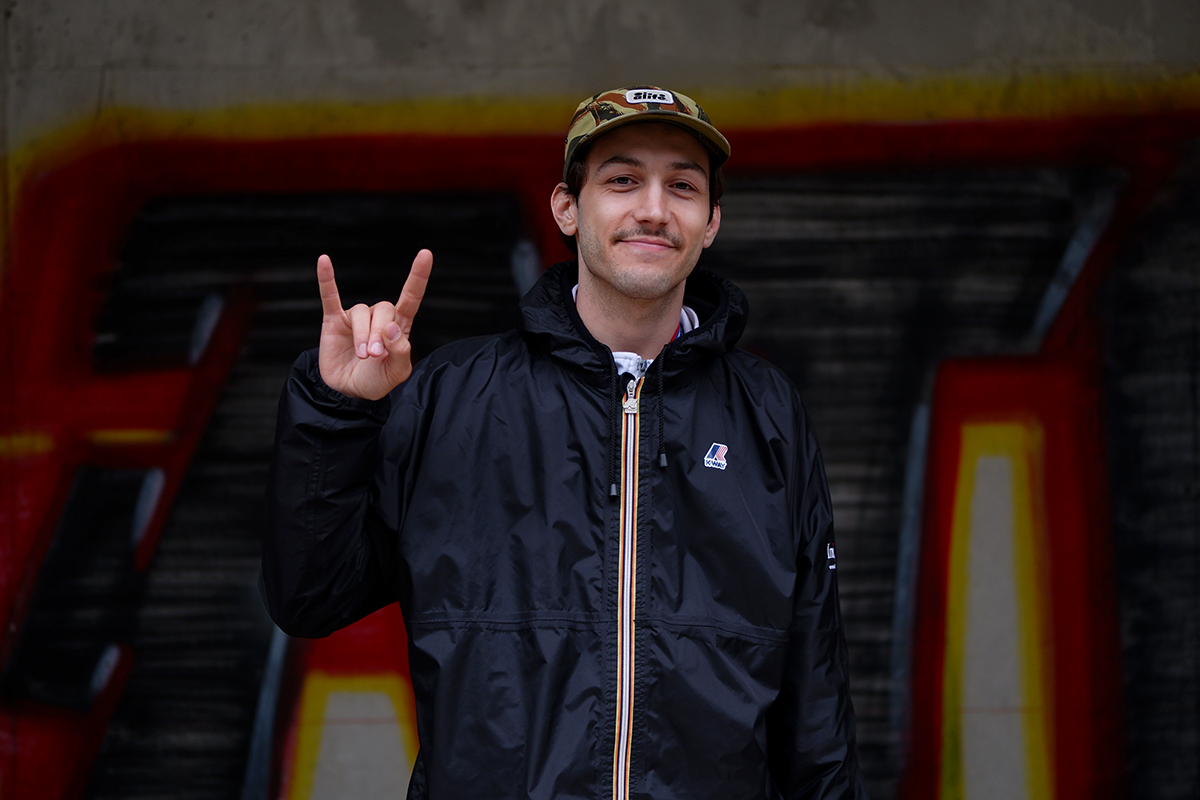 Saudade cover art is an image of LaRocca's father in the '90s, sitting on a blanket-covered couch, wearing an athletic tank and seemingly enjoying a fondue. Casual, relaxed, and nostalgic – the cover sets the tone for the album. The word "Saudade" only exists in the Portuguese language and describes a melancholic nostalgia or longing for a moment or event that never occurred. A vague and constant desire for something that most likely cannot exist. The album name was a random discovery: "I was high on ReadIt and there was like 11 words that don't have an English equivalent and I read that and I was like 'this is everything I write about' so it just was like an instant match."
The tracks on Saudade are produced by Chris and Herag, who also wrote some of the piano parts which Chris played on the record. Something that may not be immediately noticeable, however, is that most tracks on the album also have an organ. With a few tracks having already been sprinkled since winter, Saudade is shaping up into an impressive collection of upbeat drum patterns, signature quirky synths, raw guitar riffs, and Chris' pitch-shifted vocals. What people have not heard yet is the three additional tracks and an outro, all of which package Saudade into a must-listen EP with a tidy bow.
But that's not all that LaRocca has been working on. Earlier this year, Clash premiered "Dead" a track produced by Young Clancy with Chris on the vocals, an "effortless, natural pairing of two distinct talents," the author wrote. LaRocca has also been spending time in the studio with Clairmont the Second, working on the remix of "Dice Out," to release later this year. A surprise guest, whose name we cannot speak aloud yet, will do a verse on the track and then Clairmont is going to close it out.
When talking about his future LaRocca admits he's not in it for the money: "I just want to live comfortably with my friends and be able to flex on my family once in a while, do nice stuff for them, but beyond that I want to balance the studio life and live shows and just like, not be overworked and have fun, always making good music." Anything else you might need to know about Chris LaRocca is poured into these songs.