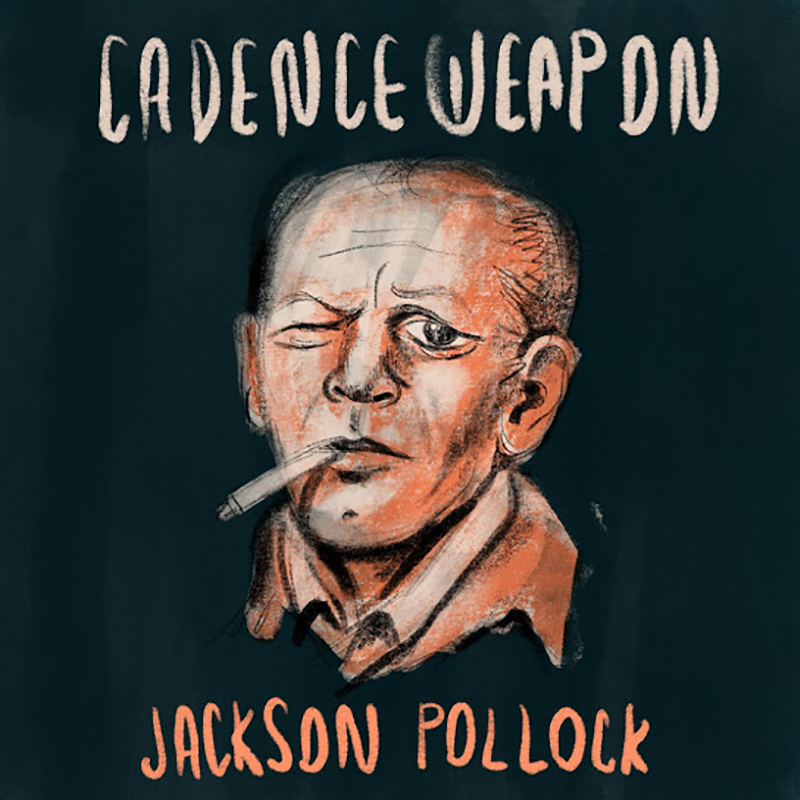 Cadence Weapon released his self-titled album earlier this year which was, in many ways, an autobiography about his childhood, views on life and his journey from Edmonton, to Toronto, to Montreal. The album took notice and was longlisted for a 2018 Polaris Music Prize but it's the love of the fans on the streets that matters most and they took notice too. 
Since then, Cadence dropped a few tracks here and there and a music video for "High Rise" – a stunning video on a topic we can all relate to (those of us living in The Six at least). Today, Cadence released a rap version of his new single, "Jackson Pollock" and this one is an anthem. The track was produced by Grandtheft, when talking about the collaboration Cadence shared:
"Grandtheft and I randomly got together in the studio in Toronto and built the track from the ground up. We wanted to make something that mirrored the frenetic energy of our live shows. After GT came up with the beat, I knew I wanted to write something that had an epic, celebratory quality to match the production. It's an art rap song that makes references to famous visual artists but also touches on the intersection of art and commerce in the world of music."
Check out "Jackson Pollock" below via Spotify or select your own method of listening here. 
If you are in Toronto Cadence Weapon will be playing a free New Year's Eve show at Nathan Philips Square. More info here.