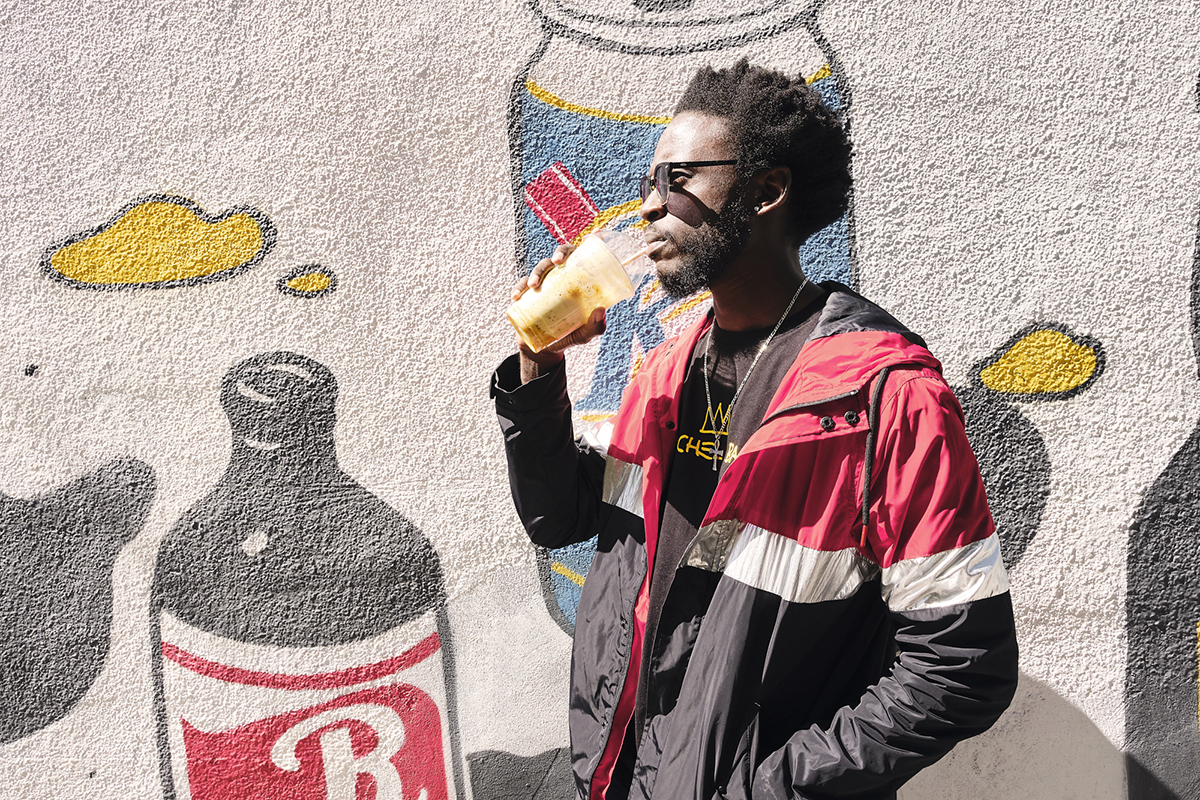 Images by Morgan Harris for QuipMag
Toronto may not be Canada's capital but it is definitely one when it comes to music. The city has been steadily fostering a variety of talent across a wide variety of genres, hip-hop being pretty high on that list. Borelson is one of the many artists coming up in the 6ix, bursting with passion and ambition, sharing music, and hustling for his big break.
Raised multi-lingual in Gabon and Congo, Borelson spent his young adult years in France before moving to Canada, and naturally, the cultural influences imprinted into his music style – a balanced mix of hip-hop infusions sprinkled with afro-fusion/afrobeat, jazz, and even some classical. In anticipation of premiering his new album, As Far As Eye Can See, on May 21st – stream just below – we caught up with Borelson for a chat.
Kateryna Topol: How did you get into music?
Borelson: When I was 5 or 6, my mom bought me a toy piano (that I had for a year or two). That's the way I got into music, besides growing up listening to multi genres my parents or older siblings (I'm the youngest) would play from hip-hop to Congolese rumba and classical music, variety, etc… It was pretty eclectic at home (Gabon).
Also, I started writing rhymes as a teenager, with poetry first. When I went to college in France, by myself and unbeknown to my family, I enrolled in a music conservatoire, then a contemporary music school a couple of years later, in order to broaden my music knowledge and taste as I see myself more as an artist-musician than just an MC.
KT: Impressive! Let's talk about your debut album, As Far As Eye Can See: the record opens with the land acknowledgment – can you speak a little to that decision?
B: I like my projects (so far) with an intro and outro (and why not interludes) like back in the days during the golden era of hip-hop. I naturally thought of a land acknowledgment when I was building the vision for the album and realized my birthday (June 21st) is National Indigenous Day in Canada (amongst other celebrations like Summer solstice). It was important to me to pay homage to this land (Toronto, Canada) I now call home and that welcomed me (pretty warmly even though it was one of the coldest winters when I moved here!). In some African traditions, we also have these acknowledgments of lands, of ancestors, so it was a perfect bridge. Acknowledgments are usually done acapella, but I wanted to add minimalist music with African percussions and spacey sounds to give a glimpse of my universe in which many things intertwine.
The lyrics to the poem and the recording are from an Indigenous artist, teacher, and performer, Lena Recollet.
KT: Nice touch. You have quite a few collaborations on the album, how did those come about?
B: I wanted this album to be about unity and highlighting local talents first, as this is my first album and first project in Toronto, and I'm a bridge-builder. Those collaborations naturally came up with people I vibe with and felt were aligned with my vision and understood where I was trying to go. They naturally showed support and respect in my (solitary) journey. 
KT: What was the journey like making this album?
B: It took a good year, but when I came back from Ghana in January 2020, I decided to refine some tracks and most importantly add a brand new one ('Ubuntu'). The album was completed on International Women's Day 2020 (Worm Moon 2020). But to be honest, some ideas or concepts were in mind for a while, it was just about timing.
For some songs, I started some drafts, whether with voice notes on my phone or through demos made on my computer, then I would send those to some producers so we can create complete tracks. In other cases, I would either have a concept and 'cook' live with the producer or based on my energy and direction for the album, some producers would send me beats already made I could pick from. 
KT: Do you play any instruments yourself?
B: As instruments, at least in this album, I played the keys but mostly used a Digital Audio Workstation (DAW) to compose (Logic Pro X).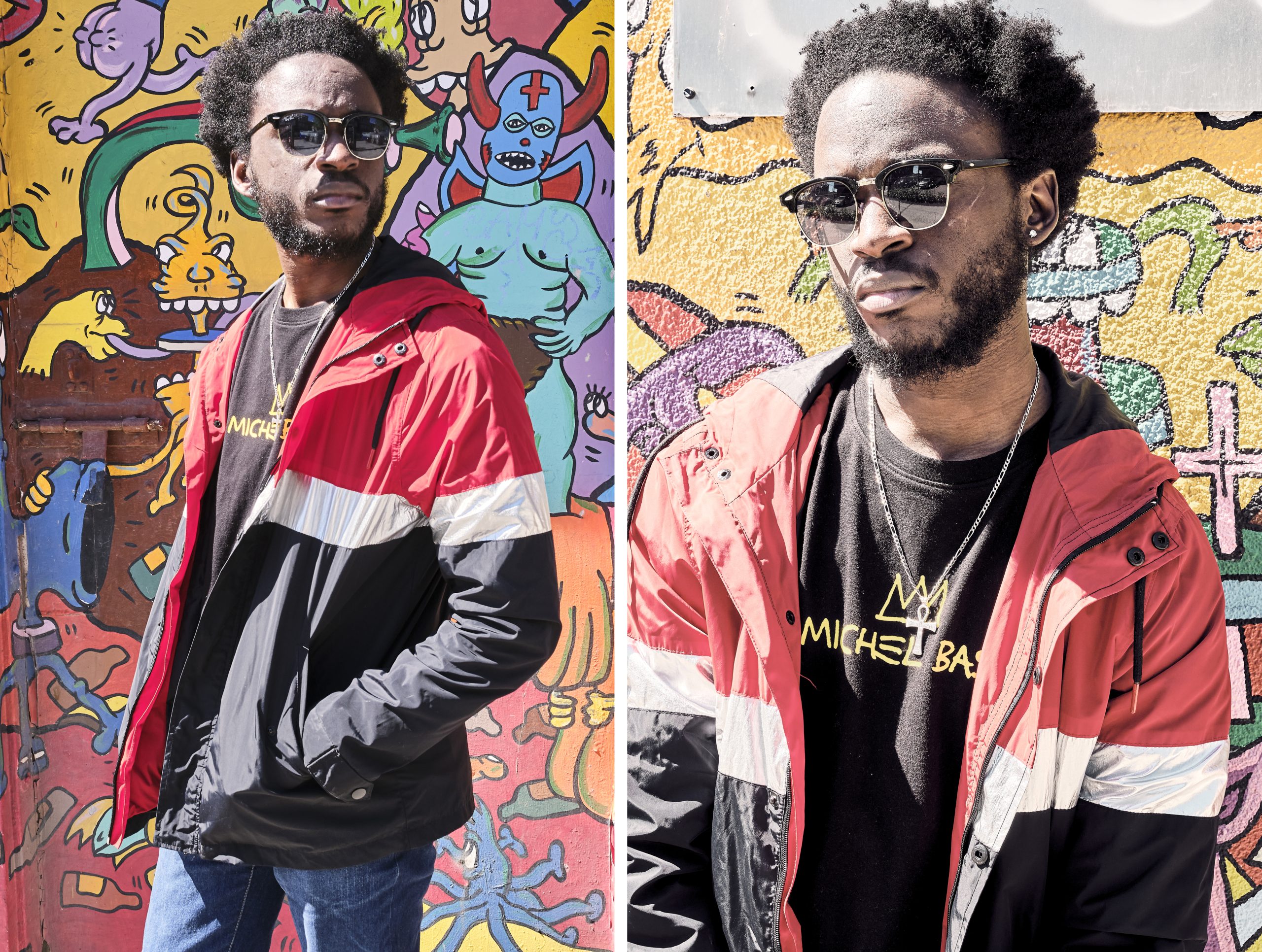 KT: How long has Toronto been home?
B: Toronto has been home for long enough! I really felt a special connection not only when I was in the process of moving here, and also ever since I landed! 
KT: Cool cool, what's your favorite spot to perform here?
B: My favorite spot to perform so far has been the Drake Underground. I love the sound and light systems over there, and the intimacy. The vibes have always been great so far, whether it's with the audience or the staff, which is crucial. 
KT: Yeah that's a good one! How do you find the music industry in the city is treating you? 
B: The music industry in Toronto is slowly but surely changing in a great way. More pride in local talents, even in those that don't have a co-sign (yet) from abroad (the US especially). We can see more tangible progress in diversity and inclusion within music exec roles and music institutions.
I show my optimism, respect, and support everywhere I go. I try my best to add value and empower, which gave me a lot of opportunities in return. The community is open enough, but you still have to earn your stripes and not take things (or people) for granted. I'm on my own lane. I just do what I gotta do, in order to build bridges.
I focus more on the positive, and I would say the support has been tremendous so far, which I am grateful for. For instance, I received a music grant from the City of Toronto. Also, I worked with some OG producers on my album (shout out to Ouici and Junia-T), which for the most part only knew about my hustle back then. I'm grateful for their trust. I see all of this as something earned and deserved, not miraculously given.
I literally left my comfort zone and everything to move by myself to Toronto, so I knew I had nothing to lose and just did go for broke to win everything.   
The quote "I didn't come this far to only come this far," became a mantra and not only the theme of my main single, but also the subject of a documentary/web-series featuring success stories of immigrants and first-generation Canadians. I created this doc with the community, for the community and it was well-received.
KT: Yes, so many of us here! Your list of past live performances is quite impressive – any interesting stories or connections? 
B: Thanks, so many stories and connections! A couple [worth sharing]: Afrochic Ghana for the Year Of Return, which was perfect timing as I was already planning to go there to visit some friends and family. Performing the first single off my album "The Vision" and the main single "This FAR" in front of the Atlantic Ocean with a hyped audience was a blessed experience.
The Drake Hotel [is also one for the books] – One of my last performances there was epic as I went in the middle of the audience to finish a verse acapella and I had a lot of people circling me while making ad-libs and jamming to it, it was ecstatic.
KT: Fun! What does your dream live show set up look like?
B: My dream set definitely includes some afro-futuristic and cosmic/stellar visual arts, some fog from time to time, a grand piano on one side of the stage for when I want to do some solos, a live band that must include an electric guitar player, a choir and a symphonic orchestra (and some ginger juice!).