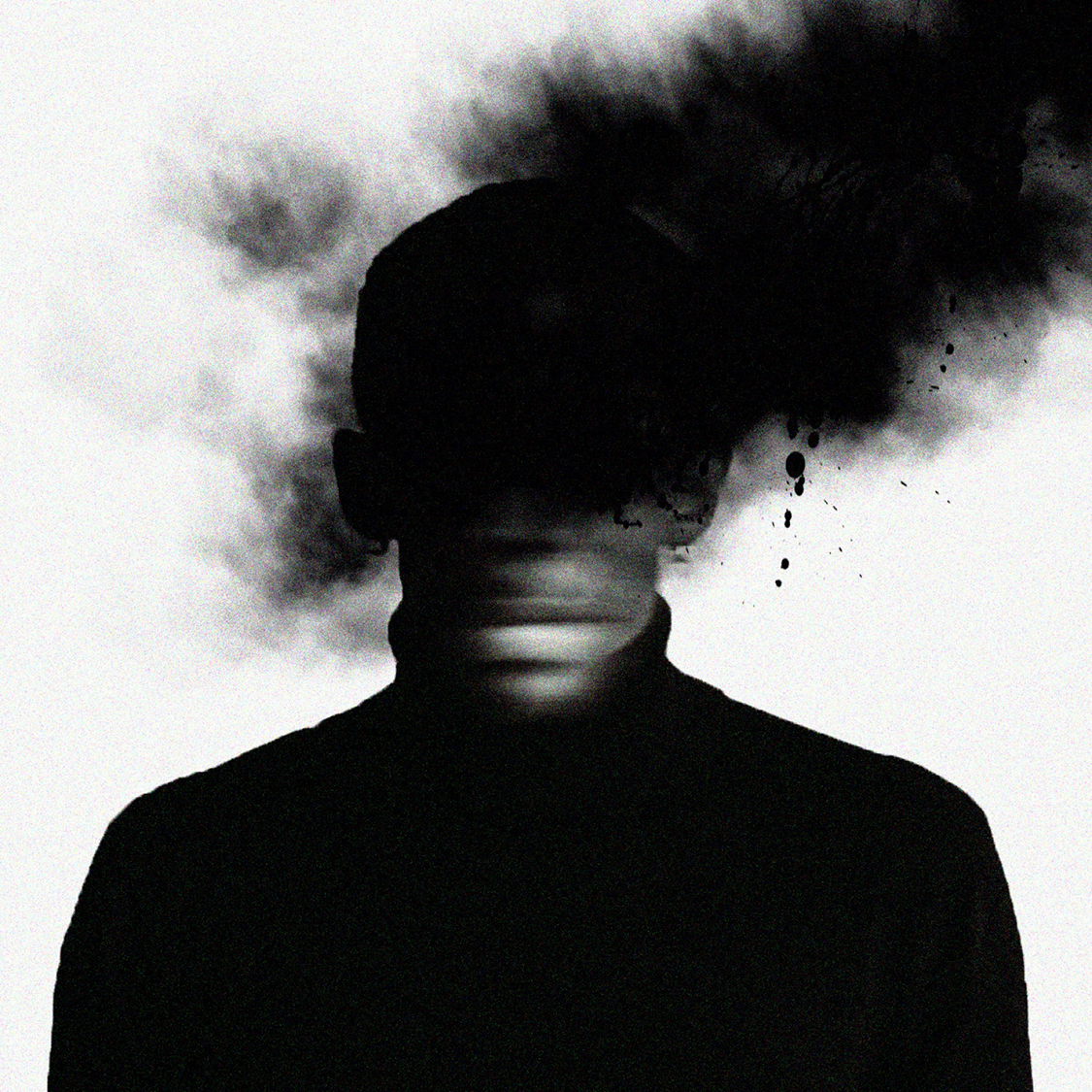 One of the most impressive rappers to come out of this new era is Bishop Nehru. Although young, Bishop has already released several projects and has worked with hip-hop legends such as DJ Premier, Madlib, MF Doom. For his latest album, Nehru Bishop welcomes listeners to Nehruvia: My Disregarded Thoughts revealing his real name, Markel Scott. The album is broken up into two parts, "The Abyss" and "The Escape." "The Abyss" reflects the darker side of Bishop's mind and life. While "The Escape" is Bishop's most upbeat tracks lyrically, as he leaves the darkness behind.
The first song, "Colder," opens with a poem explaining one afternoon, Markel stumbled over a cassette tape on the ground. Feeling as if this is destiny, he rushes home to give it a listen. As an avid cassette collector myself, I relate to this expressive passage. Once while cleaning a warehouse I found a Notorious B.I.G "Mo Money Mo Problems" single cassette. This poem is made better with the sounds of rustling leaves and echoing steps up stairways painting the scenery of Scott's discovery. As the static from the tapes ribbon begins to play the second half of "Colder" starts. The somber instrumental and Bishop's intense bars create a chilling aura. "It's probably, straight comedy when I talk, honestly. 'Cause it's a lot people don't want to open their mind to see. They want me mad cause cops drop us within a week. But it's nothing new, it's just now you can send a tweet." This blend of rugged, poetic lyricism meshes beautifully with the wonderful instrumentation. The six-minute track is a nice introduction with the last minute of the song having a violin section to mellow of the rawness you just heard.
"In My Zone" is Bishop's take on a modern trap song and he accomplishes in making it a banger. The beat slaps hard and Bishop does a good job incorporating his tongue-twisting lyrics to a more mainstream approach without dumbing it down. It's catchy with tons of energy to make listeners vibe along with. The one complaint is the repetitive chorus "get in my zone" is a little generic. Perhaps it is nitpicking but lately, it seems everyone says "in my zone" or "on my level." Wish Nehru could've come up with something more original but he does enough tweaks to have fun with it making it his own.
After such a hype song, Nehru slows things down with "Why Does The Night Sky Talk To Me." Reflecting on the woes that a hardship life brings we see a more vulnerable side with a soothing voice singing the painful words, "Trapped in these thoughts no they won't go away. Moving on my own so it's nothing to say. Tired of the clouds always being gray." The harsh reality of Bishop's situation is emphasized in the slow jazzy outro. The rain continues to pour down on the next track "Little Suzy Be Okay." Here Bishop does an excellent job showcasing his storytelling abilities as he urges a young girl named Suzy to keep her head high even though life hasn't been fair thus far.
One of the best songs on the entire album is Bishop's single "Too Lost." He is completely in his element here with a sample-based instrumental by the legend DJ Premier providing some tasty cuts on the turntables. The piano melody along with the word pattern with solid bars makes this a winner for any hip-hopper to bump their heads to.
Nehru continues flexing his lyricism and creditability on "Meathead" featuring DOOM. Admittedly, I have never been a fan of MF Doom's rap style. (That's certainly going to get me some heat from the hip-hop community.) While I like the dry, bass in his voice, Doom's sloppy word patterns just never did it for me. However, I am absolutely a fan of Doom's producing skills. The plethora of instrumentals in his catalog alone is more than enough reason why MF Doom deserves his iconic status. Luckily Bishop does his own thing on the track, which is a nice contrast to Doom making me enjoy Bishop even more.
"Emperor" allows Nehru to go in alone to take over the throne and display why he is one of the best young MC's either underground or mainstream. Self-written and produced, the pop-driven "Emperor" has a much lighter vibe than the previous song "Too Lost." There's a swagger Bishop oozes from his smooth flow, to booming drums hits, to the opera background singer putting you in trance. Bishop himself said, "I wanted to be able to have an energetic song everyone could just feel free to. The main thing I was thinking after I finished the beat was, "Wow this could be amazing if performed in a stadium."
The 23-year-old Bishop Nehru is certainly one of the best upcoming MC's in the game right now. Although fairly young, he is wise beyond his years and is proving his skills in dominant fashion with every album released. His raw talent strikes a balance for hip-hop heads and for people wanting a more modern twist. With Nehruvia: My Disregarded Thoughts, Bishop Nehru is ready to take the next step in being one of New York's greatest contemporary rappers, "I've become way more comfortable making music; more confident than ever before in how I present my music. Now, nobody is better than me."