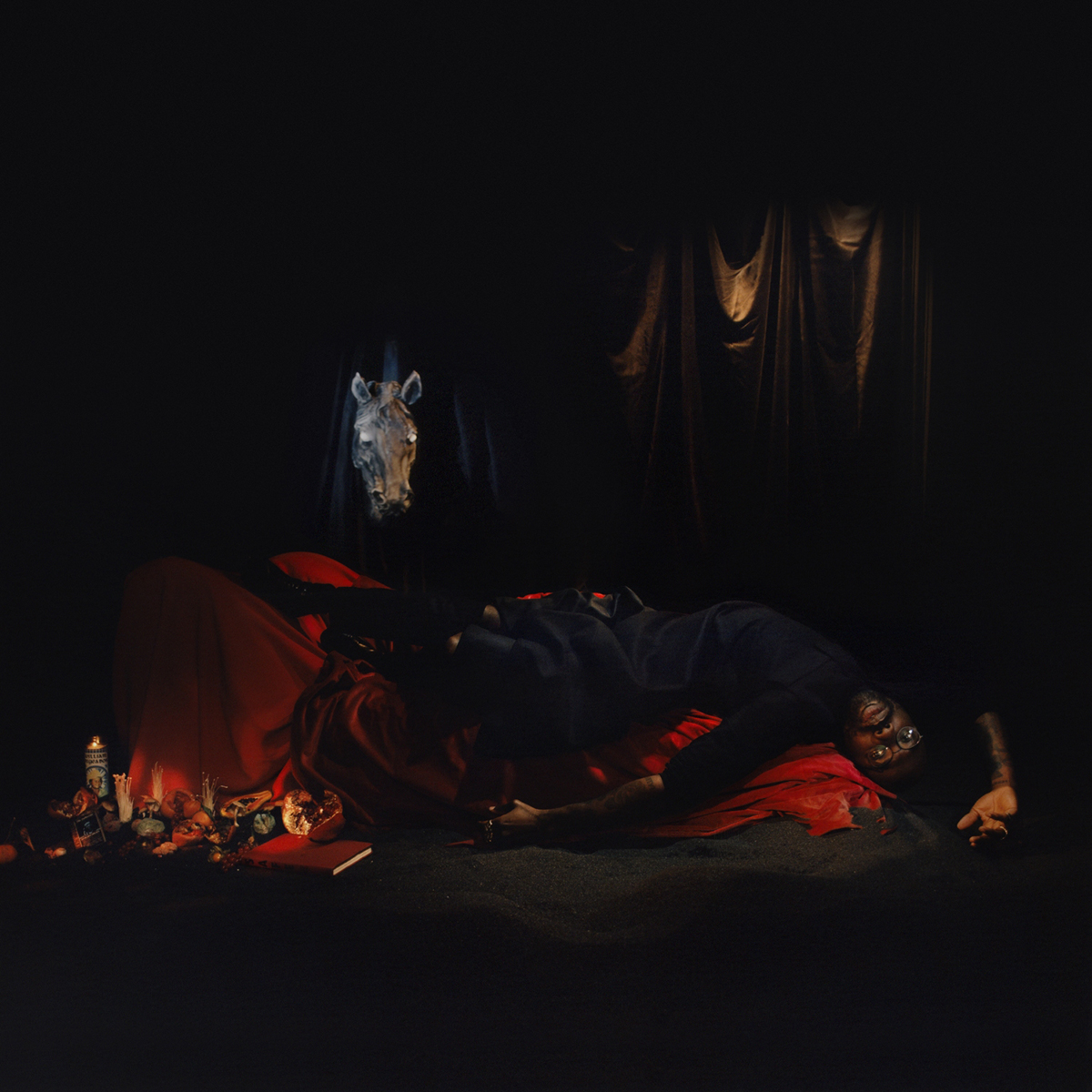 by Haley Paula Stein
Obaro Ejimwe, aka Ghostpoet, digs deep into his inner psyche on his latest record I Grow Tired But Dare Not Fall Asleep, released May 1st. This heavily introspective album leans harder on percussion and bass than electronics, marking a slight shift in direction for the London-based artist. I Grow Tired… cozies up to seminal albums from fellow British trip-hoppers, like Massive Attack's Mezzanine or the self-titled debut from Damon Albarn's project Gorillaz. 
Ghostpoet's pre-apocalyptic blues prove fitting for the times. Ejimwe's haunting melodies are interspersed with existential spoken word verse. The album opens to blatant nihilism on "Breaking Cover" but does not drag or wallow. Ghostpoet plays into the inherent contradiction of man. His lyrics speak to being out of touch in one line, then Instagram filters in the next. Sonically, the no-wave guitar riffs on "Nowhere To Hide Now" are attention-grabbing. Likewise is the juxtaposition of bird song and futuristic ringing stands out on "When Mouths Collide," a harrowing song where Ejimwe's cries out lovelorn pleas with half a heart, like he knows his efforts are doomed from the start, but still can't change the course of his desires. 
Heady and experimental, I Grow Tired But Dare Not Fall Asleep is perfect for an after-dark listen, on those nights when the noise in your head keeps you from sleep. Replace your thoughts with Ghostpoet's ominous voice on this record, and muse with him there on the fine line between a nightmare and a dream.