The peculiarly cold weather didn't stop music lovers from donning their best festival fashions and spending the weekend at San Diego's Waterfront Park for this year's FNGRS CRSSD Festival. This year's exciting lineup was packed with global electronic music giants showcasing multiple sub-genres spread across three stages. Taking place over the March 4-to-5 weekend this city-center event was definitely the place to be.
The Palms stage was the first attendees encountered upon entering the festival. And although this stage was on the smaller side, it had the most extravagant setup of the three. An array of palms engulfed the stage, giving it a jungle-like look and feel, and leaving a small window for the artists to see the crowd and vice versa. Further down into the center of the park was the City Steps stage playing non-stop techno while the furthest and biggest stage, Ocean View, was home to pop-electronic and big-name headliners.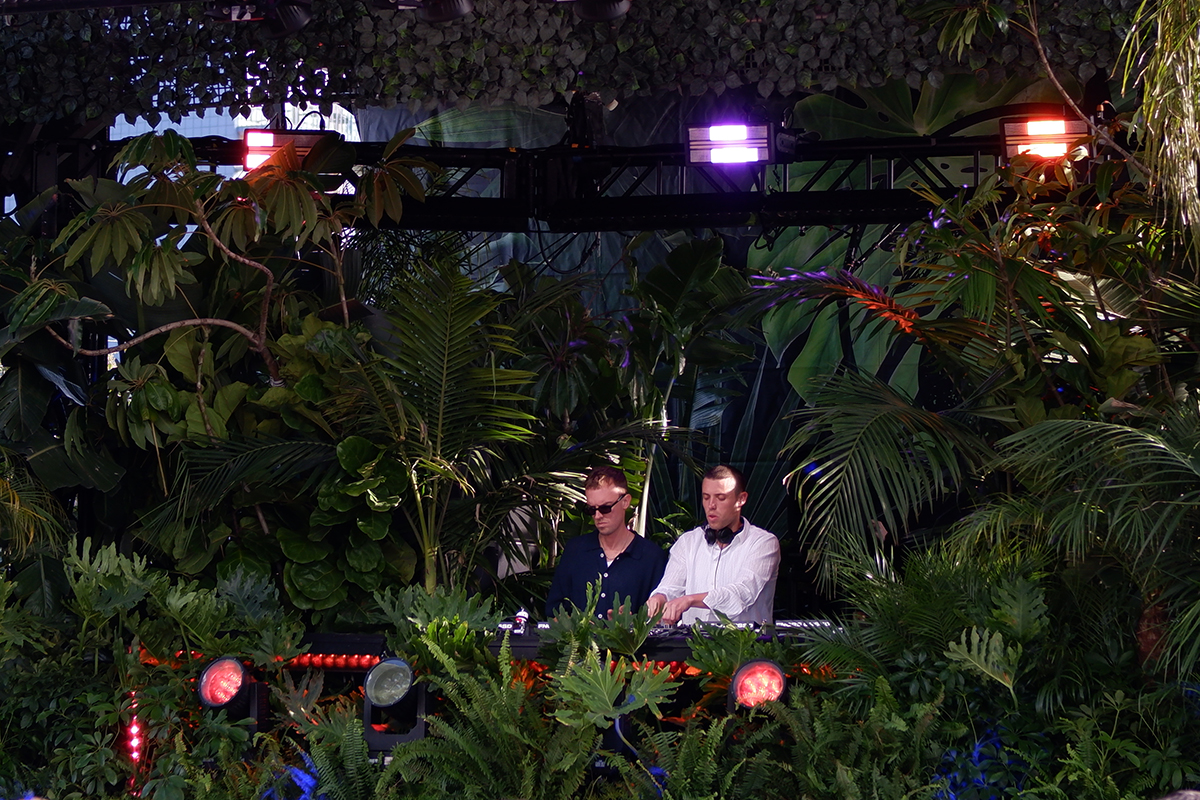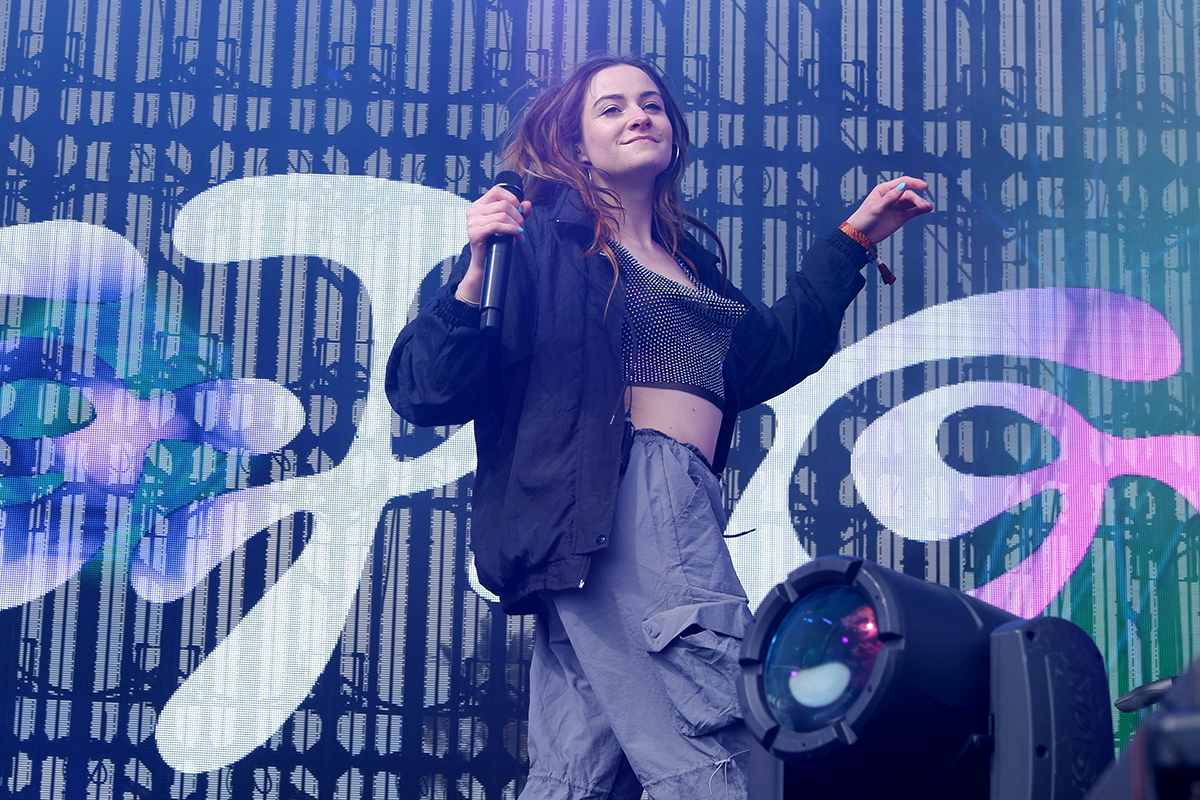 Here we got to witness Biig Piig's first ever North American show. Known for her soft blend of R&B and hip-hop the singer was visibly nervous at the start but by the 3rd track fell into herself comfortably sharing that wonderful voice with the San Diego crowd. A few hours later with the setting sun Italy's Giolì & Assia took this side of the park on their melodic adventure setting the scene for Becky Hill.
England's darling Becky Hill, joined on stage by two backup singers, immediately owned the "room". Focusing first on fixing her sound issues and then engaging with the crowd Hill was not here to play. Known in the dance music circles for her collaborations with Gallants ("Run"), and David Guetta ("Remember," "Crazy What Love Can Do") Becky Hill is a vocal powerhouse and she knows it. The front-row fans were going wild, professing love with broken voices all throughout Hill's set.
Over on the Palm Stage UK's Ben Sterling was bringing the dance party to the forefront. Switching up between his own tracks and house classics like Tiga's "Mind Dimension" and "Relax" by Frankie Goes to Hollywood this set was undoubtedly an early crowd-pleaser. Chaos in the CBD were up next and had a bit of a slow and dark start but picked it up by the end of the set. With a quick overlap, Glasgow's Jackmaster took over the Palms stage and served up a 90-minute set of techno and Chicago-inspired house music as the sun set over the San Diego Harbor.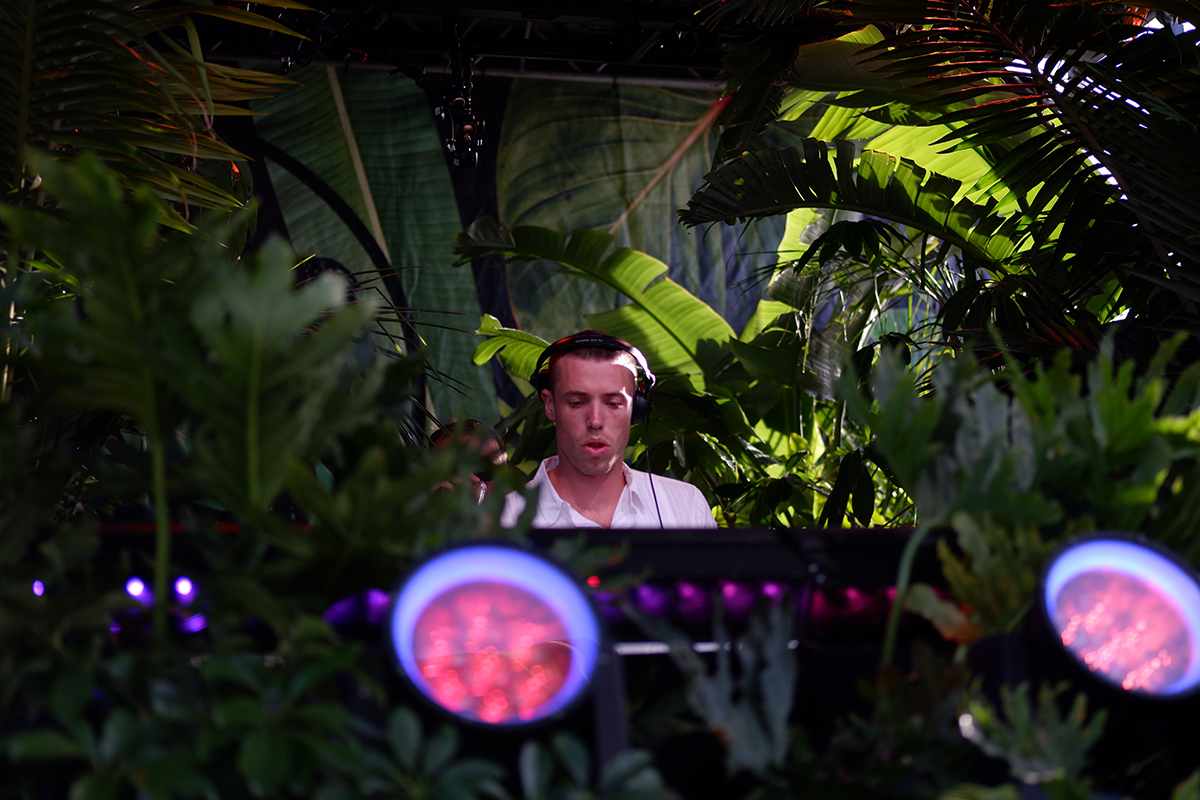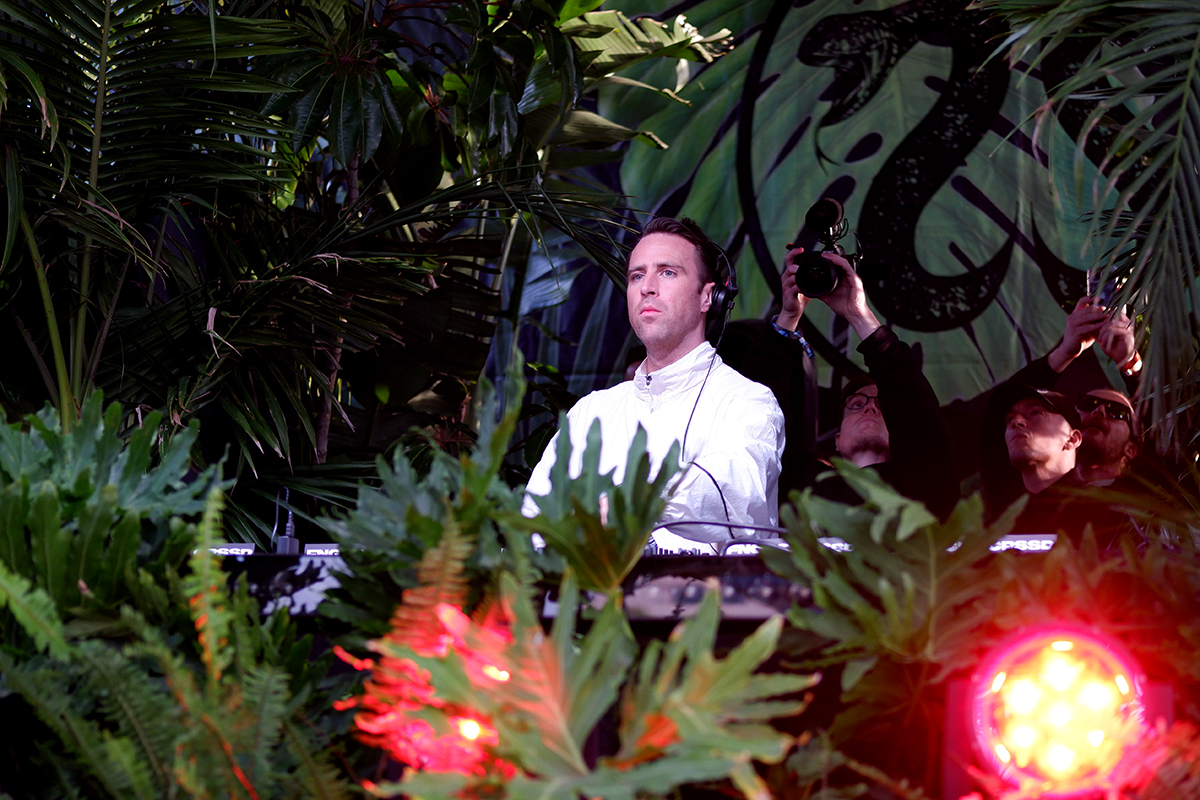 Co-headliners Polo & Pan also graced San Diego on Saturday night to conclude day one of CRSSD with a performance that was just as visually pleasing as it was musically gratifying. The duo opened their set with "Côme" and "É Preciso Perdoar" – the first of the 20 songs that they performed. The visual graphics, paired with the likes of "Mexicali," "Bakara," and "Canopée," were hypnotizing. Polo & Pan's engaging stage presence, energy, and upbeat music were just what this festival needed to close out a very chilly Saturday night.
Meanwhile, on the opposite side, the Palms stage was spinning up the energy with Australia's Mall Grab wrapping up his set with his energetic remix of "I Need A Miracle". On that note, the stage was ready for the Saturday night headliner Vincent Belorgey aka Kavinsky. While most of the crowd might know him for that moody song that accompanied the elevator scene in Drive Kavinsky stands strong as an expert producer with a signature retro, electropop sound. This was a highly anticipated set since Belorgey hardly ever tours, especially in North America. Set in the depth of the palm bushes illuminated by a moody red light Kavinsky took us on a scenic journey playing his own tracks and dance floor hot hits like Stardust's "Music Sounds Better With You" and Benny Benassi's "Satisfaction".
Cover image by Rachael Polack for CRSSD.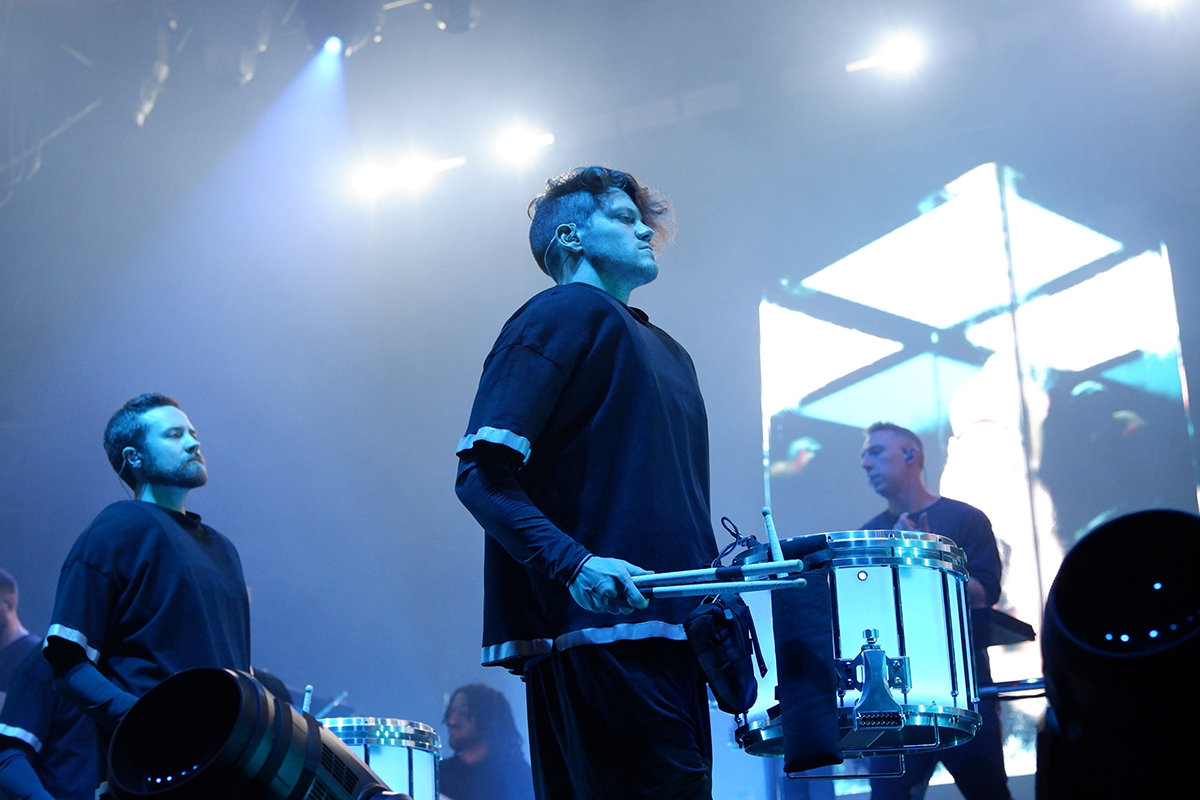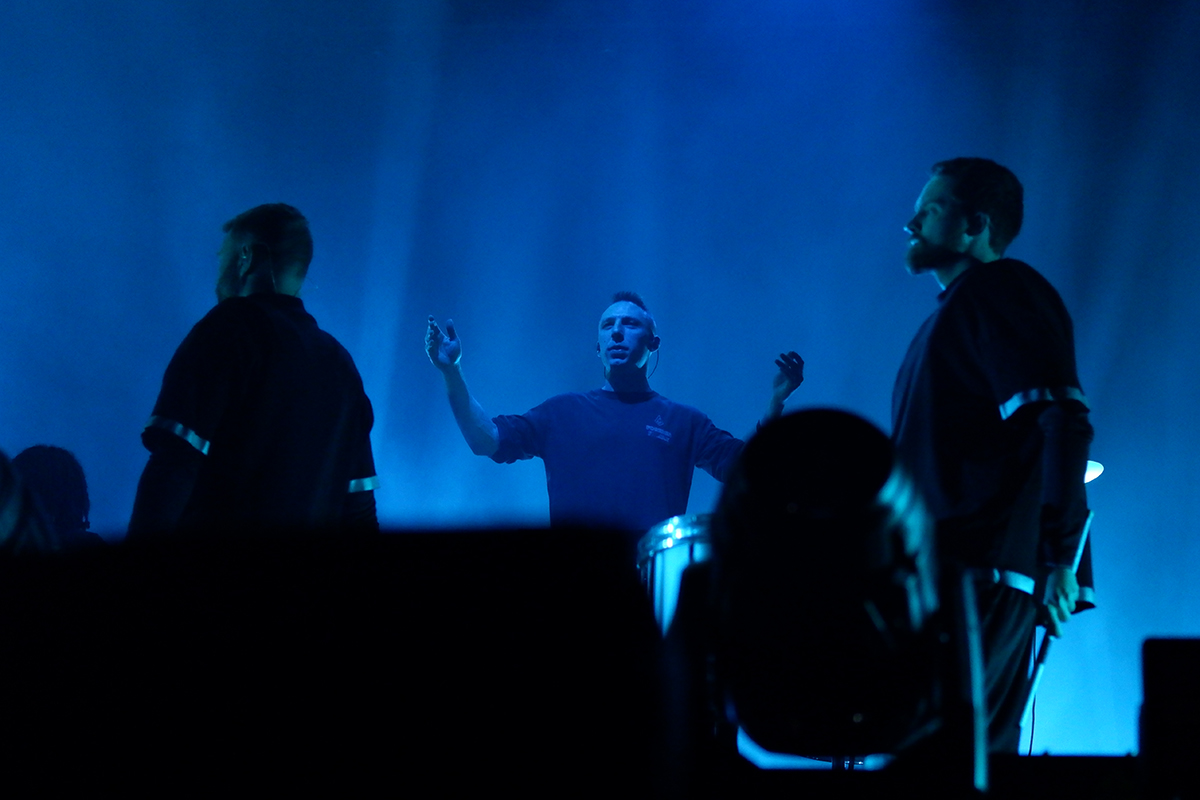 Odesza naturally gathered a massive crowd on the Ocean Side stage – we've come a long way since intimate shows in Chicago with no access to a green room (early interview here). Harrison Mills and Clayton Knight were always very collaborative performers with epic, perfectly synced drum sequences. Their current blown out, and what I can only imagine dream show, is a reflection of that collaboration, but on steroids. Accompanied by a marching band and thematic video projections the duo brought their music to life in an entirely new manner. Their headlining set took fans on a journey across the duo's portfolio from early songs like "Higher Ground" (2017) to the most recent releases like "Love Letter" (2022). This was a set the fans will never forget.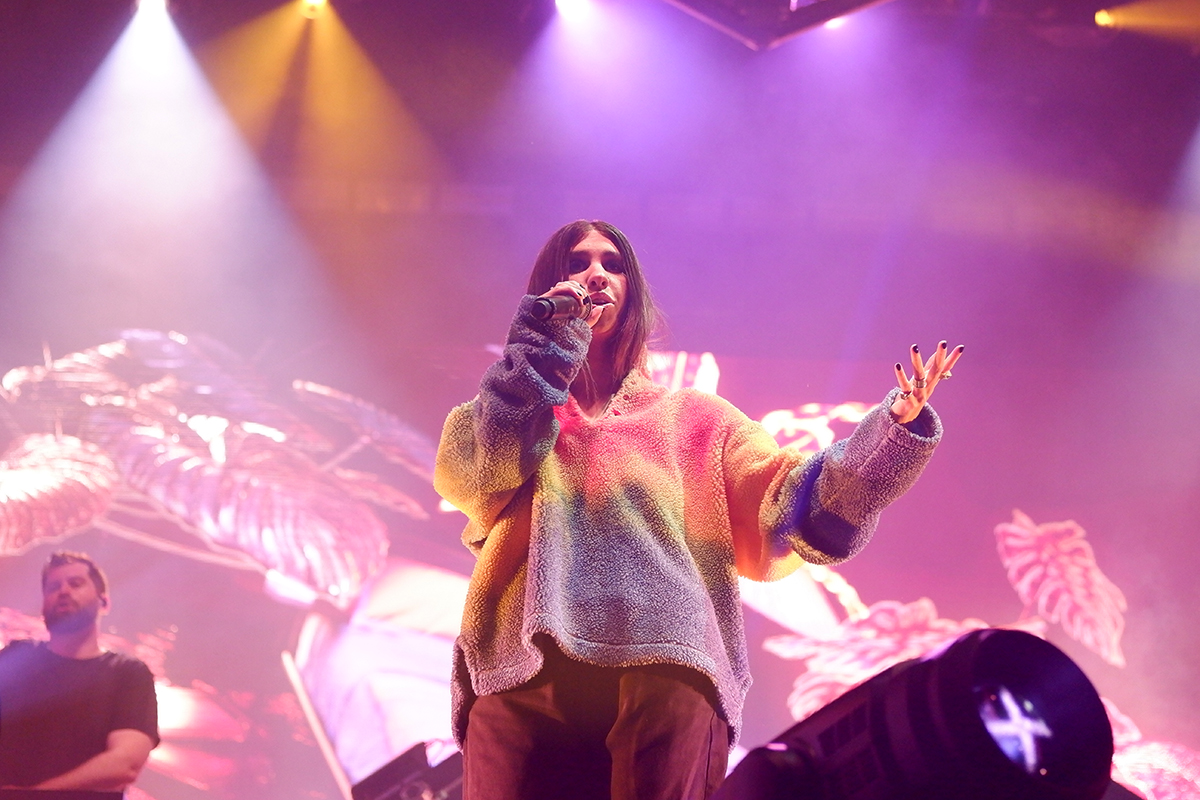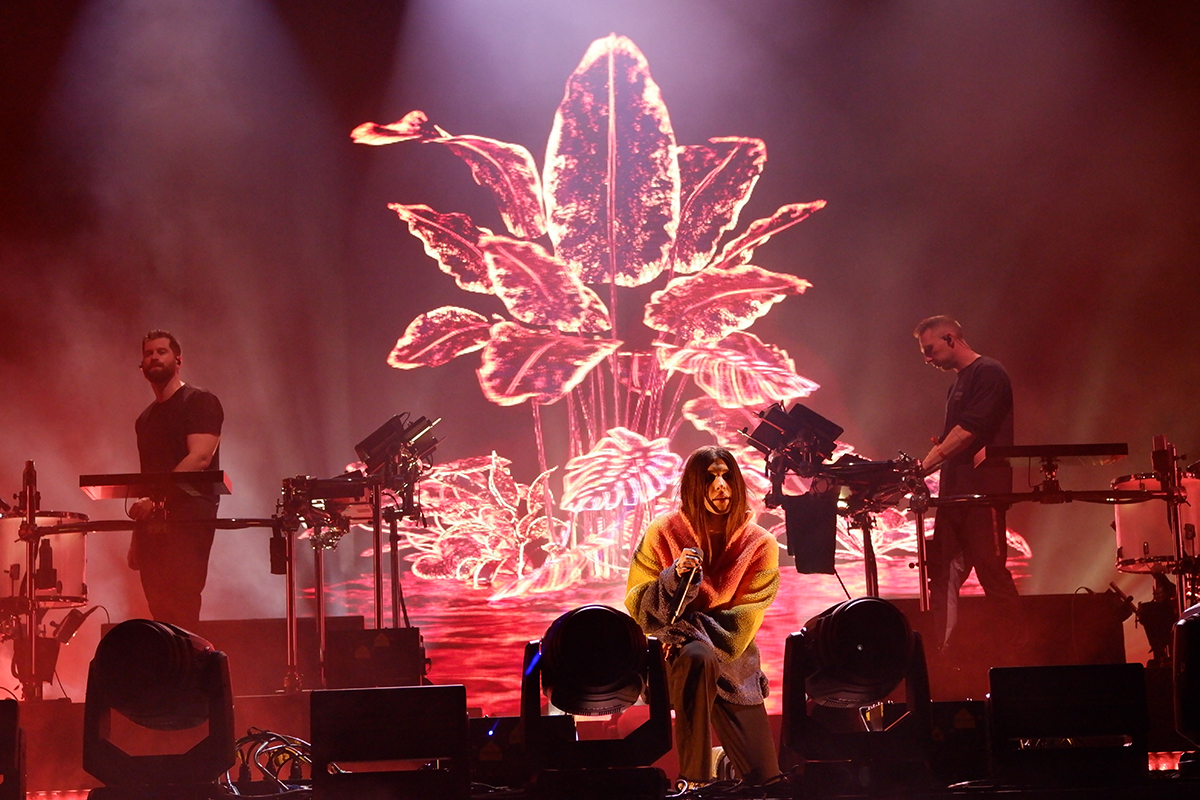 Headlining at the same time as Odesza, on the opposite stage, is not something most artists would want to do. But, Purple Disco Machine isn't "most artists". Not even Odesza could stop Purple Disco Machine's techno-disco dance party that occurred during this co-headlining set. Meshing house and techno with funk and disco, his original work with some of the most iconic songs ever recorded, Purple Disco Machine proved why he was one of the headliners: "Dopamine," "In My Arms" and remixes of "Funky Town," and "Don't You Want Me," to name a few — with festival goers dancing non-stop for the duration of his 75-minute set.
And on that note, CRRSD festival weekend came to an end. A complete festival experience is a sum of its parts: the performers, the logistics, the vendors, and the festivalgoers themselves. This weekend was not one without some hiccups, no doubt multiplied by extremely low temperatures. But at the end of the day, the most vivid memory of the event will hopefully be the brightest and one would hope it was all your favourite acts working hard to make you dance the cold away. All in all, FNGRS CRSSD was a fun way to kick off the 2023 festival season and we are here to see it all unfold.