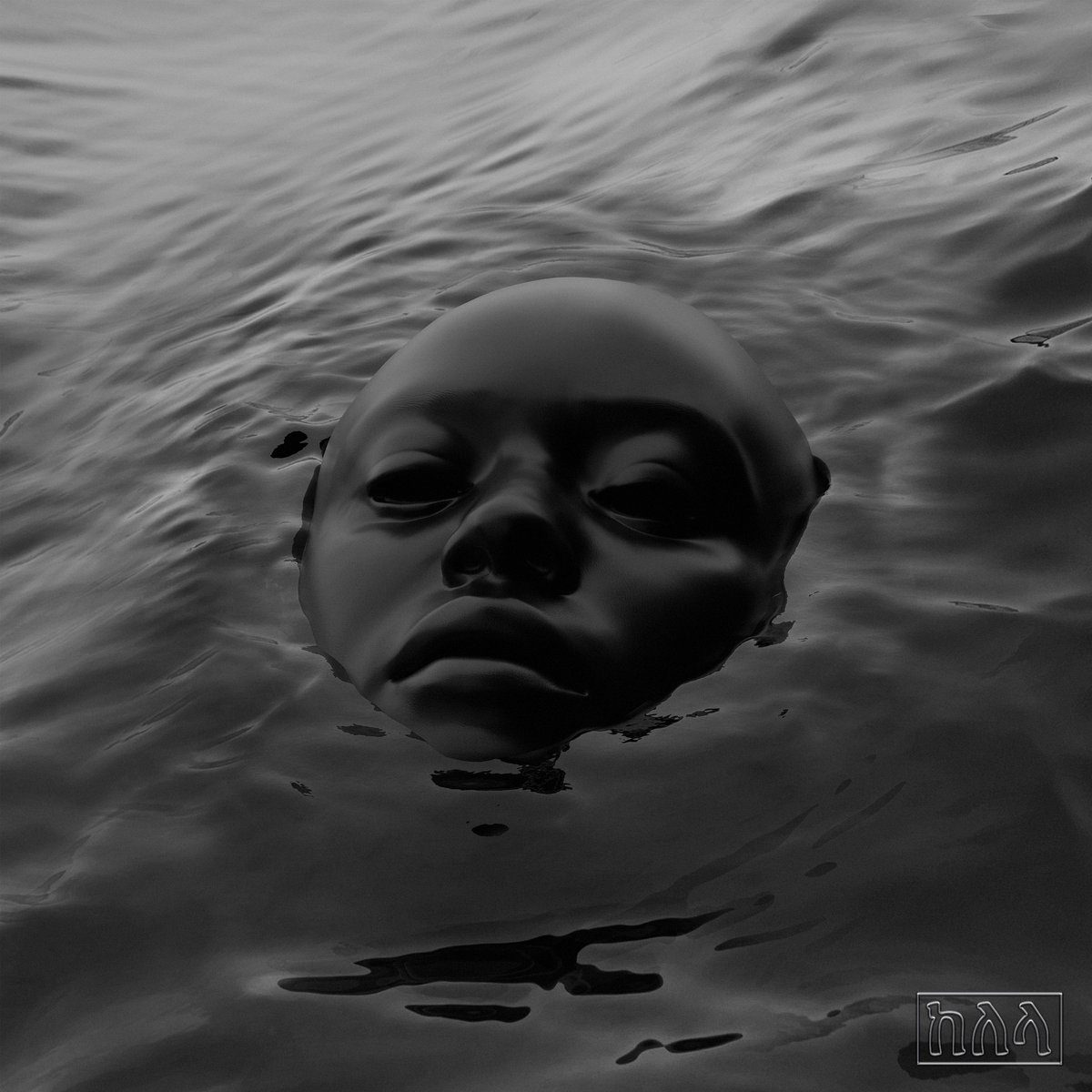 Kelela's latest album, RAVEN, is an enchanting and profound journey through the intricacies of love and its associated vulnerabilities. Through her masterful blend of pulsing dance music and the emotional openness of R&B, Kelela leads listeners on an introspective journey of self-discovery through her captivating soundscapes.
The album's songs were all written and arranged by Kelela, and produced by a diverse group of talented producers including Yo Van Lenz, Florian T M Zeisig, LSDXOXO, and Bambii. The result is a powerful and intentional work of art that flows seamlessly from track to track, guiding the listener on a transformative experience.
From the opening track "Washed Away," Kelela's ethereal vocals and heavy use of synths create an otherworldly ambiance, drawing the listener in. The theme of water and fluidity runs throughout the album, with references to rain, floods, and washing away. It's a metaphor that Kelela weaves throughout her lyrics, symbolizing the ebb and flow of relationships, the cleansing of old wounds, and the emergence of new beginnings.
"Happy Ending," one of the album's singles, is a standout track that brings a garage feel to Kelela's already airy R&B vocals. It explores the complexities of human connection and disconnection in relationships and the difficulty of recognizing red flags. The drifting water theme continues through this track, adding to the overall feeling of fluidity.
As the album progresses, Kelela takes the listener on a journey through various moods and emotions. "Let it Go" features a groovy combination of chords, high hats, and bass, creating the perfect vibe for letting go and surrendering to the moment. "On the Run" transports the listener from the dancefloor to a dark night with sand between their toes, evoking a sense of escape and adventure.
"Missed Call" provides a little more space for interpretation, with its dreamy vocals and subtle instrumentation. "Closure," on the other hand, contrasts with "Happy Ending," detailing the exhilarating experience of a new lover and the rush of a new situationship. Co-writer "Shy.girl" adds bright cinematic synths and bass, creating a dazzling twilight performance.
"Contact" is an innovative electronic track with club vibes produced by LSDXOXO. "Fooley" has a slower tempo and a darker feel, and transitions into "Holier" with the crashing of waves. "Raven" is an experimental track with a club banger feel and an effortless transition into "Bruises." "Sorbet" has an airy feel with reverb on the vocals while "Divorce" has bright cinematic synths and bass. "Enough for Love" continues the album's melodic feel, and "Far Away" closes the album beautifully.
Overall, RAVEN is a captivating album that showcases Kelela's artistry and invites listeners to explore vulnerability and surrender in love. With its seamless flow and diverse range of tracks, the album is a must-listen for fans of R&B, dance music, and jazz. Kelela has truly created a masterpiece with RAVEN, and it's a work of art that deserves to be heard and appreciated by all.