text by Laura Eley 
Singer-songwriter, Allan Rayman, who calls Toronto home, lit up The Danforth Music Hall on Thursday, December 15th, performing for a sold-out crowd. True to form, the city's winter weather brought heavy snow and slush, just in time for doors to open – making concertgoers' travel somewhat slow. However despite the wintery commute, indoors the venue felt packed and cozy, buzzing with energy brought by a city still reveling in post-lockdown access to live music.
For years now, Rayman has been an enigma in the music world. Credited as originally hailing from Lost Springs, Wyoming – a town with a population of just six people, according to a 2020 census – Rayman's lyrics often touch on the American experience. Take, for example, the track, "Alabama's Song", off his 2016 album, Hotel Allan, and "Lost Springs" or "Bye Bye Blondie" off his latest album – Roadhouse 02. Even the album's cover – a shadowy portrait of Rayman staring into the camera from a wooded area– suggests some sort of wintery scene, perhaps in the forests of the northern U.S. or Canada. One can't help but wonder how the pandemic influenced his most recent music – and whether, perhaps, he was held up in the woods somewhere while making it.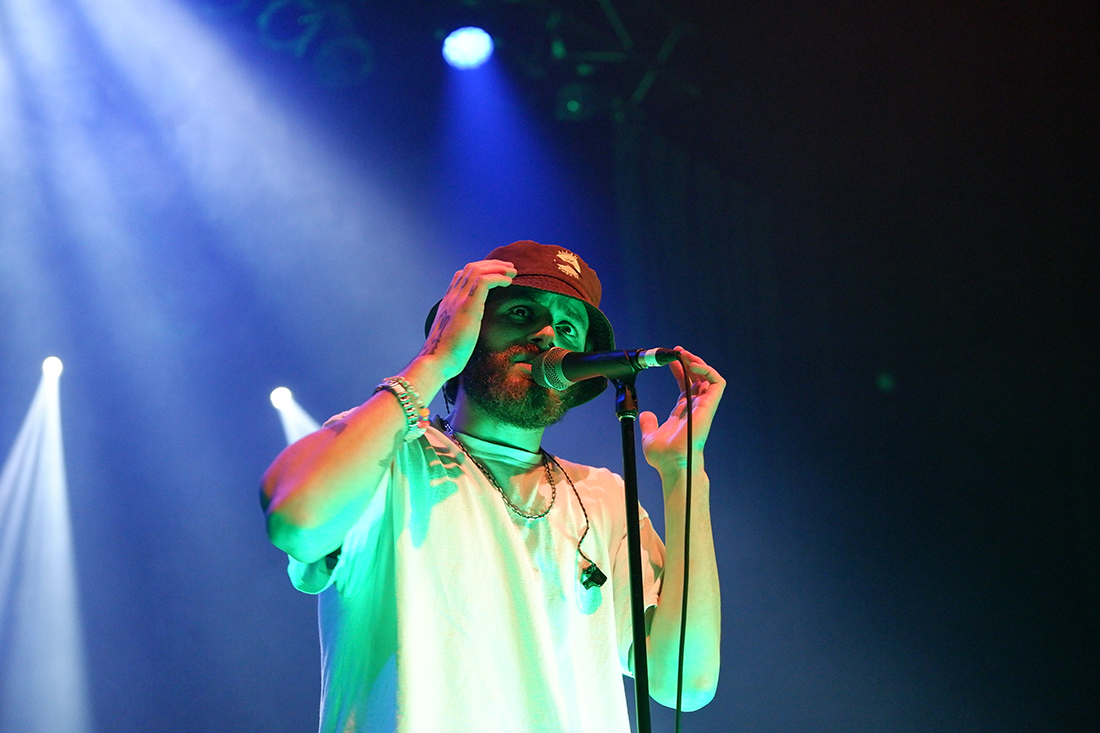 Rayman is known for often dodging interviews, (although, over the past couple of years, it seems he may be warming to them). What we do know is that he is a master at crafting moody, energizing synths, paired with haunting vocals. And, as it turns out, his shows are not far from this vibe either.
Rayman and his band arrived on stage, backlit by chromatic tones that cast heavy shadows across their figures and faces. Throughout the set, Rayman himself felt elusive; hard to pin down as he seemed to shapeshift while moving across the stage. The band kicked things off straight away with tracks off the latest album, including "Lately" and "Good Enough," during which Rayman crooned "I feel everything way too much" – much to the crowd's delight. In fact, for one moment, it felt as if that one line was being sung by a choir across the entire room (cue the feels).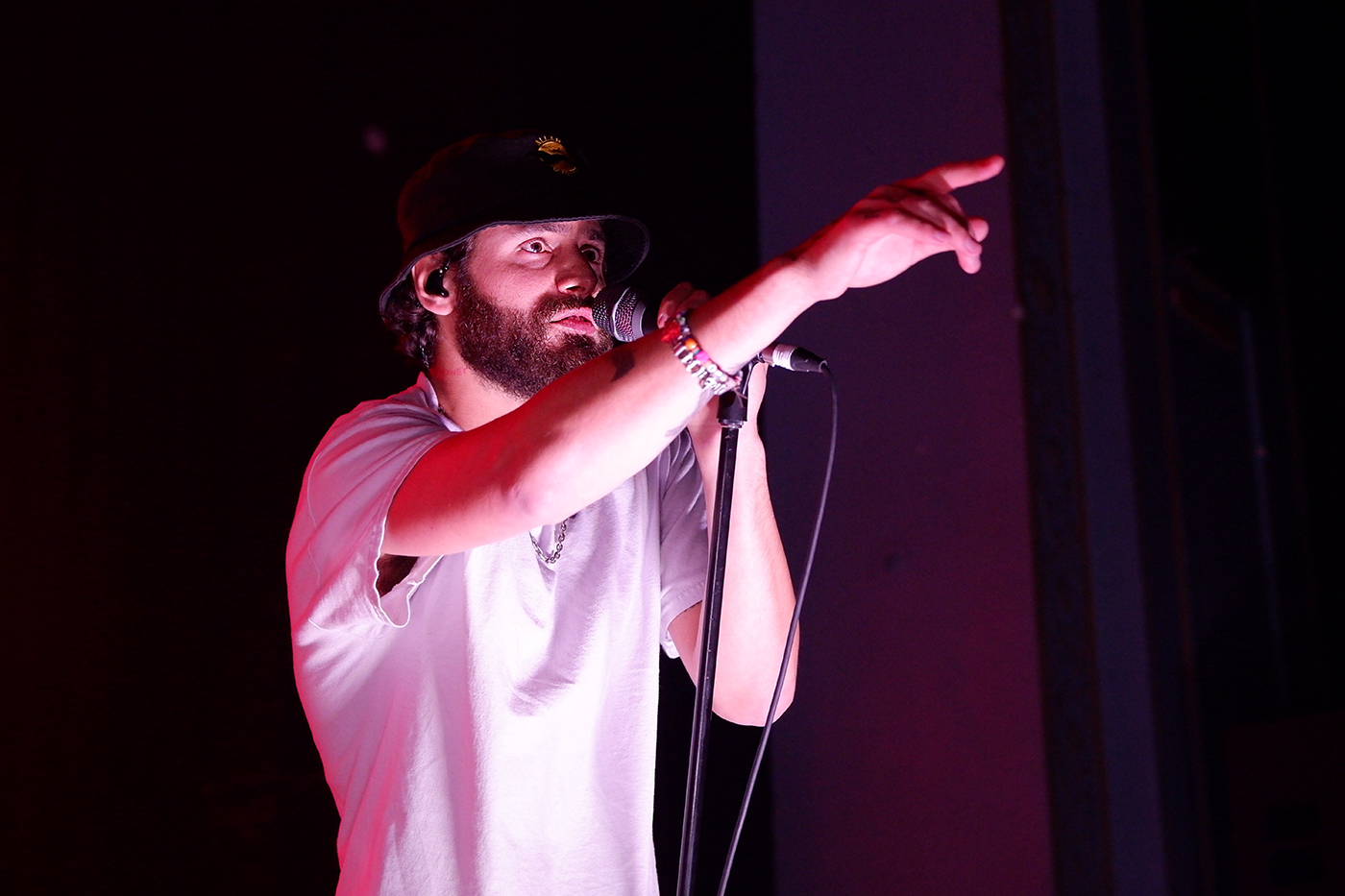 At one point, later in the night, Rayman amplified these communal voices even further by swinging his microphone over the crowd. Perhaps it was his casual demeanor, or choice to minimize his on-stage banter, but Rayman's presence offered up a performance that was as captivating as it was approachable and at ease.
Midway through the show, Rayman and his band played throwbacks from older albums, including "Tennessee" and "Madhouse", which turned out to be two highlights of the show. While intermittently thanking the crowd, Rayman confessed that he didn't want to play a Dave Matthews-Esque four-hour concert – a humble nod to his own impressive musical Rolodex.
All-in-Allan? A fittingly low-key concert from a self-aware artist that would, seemingly, prefer you focus on the music instead of the man.