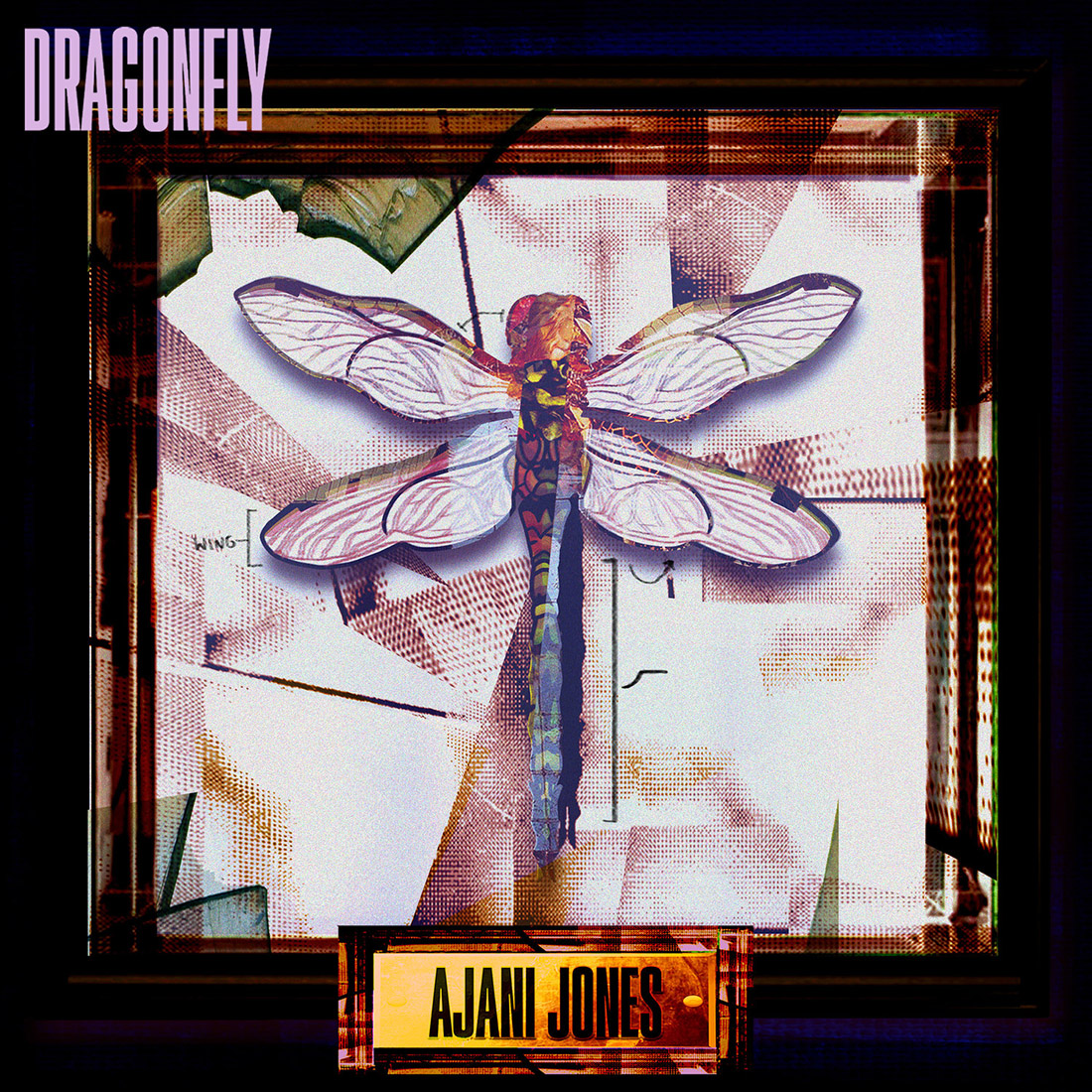 Hailing from the Southside of Chicago, rapper Ajani Jones is determined to make a mark with his latest album Dragonfly. The album is released via Closed Sessions, a label with an eye for upcoming Chicago talent with artists like Jamila Woods and Kweku Collins. With razor-sharp wit and quick flows, Jones speaks about the album: "growth was essential for myself as a person and an artist. I alienated myself for so many years and this album is a literal transformation for me."
Dragonfly opens with a toddler Ajani Jones and his cousin talking about their favorite toys before the chorus introduces the adult voices. The beginning of the instrumental continues with a child-like theme with baby-cradle music before progressing into a much more rugged beat. Right off the bat, Jones showcases his burning passion with fiery lyrics. From the grit in his voice you can tell Jones isn't playing around when it comes to storytelling and is coming to take everything he's worked hard for. With his words Jones is able to paint a vivid image of his upbringing in Chicago's Southside:
Long ride home Chicago gon' get the best of me. And never would I trade it all. Wasn't suppose to hit 25, but I made it y'all.
The rough edges of Jones' voice are smoothed over by the gentle chorus letting you know this life experience can be a dream or a nightmare. The "Intro" track is an inspirational song of a young man trying to overcome his surroundings and help those closest to him. 
The following track is a late night setting, "Save Yourself" featuring Shao Doja. It's the perfect song to cruise down Lake Shore Drive to, possibly when the liquor hits (with a DD behind the wheel naturally). However it's easy to swerve over curbs when the style is so loose and free: 'In the parking cause when I spark the la, I search for the meaning of God. Adam and Eve in Eden walk through a maze now I believe in the rest of life. Evolution wasn't televised.' The bass bumps and the energetic pace keeps the vibe alive. The frenetic tempo can let some rhymes go over your head. The lyrics are packed with deeper meanings but the sway of his flow keeps the mood fly.
While the first half of the album is catered to providing more modern bangers, the latter half is pure boom bap starting with "Dutchmaster." As the title may suggest, "Dutchmaster" is Jones' weed song. The intro comes crashing in with high hats and Jones boldly saying: 'Bitches and blunts. Weed and money. Apparent I can save myself without the need of honey. The buzz feeds my character, I'm light years ahead of 'em.' It's that good old hip-hop that makes you bob your head along as you roll one up for the next session. If "Dutchmaster" is chill, "Lucid" is dark and menacing. The flow is perfect with the ending having a demonic tone; really selling the idea that Jones is not to be messed with.
If there is only one song you should listen to on Dragonfly, it should be "Pluto." Here Ajani raps the blues as he lets us get a glimpse at the need to make something of himself as circumstances are dire. The beat is jazzy and gets more elaborate with a funky guitar as Jones pours out his soul. "Pluto" lays out the foundation of Jones' inspiration to get into the rap game.
Dragonfly is a fantastic album to listen to for any hip-hop heads. From top to bottom Ajani soulfully showcases why he is a lyrical assassin with relentless verses. This album, however, is a bit of a group effort, featuring a variety of rappers, singers, and producers. The album will be available on July 16th.