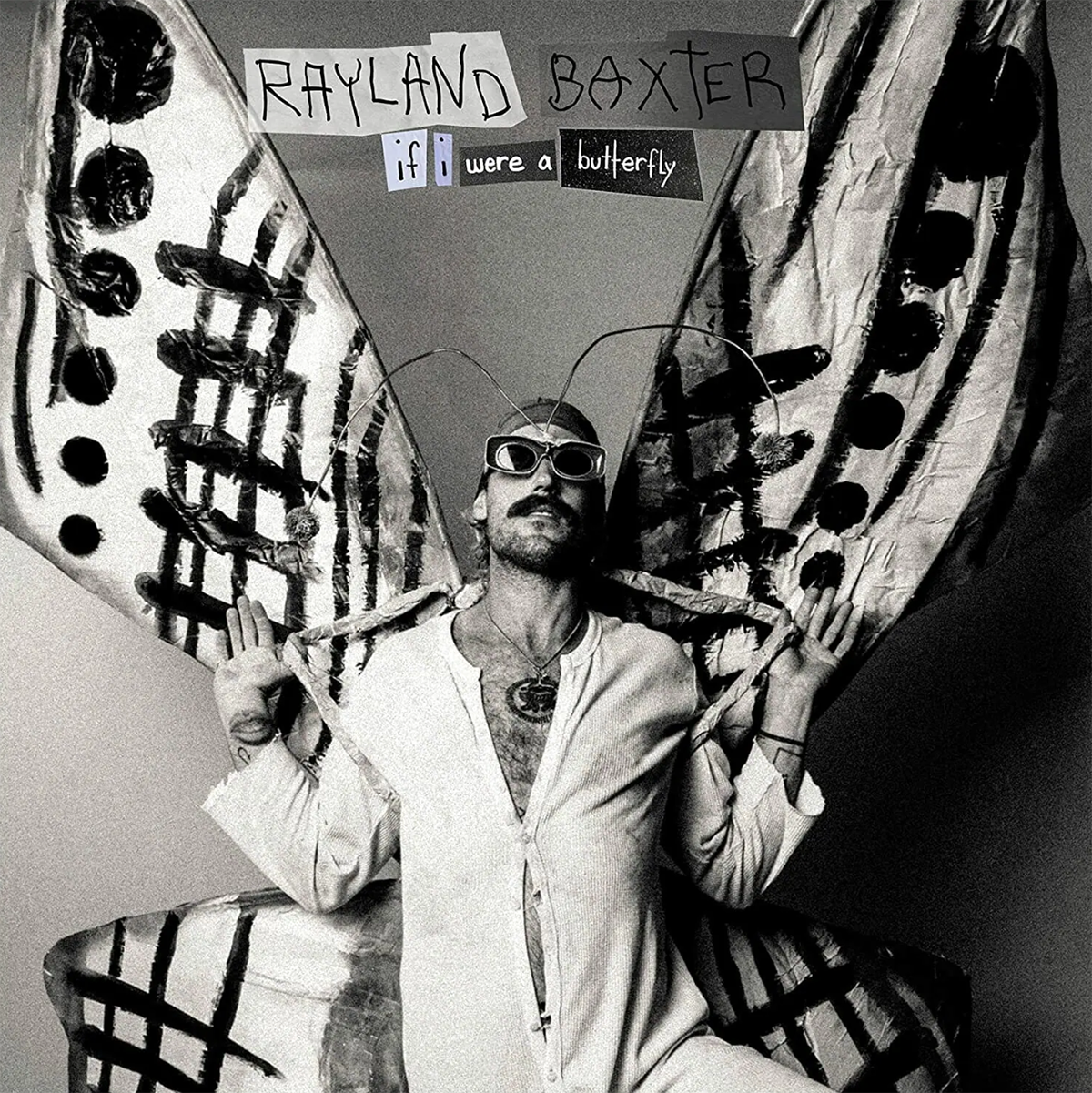 Straight out of Nashville, Rayland Baxter is an Alt. A country artist who takes the first part of his chosen genre seriously. Recorded in a rubberband factory, this isn't even the oddest element of his newest album. Which is saying something considering he once released an album of Mac Miller cover songs. 
Starting out strange, "If I Were A Butterfly" opens with nearly a minute of tuneless child-singing followed by indulgent applause, one of many audio samples to be used, before sliding into a smooth, jazzy groove, adding some echo effects on Baxter's voice. 
"Billy Goat" is a similar kettle of fish, heavy on the funk with a hefty dose of Grind-house grit, like a track an else-worlds Quinten Tarantino would put in his next film. Coming together in something like early-stage Daft Punk by the end. 
The third track, "Rubberband Man" is much more upbeat with an indie flavor, including a radio static effect on most of the vocals, also showing some influence of the darker end of 60s Rock with reverb on the guitars, and classic electric organ sounds straight out of "House of the Rising Sun."
A theme that continues on "Buckwheat," a plodding electric organ taking the lead, supported by a solid backbeat, some inventive snare work is the most impressive part. The first hard turn comes with "Tadpole." A piano and vocal solo piece reminiscent of Billy Joel, with surreally sad lyrics to rival The Mountain Goats, such as "all my paper airplanes died." 
"Dirty Knees" dives back into the Jazz infusion, adding a driving trumpet and what sounds suspiciously like an upright bass. 
One of the more 'country' tracks on the album, "Graffiti Street" has the twang one might expect, but sounds more like Pixies than Patsy Cline. An impression strengthened by the intentionally odd lyrics like "no surprise, you're finally alive." As if to contradict itself, "Violence" is anything but. One of the more mellow tracks on the record, there are lots of slide guitar and soulful vocals, striking as a Torch song by way of Chris Isaak.  
The Nashville sound comes through again, though with some serious provisos, on "Thunder Sound." The twanging guitars and rolling snare are there, but Baxter's voice is blessedly free of warble, and the entire track has a dark tone, more Johnny Cash than Toby Keith. 
Saving the strangest for last, "My Argentina" is a harsh gut punch. Taking on all the appearance of a lovely piano ballad, professing undying love, there is a sucker punch waiting for those who listen closely. Like a dark-realm Hozier with a bitter edge, the lyric traffics in romantic tropes at the same time as demolishing them. There are mild statements like "feelin' more than I wanted to." The killers are sentiments like "why would I love you forever when you won't even love me back?"