The Lyrical Lemonade brand has grown over the last few years as a heavy-hitter name that many rappers want to collaborate with. Founder Cole Bennett has created a company from the ground up which has led him to work with iconic names like Kanye West, Eminem, and Jack Black. But Bennett hasn't forgotten his roots and the artists that got Lyrical Lemonade to its current success. It is no surprise that Lyrical Lemonade's Summer Smash has become a must-attend festival if you're a fan of rap.
The event was hosted in Douglas Park for the previous two years which received quite a few complaints from the local neighborhood so for 2023 Summer Smash moved to Seat Geek Stadium. The change in scenery also created more open space and room for three stages: the "Culture Kings" stage inside the stadium, the "Lyrical Lemonade Starry" main stage outside in the field, and a smaller "Lenny Zig Zag" tent stage. This year's festival edition had more of a carnival theme with fun art projects, games, and a Ferris Wheel set up between stages. What makes Lyrical Lemonade an exciting event every year, however, is the number of names they have on the lineup across different subgenres of rap and hip hop.
One rapper I'm always happy to see live is Freddie Gibbs. The Indiana native has been consistently putting out great records, working with acclaimed producers like Alchemist and Malib. Coming out on stage dressed in a Chicago Blackhawks jersey, Gibbs brought out his toddler son. As expected Gibbs delivered another standout performance but was a little short on time. He joked: "Damn they trying to kick me off and I'm barely getting started". But even within his 30 minutes, Gibbs made sure to perform tracks off Bandana and $oul $old $eparately.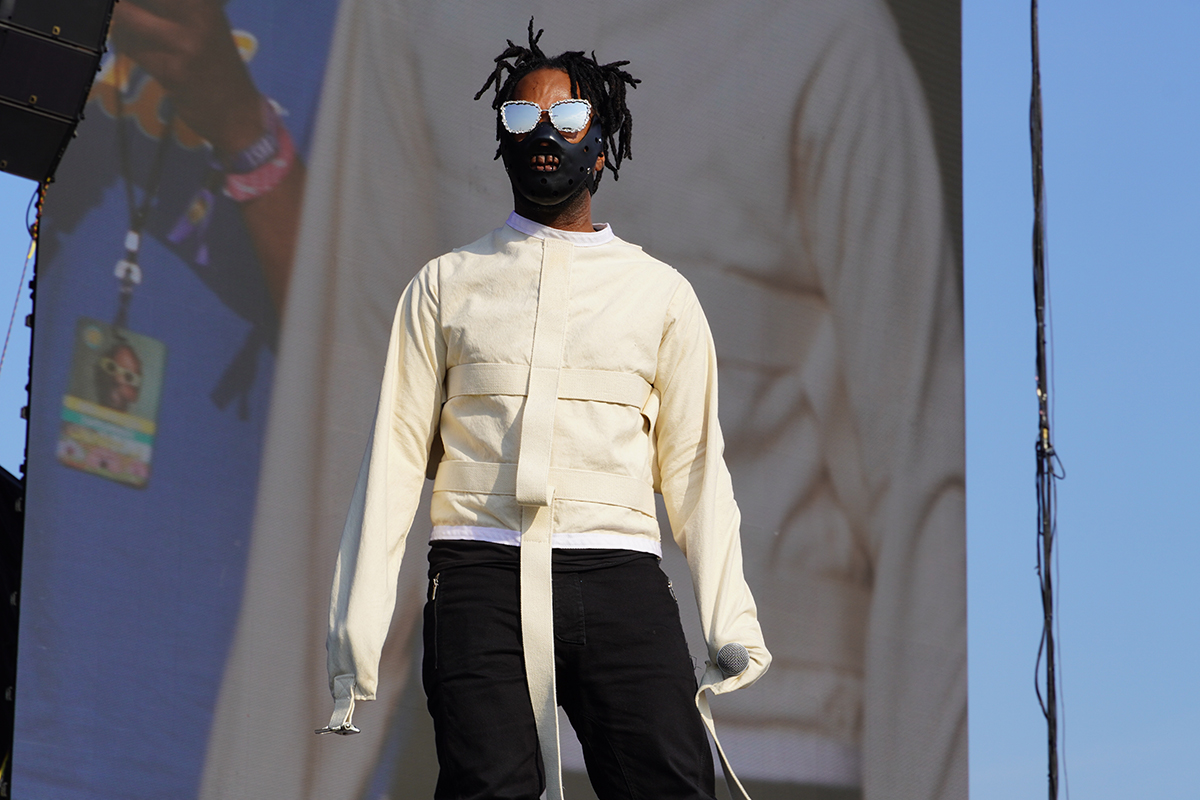 Juicy J was of course also present on this lineup. Dressed in a straightjacket and muzzle mask, Juicy J created some amazing energy in the crowd. He got the fans bumping with club bangers like "Show Out," "A Zip & A Double Cup," and "Bandz A Maker Her Dance". Sure songs like "Stay Fly" are great too, but I was more hyped when he played old Three 6 Mafia's "Sippin On Some Syrup". The younger crowd seemed confused during the older tracks but many of the attendees felt right at home.
One of the most surprising lineup announcements was Lil B the Based God. For better or for worse, Lil B has definitely influenced the rap game for over a decade. Being seen as one of the first young rappers to utilize YouTube and make it big, many wrote off Lil B as goofy, myself included. However, years later his effect on modern rap can be felt as many have bit off his style. Rarely performing these days, it was great seeing "The Based God" live. Dressed in an orange ski mask and a polka-dot jumpsuit Lil B got the "Lenny Zig Zag" tent bumping. He performed classics like "Suck My D**K Ho" and "Like a Martian".
Later on, UK's Central Cee had one of the best performances and really put some of the U.S. rappers to shame with his set. Rest of y'all step it up!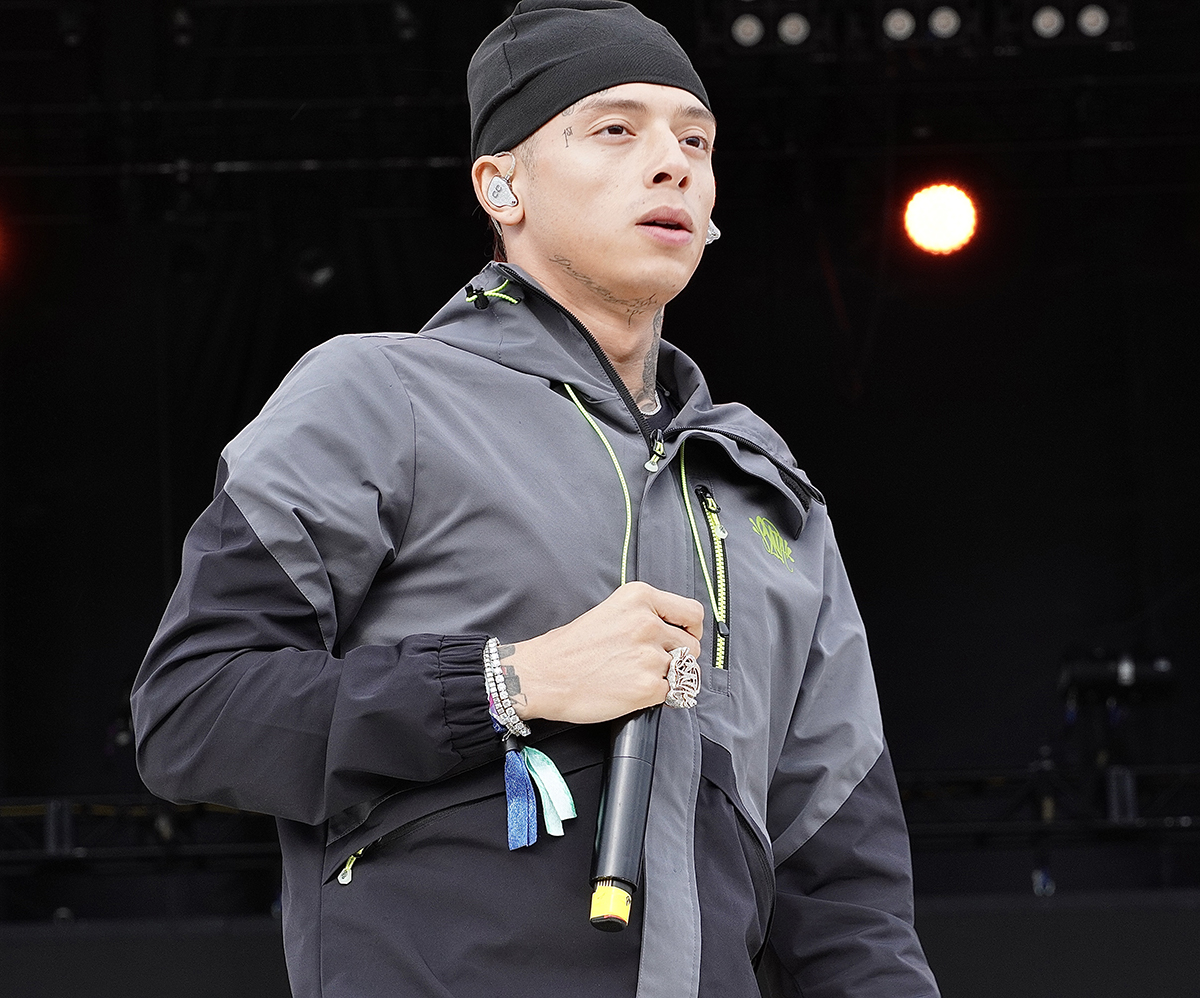 If club bangers are something you were looking for then you had to stay to see Future. He had all the flash and pyro of a huge star of his caliber. Opening up with "712PM" this stage quickly became a party. For an hour Future ran through his catalog of bangers like, "Stick Talk," "Bugatti," "Way 2 Sexy," and "Commas".  Future has so many hits that he was only able to perform a verse from some of the tracks, but he sent home everyone happy when he ended the set with "Mask Off".
If chaotic energy is more your speed (and for most of the youth it was) then there were plenty of younger rappers to get you going. Names like Lil Uzi Vert, Trippie Redd, and Playboi Carti are exactly the kind of rappers the Summer Smash audience is meant for. Lil Uzi wasted no time getting the crowd rowdy as he ran off the high platform "Starry" stage and flipped dove into the crowd. During Trippie Redd's performance, a huge rainstorm blew in but he continued on for those brave enough to jam in the downpour. Playboi Carti's performance, on the other hand, caused so much hysteria in the mosh pit that the performance had to be paused for a half hour.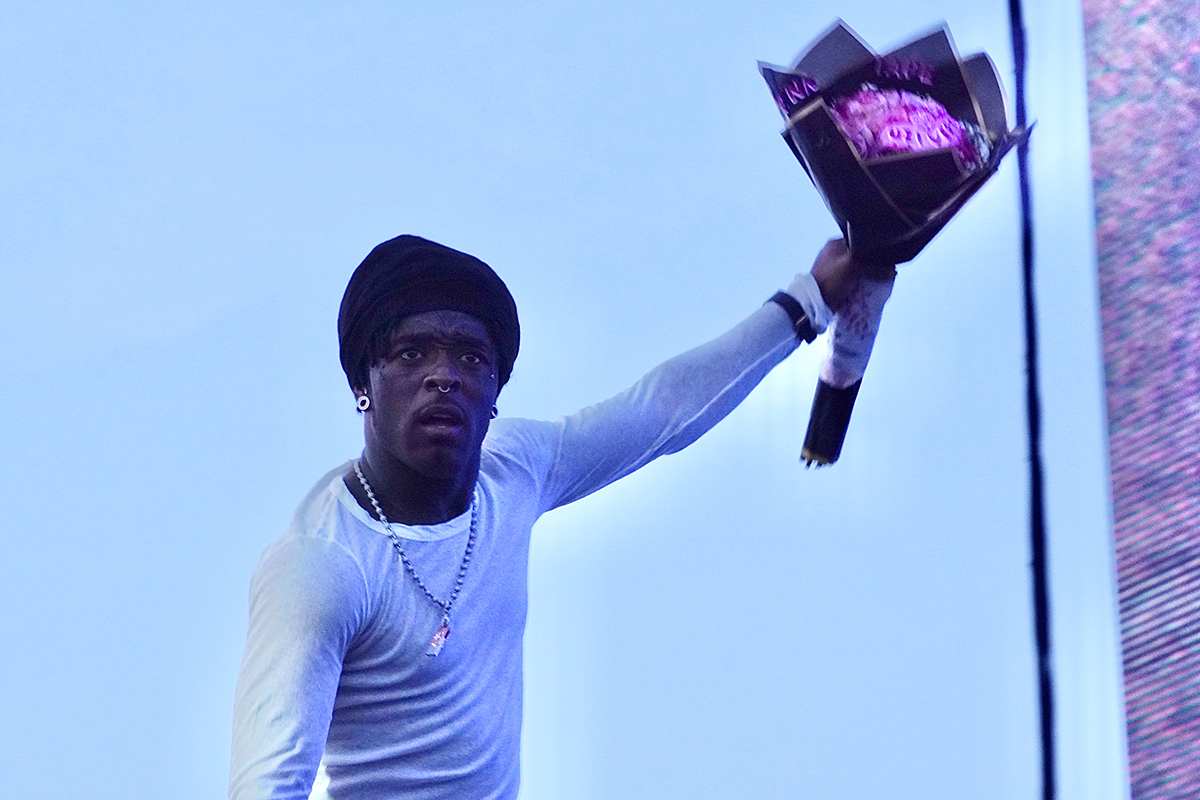 Since Lyrical Lemonade is a Chicago-based company, it's only right to showcase the Chicago rappers that have been holding it down. Rappers like Lucki, G Herbo, and Lil Durk have been working with Lyrical Lemonade for years. Some, since the beginning. Lucki has been featured at the festival since 2015 when it was originally called "Summer Bash" so it's cool that Bennett still shows Lucki love. However, G Hebro brought the heat decked out in custom Chicago Bulls gear. Lil Durk had one of the most impressive set designs mirroring the house he grew up in at the "Culture King" stage. Developing his sound over the years, Lil Durk's newer songs are a lot more introspective as he reflects on his harsh upbringing.
Simply put, Lyrical Lemonade's Summer Smash has become one of the better festivals in Chicago. There are many more artists I'd like to mention but we'd be here all day, bouncing between stages. It is a bit unfortunate that most artists were given a rather short set time but it is also impressive how many big names rappers were present.
Shoutout to SPKRBX and everyone involved in putting together this fantastic showcase. Each year Summer Smash keeps outdoing itself and we are here to watch it constantly outgrow itself.